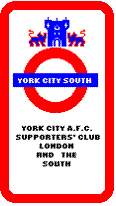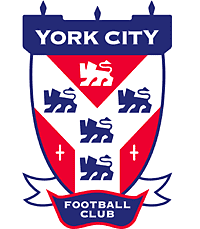 York City Quiz
If you missed it first time around, its never too late.
2016 York City Quiz Book
May 2017 Quiz - Try It Now
MAY 2017 - Andy Naylor regains his crown with 22 points (out of 50). He was closely followed by Ray Goodearl (16) and Derek Feasby (15). Well done everyone.
Yorkshire Quiz - December 2016
DECEMBER 2016 - Ray Goodearl's first Yorkshire Quiz. In Ray's own words, "every true Yorkshireman (and woman – Ed) will score at least 17 out of 20". Enjoy.
May 2016 Quiz - Try It Now
MAY 2016 - A tie break and penalty shoot out saw Andy Naylor beat Derek Feasby after both scored 36 points. Joel Stern was third with 28 points.
May 2015 Quiz - Try It Now
MAY 2015 - A record fifth win for Alastair Smith with 33 points (out of 40) in the most closely fought finish for many years. He was closely followed by Patrick Blundy (31), Andy Naylor (30) and Jim Tindell (26).
MAY 2015 - A first. Every contestant scored full marks in Round One, "The Really, Really Hard York City Quiz". It was then downhill all the way. Alastair Smith fought bravely to retain his crown with 43 points out of a possible 60. Jim Tindell was a close second with 41.
May 2014 Quiz - Try It Now
MAY 2014 - High scores all round. Alastair Smith retained his quiz king title in a high scoring close finish. Pulling clear, his score of 45 (out of 59) topped those of Patrick (39) and Joel (37).
May 2013 Quiz - Try It Now
August 2012 Quiz - The Easiest Ever - To Date
May 2011 Quiz - Try It Now
December 2010 Quiz - Don't Be Shy
May 2010 Quiz
February 2010 Arthur Bottom Quiz - Try It Now - Arthur Did
2009 Quiz
PREMIERSHIP HITS YCFC. Our 2008 quiz was decided on the last question. The Big 4 pulled clear. Jez Holland won by a point from reigning champion Andy. Well done Jez Holland, another first time winner.
2008 Quiz - Try It Now
Well done Alastair Smith, our 2007 branch quiz, a glutton for punishment, he never misses a meeting, never misses the quiz, never wins the quiz. This time, we took pity on him, when he disputed the answer, we gave him the benefit of the doubt, like when he put down "Smith" for the answer, even when he thought we'd won 7-0 at Cambridge, he got a point. He eventually ended up with 20 out of 36. Pity we didn't have a prize to present to him.
2007 Quiz - Try It Now
You missed out on our 2006 branch quiz, but don't worry, all the questions are online for you to try at home. Josh "Arthur Bottom" Easby was a narrow winner with Alastair Smith, Ray Goodearl and Stewart McCartney just behind. With a few extra clues (especially Q30), Josh scored 24 out of 40.
2006 Quiz - Try It Now
He bettered 2004's winner who didn't have to know a single City fact to win. Previously, one former Champ had to reveal which Premiership club holds it team talks in the local pub on Friday evenings. And just how did he make Sir Alex Ferguson mad with rage. You had to be at the quiz night to find out.
Why not test your City knowledge, have a go at some of the previous quizzes.
2005 Well done Andy Naylor
Want More? Email Chris for details of how to get hold of the long out of print York City Quiz Book (both volumes still available, but hurry stocks are limited).