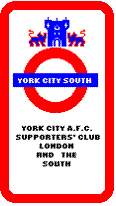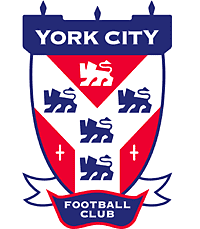 new frontiers (issue 6)
Look Back: 1984/5 Part 3
Christmas was gone, Walsall came to Bootham Crescent in an FA Cup 3rd round tie.
A New Year's Day defeat at Derby was quickly forgotten. It was The FA Cup Third Round just 4 days later. The big boys joined the competition. City were drawn at home to Walsall. Rivals in the promotion race, Walsall had beaten Arsenal in the previous season's Milk Cup and had gone onto reach the semi final where they fell to Liverpool.
At Bootham Crescent, a 5,493 crowd saw City progress to the next round. It was rather easy. Martin Butler, making his full debut got the first as City won 3-1. In goal, Mick Astbury who had just taken over from the injured Roger Jones had another competent game. In those days you had to wait until Monday lunch time (a sensible 12:30, not today's mid afternoon) for the draw for the next round. Monday lunchtime saw us all gathered around the radio as the draw was announced. "Number 19", "York City", "will play number 26", "Hereford or Arsenal". Two days earlier, the teams had fought out a draw at Edgar Road, Arsenal surviving several scares to force a Highbury replay.
The bad weather continued, City had a game postponed, the Highbury replay became a casualty on several occasions. Tickets for the 4th round tie went on sale before the replay was resolved. Over 7,000 tickets went, there would have been a lot of disappointed part time supporters if Hereford had won that replay. However, Arsenal won 7-1 to set up a memorable game at York.

The City side was starting to take shape. Astbury was playing well enough to retain his place in goal over the fit again Roger Jonesl. Steve Senior had taken over from Chris Evans and was partnering Alan Hay at full back. Between them were Ricky Sbragia and John MacPhail. Haslegrave and Ford were regulars in midfield. Out on the left wing, Alan Pearce was getting the better of Gary Nicholson for the number 11 shirt. Walwyn, Houchen and Banton were playing upfront. Martin Butler coming in when Banton was cup tied.

Between the Walsall and Arsenal ties, City played just one league game. A looping Gary Nicholson header from beyond the penalty spot gave City a hard fought win on a chilly day against a resilient Swansea side.

Their only other game was a goalless draw at Doncaster in The Freight Rover Trophy. Shock, horror, Keith Walwyn missed that game through injury, a long running injury which meant intensive week long treatment before being patched up and sent out for a league game. Also, that night at Doncaster, Pearce and Nicholson faced another challenge for their number 11 shirt. Tony Canham made his first team debut as substitute.

Next Issue:

Boring Arsenal? A Goalless draw?

Try previous article or next article or email the new frontiers editor cum webmaster. Back to the new frontiers home page.

If you liked this, try this, or that or the other.

If not, try this or visit the Scarborough FC web site York City South