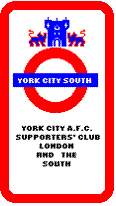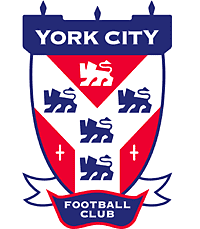 New Frontiers
Issue 17 (October 2009)
On The Up And Up
Augustís issue literally flew off the shelves, you couldnít get enough, and so once more weíre back. Our 2009 re-launch is mirroring our original 1992 launch, albeit one division lower, even down to losing when we shouldnít, just like last weekend when we outplayed Salisbury but came away pointless.
Then, we were on the pace in Division 2 (as is it now, or Division 4 to the old timers). Now weíve got Michael Gash and Richard Brodie vying for the Paul Barnes role as top striker. I pity the one who loses out, heíll have to pretend to be either John Borthwick or Ian Blackstone. Coming off the bench, both Michael Rankine and Richard Pacquette offer brawn and aggression to keep a tiring defence on their toes. Without Gash or Brodie, Iím sure both would make their mark in the starting eleven. Rankine filing the Emile Heskey role of hard working, low scoring striker. Pacquette, with 2 suspensions served already this season hasn't really got started yet.
From Michael Ingham in goal, all around the team, we seem to have a more solid look, maybe the odd weak spot, but at Conference level, we canít ask for perfection.
Personally, at my age Iíd also prefer it if we didnít go behind and have to come from behind. Score first, control the game, no jitters.
Praise must go to Martin Foyle for his summer acquisitions. I was a little sceptical in the spring when he kept complaining about the team being made up of players at the club when he arrived, especially considering the number he signed on loan after his arrival.. However, the likes of Andy Ferrell and Jimmy Sangere and to a lesser extent, some of the others have exceeded expectations as free transfer signings. Iíll leave you to complete the sentence, "Michael Gash is Cityís best striker since Ö".
As ever, my grouse is the lack of youngsters breaking through. IĎd hoped that Andy McWilliams would have pushed on, but heís struggling behind James Meredith (and now also Chris Carruthers). Michael Emmerson, the only youth team graduate to earn in professional contract in the summer seems to have completely disappeared over the horizon.
It has been interesting to note the re-emergence of Byron Webster and David Stockdale. Both burst onto the scene at York and we held our breath. It seemed like that both were destined for the big time. But like a host of other bright young things before them, they lost their way and left the club. You might blame the manager (Hi, Billy) for that, but they joined a host of wasted talent going back to the days of Mike de Placido. Talented youngsters who starred for our youth side, but couldnít bridge the jump up to first team level.
On leaving us, they both quickly found a higher level club. Webster in Czechoslovakia (and Champions League football) and Stockdale at Darlington. It pains me to say that Darlington are a higher league club, even more so when you consider they netted a reported £300,000 fee when he moved to Fulham. A player considered not good enough even to earn a new contract at York.
I noted in The Press last weekend, Dave "Mr Doncaster Rovers" Flett waxing lyrical about the success of Webster and Stockdale and using it as an argument to retain the youth system. You could also use it as a reason to disband it, if all it does is raise players for other teams. The fee we got for Adam Boyes probably equates to not much more than one yearís runnning cost for the youth squad. If memory serves me correctly, the last significant fee a youth player realised was in 2004 when we sold Lee Bullock for £100,000. Since, no one could argue that our youth team has made a strong (or even any real) contribution to first team success.
Incidentally, did you notice we get a £30,000 share from The Premier League. It seemed they doled out a million to The Conference in lieu of our lost Setanta money. The top tier appear to have bagged £720,000 (assuming all 24 clubs got an equal share), leaving £280,000 to share around the Conference North & South, about £5,000 per club. Even in the Conference, the big boys get the lionís share. Letís just hope its not thrown back in our faces the next time thereís discussion around how the Premier League always gets the biggest share of all the TV multi millions.
It is less than the Setanta money we lost, but hopefully it will come in useful. With the reserve team scrapped, remember it was not long ago that our fans were raising £10,000 a season to keep it going. Now, the youth side is threatened. Thanks to Graham Kilby and the Youth Development Fund and CLP, the youth teamís parents are valiantly raising the tens of thousands needed to ensure the youth teamís survival.
I suppose its something to plug the gap weíll face when the Nestle deal comes to end. It does seem that theyíre in even more dire straits than us at YCFC. According to one stoic weekly periodical in the summer, they sent a memo around their Croydon HQ to the effect that the management had noticed staff bringing snacks and water into the building bought from their big rivals. The message was brand loyalty, buy Nestle not Cadbury.
Enjoy the game.
Nick Bassett addresses York City South. Read his views on Martin Foyle, the new ground, how the recession has helped City, our new ground (he was quite enthusiastic) and much more.
Bryanston Suzuki. City's new Japanese signing?
York City's very own Big Brother House
Bored Teenagers? Read more about 2 of York City South's members, Jacko and Shirley Pilmore, You'll also find a host of info about long forgotten York bands, remember Cyanide, Sema 4 and Xpress. And much more besides, but sadly no Desperate Bicycles.
Where's Captain Kirk - The Return Of Spizz
Alex McLeish scouts City Billy Plutch Read the latest ramblings of our friendly half wit.
Branch News. A couple of diary dates. We are at Gatwick on Friday October 30 to meet Martin and the team before the Crawley game. Please contact Dot to confirm your place. Then, on Friday November 20, Sophie McGill is the special guest at our meeting. See our web site for full details.
In the good old days, new frontiers cost 50p. Thanks to the wonders of modern technology, you're reading this free of charge, in exactly the same way that you might have endured England's game in Ukraine. The only difference, you were charged for England, this is free. However, if you enjoy it, next time you're at a home game, buy a programme, or 50 / 50 ticket, or even enjoy a couple of pints in The Social Club before the match. Enjoy.
NEXT ISSUE: December (ish) featuring:
Sophie Says
Match To Remember: York 2 Stockport 4
Riding High
City Quiz
Band Of The Week
And much more
Back issues of New Frontiers
Disclaimer: The opinions and views stated in New Frontiers are solely those of New Frontiers and do not necessarily represent those of York City Football Club or York City South (a branch of The York City Football Club Supporters Club).
Email Chris, New Frontiers editor & YCS site webmaster