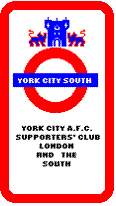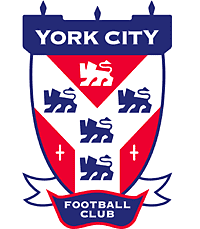 New Frontiers

Issue 16 (August 2009)

Another Season, Another Chance.

Its 14 years since the last New Frontiers appeared. Then, as our summer close season passed, a half written New Frontiers was taking shape, but with nothing new to say, it never took off.

It was the Alan Little / Douglas Craig era. We were mid Division 3 (happy days), two years on from our Wembley success, everything was chugging along just fine. No moans or groans.

Within days of deciding to pull New Frontiers, Jon McCarthy was sold, within months weíd won 3-0 at Old Trafford. Then followed 14 years of downwards spiral.

Every season we spend in the conference (deliberately with a lower case first letter), we slip further down into the mire. The reserve team begging bowl has finally been put away, weíve no reserve side this season. The youth side struggle on. The parents raised the final coffers to allow their kids to pull on a York City shirt. The kids clinging onto the hope of a professional contract.

The longer we spend in the conference, the harder it is to recover our Football League status.

At one time (not long ago), we could sign young players like Donaldson, Bishop, Peat & Dunning who had a bit about them, you thought they might, just might, go on to better things.

Not sure I think they same about players signed in their mid 20s from conference south clubs, or even lesser conference clubs.

I hope Iím wrong about Craig Nelthorpe, but heís been deemed surplus to requirements at Oxford and didnít previously do enough to earn contracts at other conference level clubs like Kidderminster. Even James Meredith was released by Shrewsbury before their Wembley play off, I donít know what that says about his standing at Gay Meadow. Hopefully, Martin Foyleís professional eye can see a job for them to do at York. Perhaps, Nelthorpe will follow in the Kevin Hulme / Mark Sertori role as our midfield enforcer. With his tatts, you would not want to meet him after a night out. But, with his footballing pedigree, he should be playing at a much higher level. Let's hope its his pedigree we're talking about at the end of the season.

Letís hope the midfield reinforcements add steel.

Itís a credit to Jason McGill that he has released the funds to allow us to sign Michael Gash. Every side needs at least one proven high scoring striker. Letís hope he delivers as many goals for us as he did down at Ebbsfleet. Be quiet at the back, those who see a new Craig era of spending beyond our means and all the trouble that was just around the corner.

Written before the August 1 / 2 weekend hiatus, good vibes had been coming out of KKC, so hopefully the season will exceed my expectations.

However, with all the ex league clubs, it almost feels like being in the Football League. They and the upwardly mobile "proper" conference clubs will mean its harder than ever to gain promotion.

Pre season has been mixed, some good signs that Ferrell and company can form a more solid midfield than recent seasons. Ferrell, Mackin & Lawless need to do two jobs. Both supporting a defence, which on its day can be solid, but equally prone to crucial lapses and providing a launch pad for the strike force.

If they can help the attack, Gash's goal scoring record and the physical presence of Richard Brodie and Michael Rankine might just mean a more potent strike force than last season.

Roll on Oxford.

Came across this recently, check it out, itís the most comprehensive online database of City players that Iíve come across. I learnt that our ex striker David Rush has put his dark days of City behind and is behind the white lines with his recent managerial appointment at Hebburn. Meanwhile, the site lists Richrd Brodie as "Richard Brodie (footballer)" for the avoidance of any doubt.

Another fascinating bit of City Kit history. Maybe our first ever confectionery sponsorship?

SUBWAY 4. More...

Billy Plutch Read the latest adventures from our friendly half wit as he follows The Ashes.

Onome Sodje. I also came across this on the web, good to see someone putting something back into football. Thanks Onome Sodje. PS The original PFA link is defunct and is replaced by a newer, more relevant, one.

Sir Bobby Robson Rings Keith Usher

If you haven't already, give us your City Predictions

NEXT ISSUE

(October ish):

Featuring:
House Mates, Best Mates
Band Of The Week

Back issues of New Frontiers
Disclaimer: The opinions and views stated in New Frontiers are solely those of New Frontiers and do not necessarily represent those of York City Football Club or York City South (a branch of The York City Football Club Supporters Club).
In the good old days, new frontiers cost 50p. Thanks to the wonders of modern technology, you're reading this free of charge. If you enjoy it, next time you're at a home game, buy a programme, or 50 / 50 ticket, or even enjoy a couple of pints in The Social Club before the match. Enjoy.
Email Chris, New Frontiers editor & YCS site webmaster