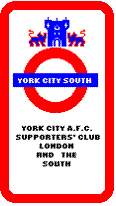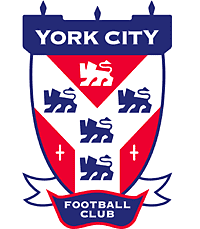 City History
Roy Kenneth Larsson
Had a note from an ex City player recently, "Hi. My name is Roy Kenneth Larsson, and I had I trial with York City autumn 2001.
I can see my name being mentioned on City Players and I got very very surprised.
Who now remembers those trialists, not many. I can say that for sure. But it seems like you do. Which I am surprised over. I didn't even know there had been another Scandinavian trialist there.
Have to say though, although I've had to retire due to injuries, I felt I was good enough. And that's what Mr. Terry Dolan said I was as well (while I was there). But I wasn't fit enough. And that is very true.
From the day I was "offered" the trial to when I went over there, took 4 months. 3 of them I didn't touch a ball whatsoever.
Just wanted to say that I was just shocked to see that someone actually remembered me. For better or worse doesn't really matter to me. It was just fun to see my name here, mentioned together with some good names.
Could I have done it better there??? Who knows, but I felt hell of a lot better than most of those guys. I just needed to come back physically. Thank you very much for mentioning me. It is actually honorable and fun.
Remember him well do you. If memory serves me correct, he has a one week trial in October 2001. When I googled Roy Kenneth (he always seemed to use both his Christian), it looks like he is now big in IT in Norway having failed to get another trial in England.