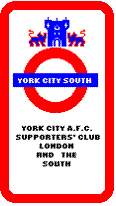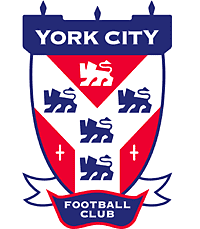 City History

City Related Books

How many books have you read about City? Not many? You will be surprised to know just how many do feature City or contain City related material.

Older Books

Football's most famous book with City connections is almost certainly Eamon Dunphy's "Only A Game?", an account of Millwall's season which starts with hopes of promotion to the top flight, but disintegrates like most pre season hopes. Dunphy, a former City player, started off as a Manchester United junior under Sir Matt Busby before making his first team debut with City. Within 6 months, he'd left for Millwall where he was to spend the majority of his professional career before embarking on a successful media career whilst based in Dublin. He featured extensively on Irish TV and as a journalist and author. He has authored, co–authored or ghost written several books, including U2, Roy Keane and Sir Matt Busby biographies and has managed to fall out with more people than I could mention, but including U2, Roy Keane and Jack Charlton. In 2013, Dunphy published his autobiography, "The Rocky Road", it briefly covers his few with City in 1965. Signing from Manchester United, Dunphy believes Matt Busby didn't want to sell him to a big club, preferring to sell him as far down the league as possible to avoid the possibility of another Johnny Giles, a disgruntled squad player sold cheaply, who'd flourished at his next club. Dunphy alleges Busby may have taken the difference between the Birmingham offer and City fee for himself. Forthright as ever, Dunphy believes City never showed the same will to win as some of his later clubs. I suspect that makes Dunphy the first, if not only, ex City player to write books on subjects outside football.

The earliest book I can recall with a City slant is Sam Bartram's autobiography. "Sam Bartam. The Story Of A Goalkeeping Legend" first published in 1956 (and revised in 2009). Bartram, a popular City keeper during World War 2, had a long and successful career with Charlton, some people would name him England's best ever uncapped keeper. His first managerial appointment was with City in 1956. After leaving City, he turned to journalism and had a long and successful second career with "The People" newspaper. Mike Blake's "Sam Bartram: The Story of a Goalkeeping Legend" is also a must for anyone who to wants to know more about Sam and his career.

Keith Houchen's 2 years with City are best remembered for his FA Cup winner against Arsenal, his career is best remembered for his 1987 FA Cup Final goal for Coventry. His book, "A Tenner & A Box of Kippers", also recalls some of the times when he came up against City during his playing and managerial career. Whilst in his first book, "Made In Sheffield", Neil Warnock recalls how his brief City career saw him training in his suit on a Friday and sacked as club captain 4 days later after just one game for City. In 2013, he published his follow up, "The Gaffer".

The February 2008 appointment of Neil Redfearn to City's coaching staff (and our short term caretaker manager in November 2008) had me scrambling through my bookcase to locate "There's Only One Neil Redfearn", first published in 2006. From memory, the only City related incident that comes to mind is his spell as Neil Thompson's assistant as Boston won Football League status. He goes into chapter and verse on many subjects including Scarborough and Eric Winstanley, but neither City nor Colin Walker gets a real mention. His playing career being a series of highs, being dropped / unhappy and moving on. No wonder he did not make it as a manager. The book's dust jacket details the career of his ghost writer, Andrew Collomosse, a Huddersfield sports journalist. He seems to have written books about many West Yorkshire footballers and Yorkshire cricket stars, including his 1998 effort "On the Edge", a 140 page soft back book by Tom Cowan who was our left back during our ill fated 2002/3 season.

Collomosse also collaborated with ex centre half (and father of George) Peter Swan in his 2008 book, "Swanny: Confessions of a Lower-League Legend", the foreword was written by Helen Chamberlain, presenter of Soccer AM. Swan had become a running gag on the show in 2000 when the show's production staff persuaded every footballing guest to say that their best mate in football was Peter Swan. Wilf McGuinness features his Old Trafford days strongly in his 2008 book, "Manchester United - Man and Babe", the less said about his time as City manager the better. To this day, I still cringe every time I hear his joke, "I took York City from Division 4 to Division 2 in successive seasons ... in reverse order".

A more popular ex City manager

Denis Smith published his biography, "Just One Of Seven", the title being references to both his spot as one of seven siblings and one of seven managers to manage in over 1,000 league games in November 2008. His time with City gets a good mention, his ability to see in players what others didn't is insightful, so are some of his disagreements with the board. However, he rates Michael Sinclair very highly. He appears particularly proud of the number of his players who are still involved in top level coaching over 20 years later, including Roger Jones, Andy Leaning, Mal Crosby, Chris Evans, John Byrne, Sean Haselgrave and Ricky Sbragia. The publication was marked with a book signing evening at Bootham Crescent. Incidentally, the publisher is behind the "Know The Score" books, whose rooster features many fine books on Midlands' football.

Many other books, too numerous to name check them all, also feature diverse mentions of City or City related incidents. In Steve Claridge's autobiography, he recalls being punched by a City supporter when about to take a corner as a youngster at Bootham Crescent. "Kicking Against The Wind", a fly on the wall account of a season at Rochdale. It includes a frightening insight into how another club viewed City's board of directors (or at least one board member) in the 1994/5 season when we beat them in The Football League Club to earn a trip to Old Trafford.

Manchester City fanatic, Colin Schindler has written a host of Manchester City themed books, "George Best And 21 Others" traces the careers of the 21 other players who featured in the 1964 FA Youth Cup semi final alongside Best. Manchester City's side included

Phil Burrows and Chris Jones who later starred in our 1973/4 promotion season. The book, pieced together from a series of interviews with all the players, traces their careers from their early schoolboy days all the way through their professional careers. The book also features David Meek, for many years the Manchester Evening News' Manchester United correspondent and son of Wilf Meek , the former York City director and Malcolm Huntington's predecessor as The Yorkshire Evening Press City correspondent.

In 2017, written with the then Bournemouth club secretary, Neil Vacher, Ted MacDougall published his autobiography, "MacDou-GOAL". Given its authorship, it centres on Bournemouth and Norwich, 2 clubs where under John Bond, the best was seen of MacDougall, when Bond re-united him with Phil Boyer, a partnership born in York. His time with City is noted for players and their "pushbikes".

Meanwhile, "City Go Nap As Quakers Halt Slump" was a photographic effort centred around a 5 goal win for City over Darlington with lots of black and white photographs.

In 2011, Dave Roberts "32 Programmes" became a best seller. One man's efforts to prune over 1,000 programmes from matches he attended to just 32. Although growing up in the south east, he had a York City fixation from an early age and his 32 programmes contains one from the Aldershot v City game in March 1971. In his book, one chapter deals with each programme, here he tells the world about the game, the lengths a teenage boy went through to get his non plussed mates to go to see City and how he managed to mix up

Paul Aimson, his idol with Phil Burrows. Great eulogising, great reading.

On the day that Paul was born, the angels got together, and decided to create a team so good,
So they gave Ron Hillyard the goalie's gloves, then they young picked Chris Topping too (do-do-do, do-do-do),
That is why football fans in town,
Follow you all around,
Just like me, they long to see, York Ci-ty.

Whilst not strictly City, only the title was snaffled without permission, in October 2013, David Walker, Sunday Mirror Sports Editor, published his new book, "There's Only One Arthur Bottom", with the strapline "Football Icons & Cult Heroes". 2 players from each of the 92 clubs are profiled. For City, they are Barry Jackson and Arthur Bottom. Our entry struggles to creep into a second page (shorter than many clubs), but does end with a reference Josh Easby's "worldwide" daily newsletter. The front cover is illustrated with what could be considered to be a City player figurine.

Clarke Carlisle

In September 2013, Clarke Carlisle told of his last season as a professional player in "You Don't Know Me, But ... A Footballer's Life ", a season which featured 3 months with City before he walked out to sign an 18 month contract at Northampton, only to announce his retirement 6 months into that contract. Having decided to retire at the end of the previous season, the 2012/3 season kicked off with Clarke on the sofa, either at home or in the Soccer AM studios. From £8,000 a week at Burnley, he turned down £1,500 a week at Northampton and £800 a week at Burton in favour of retirement. He soon realised his yearning to play remained as strong as ever and used the Soccer AM show as a last ditch plea for a club.

He got a call from Gary Mills (when he had 2 centre halves injured), medical passed, contract signed (a grand a week plus a ton for each appearance and every clean sheet) and he was in the side against Oxford despite no pre season training. Somehow he got through the game as we won 3-1. He tells some interesting tales and sounds like he soon became the dressing room seasoned pro to whom the younger players looked up. He tells of Jamal Fyfield and Jon Challinor greco – roman wrestling in the dressing room before a game when a snatched programme and thrown dustbin prank got out of control, recriminations and retributions in the dressing room when Gary Mills held an open forum into a defeat, mixed messages from Mills and his coaching staff, negative shouting from the bench, demoralisation of the front players and a particularly telling tale of Michael Potts being admonished on the training ground after, in Clarke's words, he executed 7 or 8 good passes before one failed. Mills stopped the session and pilloried Michael Potts for the one failed pass. When sitting, injured, in the main stand, he again noted negative shouts from the very top down.

On a short term contract, Northampton kept sniffing around and offered £1,400 a week plus £200 a game appearance money, something which Mills told him City could not match. However, by the time it came for Carlisle to sign his contract, terms were reduced which meant his contract was effectively worth less than he'd been on at City when his travel expesnes were taken into account. Elsewhere, he covers some of the PFA related issues he dealt with, including Kick It and Reginald D Hunter, as well as anecdotes from his earlier playing career. He gives the impression of always having a smile on his face, a positive attitude and well respected by teammates and (maybe not to a manager's liking) opposition alike, possibly someone a manager might even consider a threat. Overall, he seemed to enjoy his time at York and his book goes inside the dressing room, profiles the life of a journeyman pro, albeit quite an unusual one. Available in all good libraries.

A month after Carlisle's book, Sir Alex Ferguson's second biography, "Managing My Life" was published, it contained no obvious references to City.

Chris Jones

Late 2014 saw Chris Jones publish "The Tale Of Two Grat Cities".

Growing up in south Manchester, Chris attended a grammar school in Altrincham, got spotted by Manchester City, travelled half the length of Manchester twice a week to train in the evening and had arguments with his rugby playing school over his football commitments. Jones seems to have spent his formative years dreading the day he got rejected by Manchester City, his dream over. Recently, reading a Matt Busby biography, you could believe the red half of Manchester were throwing money at every teenager (and their parents) with a modicum of ability.

There's some interesting behind the scenes tales at Maine Road. Starting with his open trial where he turns up a s a centre forward, registers as a right winger when he see the number of strikers, is changed out of his kit thinking he has failed when he overhears a coach tell an old lady he can't find Chris Jones.

Coming through the ranks at Manchester City, he never quite made the grade although he did make 2 appearances for them in their 1967/8 Division 1 championship winning season. However, Francis Lee was a big money signing early in the season and Jones' fate was effectively sealed.

Moves to Swindon and Walsall followed, neither quite worked out, its probably fair to say that he was eventually forced out of both clubs.

He joined City in the summer of 1973. Having played against City just before the end of the previous season, he'd a tough game against our back four and had been foiled by Graeme Crawford, he was confident of City's defensive abilities, he even compared our defence to Swindon's 1969 League Cup winning defence and suggested that Graeme Crawford was the best keeper he ever played with.

From that game, Jones's fellow Walsall striker, the bearded Bobby Shinton who later played for Manchester City and Newcastle United wasn't spared, "'Send Jesus over here and I'll crucify him,' said John Mackin. He portrays the whole back 4 as being thugs and assassins. "As I (Jones) pulled myself up off the ground from yet another scything tackle, I looked up to see who hammered me and there was Barry Swallow, saying 'Great tackle, send him over here if he gets up and I will have a piece of him'. Then another piped up and said, 'If he comes over here he will get even worse treatment'. That turned out to be John Mackin, and I thought what a vicious bunch of thugs York had for a defence". Myself, being very young at the time, I was surprised about that, he describes Chris Topping as having the most vicious slide / scissor tackle he ever came across. My recollections of a mild and meek Phil Burrows were blown apart.

On his arrival, manager Tom Johnston told Jones he'd have to score the goals as strike partner Jimmy Seal had lost all his confidence. Drilled by coach Colin Meldrum, he spent pre season closely with Jimmy Seal and the midfield to ensure the strikers were always on the move and that the midfield knew exactly where to play the ball. He credits Meldrum with City's success that season.

The rest is history as Jones and Seal's goals were the icing on the cake as we gained promotion to the second tier.

Jones describes the 1-1 draw against Oldham which clinched promotion as the greatest day in his football career. Watch this game and some of the following season's Division 2 now.

Jones' portrayal of Tom Johnston as a dour Scotsman is easy to believe. Jones portrays a continual under current of distrust in the manager, both before and after his arrival resulting in player's meetings and votes of no confidence in the manager including gug infested showers.

For Jones, these reached their peak just before the 1974/5 season. Phil Burrows had left after failing to agree a new contract with City, the breakup of City's defence being seen by Jones as the start of City's decline and a dispute over the reduced number of match day parking spaces for the 1974/5 spring to mind.

Johnston comes across very much as an office bound manger, leaving the training and coaching to Billy Horner and later Colin Meldrum. A popular dressing saying of the time was, "in spite of him (Johnston), we will succeed". Jones theorises that the players were united in their dislike of Johnston which engendered a good team spirit.

However, Jones does credit Johnston as being one of the few managers he had the belief in Jones' goalscoring ability to make the difference in a decent side. Despite a brace in both games, I suspect Jones rues the games against Fulham in 1974/5. He scored 2 in each game, a disallowed goal at The Cottage and not being allowed to take a penalty in the return denied him hat tricks against Bobby Moore.

With Wilf McGuinness replacing Johnston as manager, City visited Old Trafford at Easter 1975. Making his first return as a manager to Old Trafford and hearing applause from the Stretford End, he urged his players to jog towards them and give them a round of applause. As McGuinness and the players walked forward, the applause turned to boos.

Jones recalls an incident a year later on a post season trip to Majorca, the night of Brian Pollard's 21st birthday. McGuinness told the board that his twin brother whom he'd not seen for many years was coming and he had to go to the airport to collect him. Half way through dinner, there was a kerfuffle at the door and a rather loud, garrulous strode in, "Where's Wilf? I'm his twin". With plenty of hair, checked jacket, kipper tie and Cuban heels, "Where's Wilf?", he demanded. He was sat down near the chairman and told his brother would be back soon. Not soon enough, in his loud Canadian accent, he demanded to meet "Wilf's team" and began insulting the playsers. Still no Wilf, but Pollard's birthday cake arrived. In Wilf's absence, Barry Swallow stood up and said a few words about Pollard. As he raised his glass to toast Pollard, he brushed his glass against Wilf's twin's wig which fell off exposing the twin as Wilf. Joke over. It had gone on for much longer than the players, who'd been in on the secret had expected. Chairman Bob Strachan, a dour Scot, was not amused. The evening ended with Dennis Wann gently nudging McGuinness into the pool. Maybe that might was the beginning of the end for McGuinness at City, but closely resembled some of his time as Manchester United manager when he seemed still to be a mate of the players when he should have been closer to the board.

The next season, Jones fell out of favour as McGuinness tried to put his own stamp on the team. John Stone was injured, Barry Swallow was getting no younger, as were Lyons and Butler. Upfront, McGuinness favoured a Hinch / Cave partnership over Seal / Jones. The rest is history.

Jones speaks highly of Barry Swallow's leadership skills, describing him as "a great motivator with similar characteristics to Malcolm Allison" and noting similar traits of confidence, aggression and arrogance between the 2.

Jones' playing career ended with a whirlwind tour around some lesser northern clubs, including a spell at Rochdale where poor performances lead to manager Bob Stokoe fining his players for not trying. A players' dispute followed which featured on the BBC news with Bob Stokoe directing the reporter to ask each of his strikers why they weren't scoring more goals. It wouldn't happen today.

Throughout the pages, Jones touches on the changing social history of the times, including the big freeze in 1962, the 1973 miners' strike and the 1978-9 winter of discontent. His footballing career brought him close, too close for comfort, to Robert Kennedy's assassination in 1968 and the IRA's mainland bombings in 1975.

PS I won't say anything about the grammar and spelling. We have Bryan and Brian Pollard within a couple of pages and the apostrophe seems to have gone totally missing in the photo section.

The Tale Of Two Great Cities, priced at £14.95 hardback and £10.95 paperback is available to order here.

City Fanzines

We have not even touched upon the fanzines. Many knowledgeable observers would cite the Frank Ormston / Mick Kettlewell lead "Terrace Talk" as the forefather of all fanzines, certainly, it helped to pave the way for many more and pre-dates both "When Saturday Comes" and "Off The Ball". Later City fanzines included, "In The City, "New Frontiers", "Johnny Ward's Eyes" and "Ginner's Left Foot", all offering their own unique take on events at City and beyond. All have helped to shape City over the last 35 years and have probably had a more permanent impact on City than any of the more mainstream offerings.

"Terrace Talk" is often regarded as the first of the fanzines of the late 1970s phenomenon and spawned hundreds, maybe thousands, of pale imitations across the country, even further afield and across other sports. "In The City" followed, out of the Nomads stable as was Terrace Talk.

Our most recent regular fanzine was "Ginner's Left Foot", or GLF as it became fondly abbreviated to, the work of Daley Mayall (suspect that is not his (or her) real name) and friends. It became a very popular read amongst City fans. It published 10 issues, between February 2002 and April 2005, the main aim was to help keep spirits up during the dark days of Batchelor and Craig (it was laced with LOTS of humour!) and raised essential funds for the Supporters' Trust. Its successor, RaBTaT (Red and Blue Through and Through) sadly lasted just one issue.

On 2nd April, 2016, a new fanzine, "Y Front" launched, publisher Matt Whattam with Chris Topping as celebrity seller.

All of these fanzines offered an independent viewpoint, often holding contrary views to those of the club, but over 30 years after the first appeared, you will still see many of the people behind the fanzines on the terraces still supporting City. Take a bow Frank, Dave, Chris, Andrew and all those others who have the well being of City at the forefront of their actions.

City History

Drawing on his extensive City archives, Dave Batters produced the definitive City book in "York City. A Complete History". First published in 1990, the first half is an account of City's history whilst the second half features pen pictures of every manager and many of our more prominent players. It finishes with a statistical section including a full list of results and playing careers. Having started out as an independent project, it was published as part of the Breedon Books series, which covered most of the 92 league clubs in the late 1980s. An updated version was published in 2008.

1997's "Citizens and Minstermen, A Who's Who of York City FC 1922-1997", co-authored by Dave Windross and Martin Jarred, features pen pictures of all the players to have played for City, plus managers and chairman as well. An easy to reference who's who of City.

Favourites

My favourite City book is, "City Memoirs" for a quick dip into City across the years. First published in 2001 this unique collection contains a multitude of memories, both happy and sad, from behind the scenes at Bootham Crescent providing a unique insight into this wonderful football club and recalls some of the characters who have walked through the gates. Its once again available as a download. It features over 20 former City players in their own words recounting their time at Bootham Crescent. A myriad of images are presented, many don't show the club in a very good light, infectious diseases in the dressing room, lack of respect for managers, lack of respect for players, I could go on. I'm sure nearly every City supporter will find interviews with some of their all time City heroes from Jack Pinder to Tony Barrass and Paddy Atkinson. For me, the chapters where a City player was diagnosed with a life threatening illness after City's first Wembley appearance and the manager who was ignored by the players on the training ground were particularly revealing. Incidentally, its author, Garry Beckett is the publisher of Bicycle Kicks. Small world, although Simon might have disagreed when he was in the saddle.

My non City favourite book award is shared between and "Kicking Against The Wind" for the perennial struggles of Rochdale, including an unsavoury away day at Bootham Crescent and the extortionate wage demands of Gary Bull. Another fine read is the Robin Friday book, an account of the brief career of a lower division Rodney Marsh. For football humour from another era, try one of Fred Eyre's early books.

Recent City Books

The recent years have spawned a cottage industry in City books, each documenting our progress over a specific time period.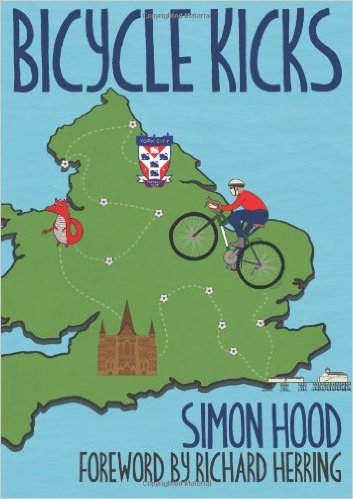 "Bicycle Kicks", Simon Hood details his season long travails following City across the country in the saddle. Sick of drifting aimlessly through his thirties, he gives up his job and flat to embark on a unique adventure. A lifelong York City supporter, he sets out to cycle to their every match over the course of a season. York are languishing in the fifth tier of English soccer; home to footballing outposts as obscure as Ebbsfleet, Histon and Nailsworth. What follows is a ten-month, fifty-match, 10,000-mile pilgrimage taking Simon from Tyneside to the Sussex coast, from Cumbria to Kent. Along the way he rides through floods and snow with friends old and new, meets a Knight of the Realm, breaks a couple of bikes and battles with The Bonk. Would he make it to each match in time for kick-off? Would he resist the temptations of public transport? Would the team rise to the challenge and reward his efforts with an unlikely shot at glory?
Buy It
Facebook It
Simon's Page
Paul Wilson's "City Are Back" 220-page book chronicles the double Wembley season of 2011/2. More details He portrayed the following season (2012/3) in "The Joy Of Sixfields (The Minstermen Survive)" which was published in December 2013. It's a tribute to his friends, fellow City fans, Ted Clark and Bill Barton who died earlier this year. It tells the story of York City's first season back in the Football League and once again shows the joy and despair endured by all football fans following their team. It culminates with City retaining their Football League status, in what was a magnificent end to the season, the turning point being at the Sixfields Stadium with a win over the then high flying Northampton Town, giving them the platform and confidence to end the season in style. Its produced in a limited edition and has 256 pages with photographs, match reports, league tables and statistics of York City's return to the Football League. It costs £15 and can also be purchased directly from Paul himself, please phone him on 01423 325295 or online Read More
In "York City: Fighting Back", Dave Flett, City correspondent of The Press chronicles the eight-year journey that York City underwent to regain their Football League status and the dramatic fight to stay up during their first season back. In 2004/05 optimism for a swift return was high, but ultimately misplaced as signings like Paul Robinson failed miserably to live up to expectations. In total, the team visited the new Wembley Stadium four times as a non-League club, having also been beaten in the 2009 Trophy final, the 2010 play-off final, and played Premier League clubs Bolton and Stoke in the third round of the FA Cup. York faced the realistic prospect of oblivion twice during campaigns in which they narrowly escaped relegation. However, after two failed attempts at promotion via the play-offs, York City achieved a historic Wembley double when they triumphed in both the FA Trophy and Blue Square Bet Premier play-off final, sparking sensational scenes of celebration in the city. Despite plying their trade at the club's lowest-ever level, it was a colourful period in the Minstermen's history, and their return to the Football League proved just as enthralling. The illustrated 96 page book, which is the latest title in Amberley Publishing's extensive Sports series, is on sale priced £14.99 and is available at the York City Club Shop. Read More
In early 2014, Dan Tait charted his 20 year odyessy of watching City "through thick, thin and thinner" in his book Keep The Faith Read More
P.S. I almost forgot to mention "The York City Quiz Book" and its successor "The York City Quiz Book Volume 2", both excellent reads. Their 2016 follow up, "The York City Quiz Book And Brief History" received much acclaim for its quiz and memories mix, raising several hundred pounds for club funds.