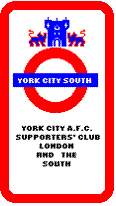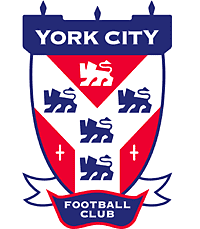 York City South - Player Of The Year - The Contenders
Not sure who to vote for? Read our unique guide
2018/9
For 2018/9, all 22 players who've played for us and are still contracted to the club are eligible for the award.
ADAM BARTLETT Keeper who continues to frustrate, on his day brilliant, but prone to the odd mistake or 2. More of the good days please
ADRIANO MOKE Continues to frustrate, but looking forward to more improved performances under Steve Watson. More of the forward looking days please
ALEX HARRIS Another frustrating player, some of his best performances have come off the bench. Alex , we need your best performances from the first minute every game
ALEX KEMPSTER Early season injury saw him lose his way. Under Steve Watson he has been just about the first name on the teamsheet, his performance have usually warranted such faith
DANNY PARSLOW Yet another frustrating season, a series of niggling injuries has hampered his season. Without them, he might be challenging for the most ever appearances by a City player
DAVID FERGUSON Showing his better form in recent weeks, chipping in with the odd goal and assist. Let's see the form that won you England C honours on a regular basis
DAVID MIRFIN His solid experience has steadied City's defence with a similar impact to when Keith Lowe first arrived. A bit more to do to top Lowe's record
HAMZA BENCHERIF Another who divides opinion, but on his day a decent centre back and starting to chip in with the odd goal or 2. More clean sheets and goals required
JOE TAIT One in a long line of players who looked better playing against York than after we signed them. Joe, if you were good enough for Spennymoor, than you should be good enough for York
JON PARKIN Nowadays, not really a regular but can still make a difference. No one can fault his goal scoring efforts, just wish he was 10 years younger
JORDAN BURROW Whole hearted captain and top scorer. If only more of his goals weren't from the penalty spot. If only the whole team gave as much effort
JOSH LAW Made more appearances than most this season, but not a regular and continues to divides opinion. With his pedigree, he should be the first name on the teamsheet
JOSH WRIGHTNot quite a regular. Always a handful with his fighting spirit, but another who did better against City than for City
MACAULAY LANGSTAFF After setting the goalscoring charts alight early season, he has struggled for goals since November
NATHAN DYER Some lively early season displays, he's enough talent to be a regular. He's one of our own
PADDY McLAUGHLIN Welcome back Paddy. Steady performances in midfield which had been lacking before his return to City
SCOTT BURGESS Starting to control midfield with his effervescent displays
SEAN NEWTON Up and down season, but looking back to his better form in recent weeks
SIMON HESLOP Another who divides opinion, However many will agree that many (although there weren't that many) of our best early season performances were when he was in the team. Get fit and back in the team very soon
TOM ALLAN Big hope when re-joined us in the summer, but those hopes haven't been fulfilled
TOM BRADBURYYoungster who struggled in defence before David Mirfin came in
WES YORK Our fastest winger ever? Needs to always show his pace and not be afraid to take on his defender. He can beat him more often than not. Best needed every game
2017/8
For 2017/8, with 33 and counting players this season, we've made it a little easier by naming a not so short short list. We've sifted out those who've left the club or not played enough first team games, apologies if your favourite didn't make the cut. Given our usual record of the victor leaving in the summer or soon after, you might want to consider very carefully who you vote for! Voting starts on March 30 and ends on April 10. YCS members will receive details of how to vote.
Louis Almond 5 assists in the 5-0 win at Bradford PA in August couldn't hide an up and down start to the season. A dislocated shoulder put him out for a good 3 months. Definitely capable of being a decent player, just needs a good run
Adam Bartlett One of our better keepers of recent seasons, but still prone to the odd blunder. Might do better if he wore his cap when facing the sun
Hamza Bencherif A regular, great skills, strong commitment. Never quite sure when I often see him having strong words with his teammates when we concede a goal. Passion or deflected blame?
Connor Brown Aggressive (and fairly decent) right back. The big question is will he earn more yellow cards or PoY votes this season
Jonny Burn Good in parts, especially when alongside Bencherif. Has chipped in with more than the occasional goal, but with a name like his, more is expected
Aidan Connolly Never thought he'd be a leading light in the team after the August he endured. Has come back strongly and a joy to watch on his day
Raul Correia Could do more, made a good first impression, but has struggled with the end result. More goals please
David Ferguson Hasn't quite lived up to his reputation, his arrival disturbed the left flank with Newton and Whitle being displaced
James Gray Sneaks onto the long short list at the 90th minute
Simon Heslop See Connolly. Has been written off more than once, but still holds down a place in the side, receives decent plaudits and is a regular. Someone must like him
Alex Kempster Curzon debut was a bright light on a dark day. Good potential, but how many times have we said that. Richard Brodie and Phil Bell preceeded him as lower non league strikers from the north east, so if he's got a good attitude ...
Josh Law Hasn't live up to pre-season billing, I'm afraid he is not the first we can say that about
Adriano Moke There's only one Adriano Moke. Really. Vote for the exciting, lightning quick wide player or the crab like holding midfielder, I know which I prefer
Sean Newton Hasn't had the same impact this season. Maybe Martin Gray hasn't found his best position in the side yet
Jon Parkin No build up required, just get back scoring soon
Danny Parslow Ever popular, but hasn't made the team as much as many supporters would have wished
Alex Pattison One player we don't expect to be here next season. Great skills and should be playing at a higher level
Connor Smith Usually turns in a prominent performance, only problem is that he doesn't get as many games as many would hope
York City South player of the year voting starts on March 30th 2018. Members will be advised of the voting process.
Details of voting for the club's own award for The Billy Fenton Trophy will be announced by the club. 2016/7
Not sure who to vote for? With Asa Hall being about our 46th player of the season, we've sifted out over half (including those who've left the club, not played enough first team games or consigned to the youth team squad). Read the York City South guide to all the candidates. Given our usual record of the victor leaving in the summer or soon after, you might want to consider very carefully who you vote for! Voting starts on March 12 2017 and ends on March 22. YCS members will receive details of how to vote.
Hamza Bencherif Solid centre half whose added presence to our back line. Pity he's not rediscovered his Macclesfield form when he scored 16 goals in 61 games.
Aidan Connolly If only. If only he'd been fit all season. If only we'd sold him in August when Championship clubs were sniffing around.
Scott Fenwick Latest in a long line of strikers who've failed to find the net regularly impress despite regularly impressing in training and for the reserves.
Matt Fry Forgotten Man #2. Previously showed he could play above this level, last season he stood out for Braintree as they reached the play offs. Perhaps, all the uncertainty and negativity has affected him. With a long term injury, we can only hope he shows his real form next season.
Simon Heslop Captain and many people's favourite boo boys. However, his form has improved over the season, he's put in some decent displays across a range of position and both managers have made him a regular.
Danny Holmes Seemed a slightly strange signing, stepping up a division. One of Gary Mills' earlier signings, he's played in a various positions, but seems settled as a regular bench warmer.
Yan Klukowski Like Sean Newton, another player who has excelled since Gary Mills change his position. Many put our February slump down to his injury.
Kyle Letheren A fairly decent keeper, his occasional lapses haven't seen him endure the same criticism as Scott Flinders, we can only hope his good days continue to far outnumber his poor days.
Adriano Moke Returnee #2. Got a decent welcome when he played for Boreham Wood at The Crescent in August. Many were surprised when Mills made him another of his early signings, others were surprised by his transition from the pacy, but erratic winger when he was with City in 2011/2 to his deep lying midfield general role. He hasn't quite lived up to the early promise he showed in the autumn and isn't sure of a starting place now.
Amari Morgan-Smith Stepped down from Division 2 and has shown an eye for goal which is more than can be said for many of our strikers over the past few seasons.
Sean Newton Out of favour at Wrexham, but has been a real leader at Bootham Crescent. Again, Mills has been rewarded with his decision to move Newton forward from his customary left back position. Many supporters ideal captain.
Vadaine Oliver Returnee #4. Who'd have thought he'd be a serious contender for the award just 3 months ago. He came back from his loan spell, knuckled down and has shown his ability, the same he showed against us in 2014/5 and that he showed for us at the start of the 2015/6 season. However a few more goals wouldn't come amiss.
Lanre Oyebanjo Returnee #1. No one who saw at Guiseley can criticise his commitment. With a season blighted by injury, he's been unable to show his first time around form. Pity as his surging runs from deep would have been very welcome.
Jon Parkin Returnee #3. A big man who divides opinion. His class is still apparent, he's an eye for goal and holds the ball up well, but still many are not satisfied.
Danny Parslow Returnee #5. Many felt we were wrong to release him in 2014. Seeing him play on his return, they were right. Ever dependable, he's barely put a foot wrong.
Shaun Rooney Right back, been in and out of the side and not sure if even Gary Mills knows his value.
Alex Whittle One of our better left backs of recent years.
York City South player of the year voting starts on March 12th 2017. Members will be advised of the voting process.
Details of voting for the club's own award for The Billy Fenton Trophy will be announced by the club.
2015/6
Not sure who to vote for? Read the York City South guide to all the candidates. Given our usual record of the victor leaving in the summer or soon after, you might want to consider very carefully who you vote for!
Lewis Alessandra Started strongly (like many before him) against Barnet, not always so prominent since
Scot Bennett Tried in midfield, he might be the answer to our defensive problems
James Berrett After a promising start (and a few goals), he's never quite progressed. However, a long range goal (or two) and he could be back in the running for our award, a la Russ Penn last season
Kyle Cameron Youngster who has settled into the back 4 without setting the team (or fans) alight
Josh Carson In an ever changing world, he remains constantly frustrating. There's a class player somewhere in there, but lack of fitness / opportunity / application (delete as applicable) has let him down again this season
Michael Coulson Another (final) injury stricken season where once again Coulson has shown he has class above this level. Any chance he had of winning the player of the season title probably ended when it was announced he will leave us this summer. Who can blame him for that? Securing a 2 year contract at a time when City's contractual negotiations are on hold due to the uncertainty over our league status. He indicated the club wanted to offer a new contract, but talk is just talk until he has a contract put under his nose
Matt Dixon Good in little bits, but with many midfield options, he's been unable to secure a regular starting place. With our league status in serious jeopardy in January, we really needed experience players who could hit the ground running. Maybe too large a squad is not to be encouraged as it allows a manager to tinker with his starting side every week, losing consistency and understanding that a settled side might bring
Bradley Fewster One shining light. The type of loanee we'd welcome back every day, only trouble is he's proved he's better than Division 2 level
Scott Flinders Whatever the merits of our 2 keepers, he's keep goal in front of a dodgy back four valiantly throughout the season, you could argue who is our better keeper, but Scott has been steady behind a shaky back 4
Danny Galbraith Jackie McNamara's first permanent signing, he's shown plenty of skill, craft and mazy runs, more consistency would be helpful
Luke Hendrie Steady at right back, when selected. As he's probably the best (and only) right back in the club, that should mean he starts every game
Jake Hyde Seems to be forever struggling with yet another niggling injury. You thought last season, he'd scored enough goals to suggest a good player with his injuries behind him. Hold that thought, we're still waiting. Guaranteed to score plenty of goals in his post City career
Femi Ilesanmi Probably showed his best City form under McNamara, even then it didn't come without a lambasting or 2 from the manager
Michael Ingham Many would love him to break the club's clean sheet record, but with our defence, its unlikely to be this season
Kenny McEvoy We keep hearing that City have a generous budget by Division 2 standards. As an early permanent signing, you'd like to think we'd get some quality and a player who would contribute regularly. Has shown flashes of his footballing upbringing, but far too often, like many others, he's not delivered the goods
Vadaine Oliver Possibly the latest in a too long line of players who have impressed against City but failed to perform as well after joining City. Some might have wished Wigan had followed up their interest in the January transfer window
Russell Penn An injury set back in the autumn saw his season go into a nosedive. On his return, his form has been somewhat in and out. Still waiting for more long range goals
Derek Riordan What can we say that will make you vote for him? Has never really got up and running. Maybe one to vote for to show your support for the management team
Luke Summerfield See Russell Penn
George Swan Touted as one for the future. Probably needs regular reserve team football to hone his skills. Nothing more to say
Reece Thompson A lively and promising start until illness struck. Let's hope his second season lives up to the early promise he showed last autumn
Dave Winfield Continues to be the rock of our defence. Long may it continue
York City South voting was due to start on April 5 2016. Unfortuately, the vote was cancelled and instead a new Lifetime Achievement trophy was presented to Jeff Miller in recognition of his 30 years loyally serving the club as our physio.
Details of voting for the club's own award for The Billy Fenton Trophy will be announced by the club.
2014/5
A reminder of who was in the running in 2014/5. After a late surge (remember his winner against Miorecambe) Russell Penn narrowly failed to close the gap that Keith Lowe had built up in the early days of voting.
Malvind Benning Walsall's third choice left back, but with a string of first team games to his name for City can Walsall's current academy Young Payer Of The Year award winner follow up with the big one this time around. A regular at Walsall earlier this season, he slipped to third choice, found his way to City and was caught in up in the weekly battle of the loanees for a match day position before his recall.
Josh Carson Welcome back Josh after last season's career threatening injury, 20 years ago medical science might have seen him consigned to the scrap heap. However, it will probably be next season before we (hopefully) see him fully match fit
Michael Coulson His whole hearted attitude will always garner votes for him, if only he could add a few more goals to his game, he'd be a front runner
Shaquile Coulthirst Thorough bred. Being trained by City to be the next Harry Kane
Diego de Girolamo Immediately looked at ease in our side, but we soon brought him down to our level. However, he liked us so much, he signed 3 times. Probably the first City player to be linked with a move to Juventus. However, true to form, he went to Northampton. Don't recall Mark Sertori ever being linked with Italy. (Despite having the looks of a mafia member). Ineligible
Wes Fletcher See Josh Carson. Has the potential to be one of our top strikers for many years, indeed Championship clubs were watching him before his injury
Brad Halliday Another loanee. Perhaps Middlesbrough's promotion might be the making of him. Let's hope he makes a better choice than Adam Reed, our last talented young North East loanee, if it ever comes to life after the Boro
Ben Hirst Having tasted first team action at the start of the season, this youngster is now back in the youth side, opportunities limited by Coulthirst and de Girolamo who have already made their mark for their countries at Under 20 level
Jake Hyde Divides the supporter, but shows enough promise to suggest plenty of potential. Played enough games already to have triggered 2 of the tribunal add on clauses. Pity they weren't goal related
Femi Ilesanmi Some people have compared him to Jamal Fyfield. Another who has flattered to deceive? Its not much more than a year ago that he was linked with Championship side Leeds, so he must have some ability. Ditto, Charlie Taylor, one of our former Leeds loanees at left back who is now making headlines back in Leeds' first team.
Michael Ingham Possibly in his final season with City. With over 100 clean sheets, not to mention his part in our Wembley double season, surely he'll poll a large sympathy vote; his commitment to City surely merits it
Ryan Jarvis Struggled with fitness at the start of the season and is now struggling on loan at Aldershot
Keith Lowe Still one of the first names on the team sheet, but has lost his knack of scoring. I got the impression that he, McCombe and Winfield never quite got going at the start of the season due to a rotation policy and the desire to find the perfect partnership. Memo to Nigel, Division 2 and perfect don't go in the same sentence
John McCombe See Keith Lowe
Shaun Miller Not enough time to make his mark
Marvin McCoy When writing this page, his commentary was the last one I wrote, not sure what that says about him, but he had a long run in the side from the start of the season showing promise, so he's got something
Lindon Meikle Sounds like he's got his first and last name mixed up and can't spell Michael. If only he could cause the opposition as much trouble as his name causes. Another who has failed to live up to his reputation? Silky skills in patches, but maybe lacks consistency
Lewis Montrose At one time last season he looked on course to keep up his Division 2 play off success record, but has regressed this season. Farewell Lewis?
Jason Mooney When writing this article, I checked the latest Alfreton match report; he was outstanding in their 1-0 away win. Maybe he's the new Ron Hillyard, never quite made it at York but played 600 games for Gillingham becoming a club legend
Josh O'Hanlon See Shaun Miller, but could have a long career in front of him, so his Mum says
Bobby Olejnik Proved a steadying influence in goal without ever quite reaching the headlines and fanfares that accompanied his arrival
Danny Parslow See Michael Ingham. Maybe his first team days are City are numbered, but if we had a reserve side he'd be the first name on the team sheet, a whole hearted player and an example to all the younger players. May split the sympathy vote for Michael Ingham
Russell Penn Mr Marmite, but when he is on song, such as late last season, he set the mood as we surged up the table. Not sure what comes first, a Penn good game or a City good game. Debate
Tom Platt Another youngster who thought had failed to train on. Again, maybe he needs regular football to regain his confidence. His goals and performances at Harrogate saw a clamour for a first team place for City. Flattered to deceive when he won it. But back in the side, once again, he's show his worth
Emile Sinclair 100 metres in 10.4 seconds, the unkind might suggest he picked the wrong sport. Whatever, a solid career at a higher division suggests he should be able to do a job for City
Anthony Straker In outstanding form at left back recently, pity its on loan at Motherwell and not with City
Luke Summerfield Recent calls for his return to fitness and a place back in the team are contrary to what many people were thinking of him last September. See Emile Sinclair, another with solid higher grade form who we should be able to count on as one of our lynch pins
Dave Winfield "It was excellent that at the end of the game (Hartlepool), Winfield came onto the pitch after the game had ended and shook the referee's hand without rancour. That reflected well on Winfield as a man and I think he has turned out to be a good signing" - ML. Also see Keith Lowe
Stephane Zubar Just like City, alphabetically last, although if we didn't already have 3 first choice centre backs contracted for next season, I'd like to he was worth a contract
Remember, York City South voting starts on April 5 2015 concludes on April 16. The winner will receive his award after Newport game on April 25.
2013/4
A reminder of who was in the running in 2013/4. After a bumper vote, Lanre Oyebanjo won from Keith Lowe and Wes Fletcher.
Adam Reed – Back for a second spell.  Has yet to perform up to his previous standard.  Perhaps that is what happens to you if you play for Burton in between.
Ashley Chambers – City's forgotten man.  (Ed – Written one day before he left for Cambridge).  Not eligible.
Ben Davies – The baby of the side and a loanee to boot.  Will he be the first ever loanee to win a player trophy at York.
Chris Dickinson – Starred on loan at Northallerton, but has yet to get a sniff at our first team.  Wasted youth part 743?
Chris Smith – Everyone's love to hate player, but always seems to come good towards the end of the season, remember his goals last season and performances as captain a year earlier as we won 2 Wembley finals? Distant memories now, but he's keep his place over a number of years and have served a number of managers. They can't all be wrong can they?  PS Check out his Wikipedia entry if you've about 6 hours to spare, it is massive.  Not eligible.
Craig Clay – He's on a 2 year contract, so I like to think he is worth it.  Never kicked on from an opening day win for City.  Subsequently released, so, sorry, not eligible
Danny Parslow – Runs David McGurk close in the City legend status and with 3 Clubmen awards on his mantelpiece already, he's proved popular with players and managers over the years.  He started this season out of the team, but quickly forced his way back into the side and was a regular until injuring himself in November.  Already the long range favourite to be our 2014/5 Player Of The Year.
David McGurk – No introduction necessary.  Dogged performances, beating a seemingly never ending series of injuries and turning down a big money move to Luton make him a strong candidate.  Legend.
Jamal Fyfield - Unfortunately his City high was a long time ago.  Remember his late winner at Grimsby in our Wembley double promotion season? He also holds the unique distinction, for a City player at least, of signing from Maidenhead and being loaned back to Maidenhead.  Not eligible.
John McCombe – Quickly settled into the team.  After years of a defence formed around the McGurk / Parslow / Smith axis, is the Lowe / McCombe our defence for the next 5 years? With his man of the match performances and goals, he might become our first winner not to have played the full season with us.
Josh Carson – One of Worthington's first signings who we thought had got away.  When interest from the likes of Hibs and Bristol Rovers went nowhere, he was straight back to York and has not really let down his Uncle Nigel.  Equally, he has impressed in the Northern Ireland Under 21 side this season.  Even so, his form has dipped from the high standards he set when he first arrived on loan for Ipswich.
Keith Lowe – Finally, someone to displace Chris Smith from the team.  A solid 28 year old lower league pro.  Bring it on.  Experience, composure and know how by the sackful.  If he left his heavy sack on the touchline; he might have some more speed and mobility.  The manager must have faith in him to offer him a 2 and a half year contract.
Lanre Oyebanjo – Popular defender and equally effective when powering forward into midfield,  His Wembley goal will live long in the memory, his powerful runs from deep make him a popular player.  Just makes you wonder what he might achieve if he concentrated fully on football rather than taking a degree course alongside his football.  If only he could score a few more goals like he did at Wembley, he'd be a front runner.
Lewis Montrose – My favourite name for a City player.  Take your pick from the Sammy Hagar fronted short lived Californian hard rock band or the part time Scottish football club.  Another journeyman, a hard tackling midfielder who has seen action with several lower league clubs.  Doesn't look like he'll repeat his feat of last season and play for a Division 2 promoted side, but maybe next season (assuming he stays with City).  Seems to have won the heavyweight battle with Cassius (sorry, Craig) Clay for the lead role in midfield.
Michael Coulson – Looked to be on his way to Gateshead a few weeks ago when he couldn't even make our subs bench, now back on form and proving his worth (or playing for a new contract, take your pick).  Proving that the A64 isn't the only good thing to ever come out of Scarborough.  Possibly the only real class in our front line when on top form (and assuming he can stay injury free).
Michael Ingham - Nowadays not even the 5th best NI keeper, but still a reliable City custodian and 2nd in our all time list of keeper clean sheets.  His place seemed under threat in the autumn when he picked up an injury but one dodgy performance by a loanee and he was restored to the number one shirt.  Maybe it will happen again.
Nick Pope – Considering he's replaced Michael Ingham in goal, not a lot of support is warranted.  Not sure he's proved to be head and shoulders above Ingham.
Russell Penn -  Penn put pen to paper to sign a long term contract in January, formerly the Cheltenham captain (until dropped) and an England C international.  Will he provide strong midfield leadership for City?  My only worry?  Are Cheltenham this season's Aldershot (for Penn / Lowe, read Rankine / Rodman)?
Ryan Bowman – The slowest starter of our front men, but quickly make his mark (usually on opposition defenders resulting in 2 red cards).  He has brought his non league scoring form into The Football League.  When was the last time we had 3 front men capable of scoring goals?  1955 if memory serves me right.
Ryan Jarvis – Mid 20s, Torquay journeyman.  Reminiscent of me as a striker, not very good, but goal hangs and is in the right place at the right time to find the back of the next (in my case, I usually didn't have the power to hit the back of the net, I was lucky if all of the ball crossed all of the line).  I don't go for all this 4-5-1 stuff, with 2 strikers you'll always be likely to put more pressure on the opposition defence and score more goals.  Why have 5 midfielders who can give the ball away when you can make do with less?
Sander Puri – I had my doubts when we signed him.  For someone with 50+ caps, he seems to have had almost as many clubs.  Tricky, yes, if only he could bulk up a bit and stay clear of injuries, he might have more of a chance on the battlefields of League 2. Not to be confused with Sandra Puri.
Shaquille McDonald – The new Moses Ashikodi?  Time will tell.
Tom Allan – Needs to add consistency to his talent.  Learning from Keith Lowe and John McCombe who knows where he might end up.  Just hope it is not Gloucester City in Conference North.
Tom Platt – See Tom Allan above, but substitute Keith Lowe and Worcester City.
Wes Fletcher – Burnley youth product.  The last similar signing we made was David Loggie way back when.  He did nothing in 2 seasons with City before becoming a top scorer top flight football in Holland and Belgium throughout the1980s.  Fletch has scored more goals in half a season than Logie did in 2 years with City.
Will Hayhurst – Another Irish youth international winger on loan.  How many more can Nigel unearth?
Remember, York City South voting starts on February 27 (2014), concludes on March 7 with the winner receiving his award after Wycombe game on March 15.
Voting for The Billy Fenton award is in April.
Email our web master