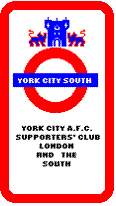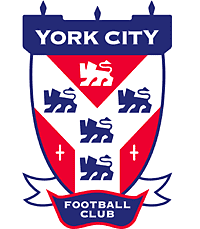 City History
2015/6 Accounts
YORK City have reported slightly reduced operating losses of £300,661 for the 2015/6 season. The losses, accrued as we lost our Football League status, were approximately £60,000 less than the previous season. They would have been much greater but for a £235k donation from JMP. The full accounts, lodged at Companies House on 31st March 2017 are available to anyone to download. Main points include:
Operating Losses: £301k - reduced by £60k from the previous season
Taking into account the JMP contribution, losses were £535k, down from £721k a year earlier
With interest payable of £412k, losses for the financial year were £712k
Turnover virtually unchanged at £2,687,724 (albeit thanks to the JMP donation)
Playing / management numbers up one to 64, admin staff numbers down to 13 (from 14). With 8 admin staff, that makes an average of 85 people on the payroll
Total payroll costs up by £53k to £2.21m. About 82% of turnover
Losses forecast every year until we move into the new stadium when its hoped a break even position can be achieved
Net current liability of £4.897m - presumably the losses built up over the years and covered by JMP / the McGill family
Ben Godfrey's transfer, for a reported £200,000, fell inside this accounting period.
Taken directly from accounts filed at Companies House and any an article in The Press, although as at 14/April/2017 they had published nothing.
Some Thoughts
As a private company, YCFC need only publish brief accounts, making it hard to compare season on season (or see the full detail (e.g. gate receipts, FL / TV deals))
If our maths is correct, stripping out JMP donations, operating losses reduced from £721k to £535k in the year
Its understood that City will retain £474,000 as a parachute payment in year one as a National League side, equal to the basic payment received by Division 2 clubs. Year 2 outside the Football League will see a £237,000 parachute payment. The relegated clubs lose out on some funding, sometimes known as "solidarity payments", which cover the likes of TV monies and performance related payments, they drop from £240,000 in The Football League to just £40,000 in The National League. Youth funding would also be under jeopardy
Some numbers presented in a different format to the previous season, so a comparison needs some interpretation
Read the Yorkpress article (28/Apr/17)
YCST Express Concern At Rising Expenditure (04/Oct/17)
YCST Statement - YCFC Response (05/Oct/17)