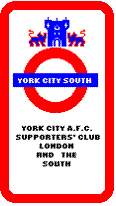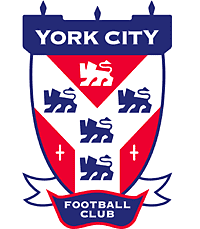 Further big losses as City, despite a £235,000 McGill / JMP donation (gift), lose Football league status
York City have reported slightly reduced operating losses of £300,661 for the 2015/6 season. The losses, accrued as we lost our Football League status, were approximately £60,000 less than the previous season. They would have been much greater but for a £235k donation from JMP. The full accounts, lodged at Companies House on 31st March 2017 are available to anyone to download. Main points include:
Operating Losses: £301k - reduced by £60k from the previous season
Taking into account the JMP contribution, losses were £535k, down from £721k a year earlier
With interest payable of £412k, losses for the financial year were £712k
Turnover virtually unchanged at £2,687,724 (albeit thanks to the JMP donation)
Playing / management numbers up one to 64, admin staff numbers down to 13 (from 14). With 8 admin staff, that makes an average of 85 people on the payroll
Total payroll costs up by £53k to £2.21m. About 82% of turnover
Losses forecast every year until we move into the new stadium when its hoped a break even position can be achieved
Net current liability of £4.897m - presumably the losses built up over the years and covered by JMP / the McGill family
Ben Godfrey's transfer, for a reported £200,000, fell inside this accounting period.
Taken directly from accounts filed at Companies House and any an article in The Press, although as at 14/April/2017 they had published nothing.
Some Thoughts
As a private company, YCFC need only publish brief accounts, making it hard to compare season on season (or see the full detail (e.g. gate receipts, FL / TV deals))
If our maths is correct, stripping out JMP donations, operating losses reduced from £721k to £535k in the year
Its understood that City will retain £474,000 as a parachute payment in year one as a National League side, equal to the basic payment received by Division 2 clubs. Year 2 outside the Football League will see a £237,000 parachute payment.
Relegated clubs lose out on some funding, sometimes known as "solidarity payments", which cover the likes of TV monies and performance related payments, they drop from £240,000 in The Football League to just £40,000 in The National League. Youth funding would also be under jeopardy
Not being an accountant, the options for City to offset losses against thr profits of Jason McGill's JM Packaging are not considered here.
Some numbers presented in a different format to the previous season, so a comparison needs some interpretation
Footnote: On 21st January 2018, City issued a press release stating that Jason McGill and JM Packaging had contributed a further £630,000 to support City's finances in the following year which saw City relegated from The National League.
Read the Yorkpress article (28/Apr/17)
YCST Express Concern At Rising Expenditure (04/Oct/17)
YCST Statement - YCFC Response (05/Oct/17)