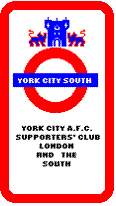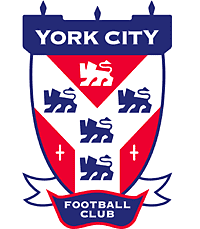 New Frontiers
Free The City 4
Martin Foyle's strict pre season regime is to blame for the arrest of 4 City players in a city centre scuffle in the early hours of Sunday August 2nd.
Michael Ingham, Michael Rankine, Michael Gash and Craig Nelthorpe were arrested and spent the night in prison.
Foyle has repeatedly stressed the need for team spirit and team bonding, this boiled over when Ingham dropped a Marmite sandwich on the floor and the other players dived onto the floor to grab a bite.
Due to budget cuts, wages are reduced and the ravenous players, without their supper due to the defeat at Halifax on the previous afternoon, all dived in to grab a bite. Things got out of hand when two men in the queue, wearing Scumborough scarves, offered to buy a replacement. One City player took offence at being offered charity by a Scumborough fan. The rest is history. if you don't know your history, check out BBC's 606 web site. City's profile raised nationwide.
Reports that the man in hospital is Mark Hotte are as yet unconfirmed.
Martin Foyle scotched the suggestion that having promised Jason McGill some silverware, he was trying to enter a team in the Prisons 5 A Side competiton. However, he did admit that he'd been encouraging all his players to channel their aggression in the right directions and once the opposition was on the floor to keep them there.
Steven Gerrard's lawyer was unavailable for comment. He was believed to be busy preparing for his next case.
City leg end Barry Swallow said, "In my day we were all above and beyond reproach, never doing nothing which might darken the good name of our fine club. You never saw us kick a man when he was down. I'll do whatever I can to help put this latest blot on City's proud history behind us. Don't think the worst of the lads, after all, they were only eating a healthy sandwich, probably on wholemeal bread. In my day, it was donner kebabs and back to my place for an all night lock in".
The players were covered in brown stuff on their release from jail.
Looking forward, Iím sure players have clauses in their contracts covering criminal offences, gross misconduct and similar. Whilst a big club might be reluctant to invoke such, missing out on a lucrative transfer fee at the very least, a smaller club might just see it as a way of removing an under performing player from the wage bill. So thatís 4 players incentivised for the next few weeks.