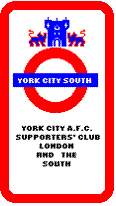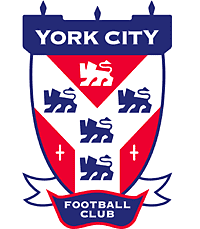 City History
Sam Collins
Sam Collins was appointed Cityís Youth Team Manager in July 2018. Less than 2 months later he was appointed caretaker manager on the sacking of Martin Gray and assumed the role, full time in early October.
His previous managerial experience amounted to a few games as Hartlepoolís caretaker manager.
There was an immediate spring to the steps of his players, they appeared to be more relaxed, playing with more freedom and a smile on their faces as he sought to adopt a more expansive playing style.
Allied to a desire to promote youth and a willingness to be tactically fluid, his regime started off reasonably well. There as an acknowledgement that his players were still playing under the gloom of successive failed regimes.
Collins did well enough to earn a full time contract in October. The old failings were still present, a good win could be followed by a bad defeat.
October ended with a 3-0 defeat at Spennymoor and was followed by a bad home to defeat to Bradford PA after Joe Tait was needlessly sent off with City in the ascendency. A decent FA Cup performance at Swindon was followed by a sparkling midweek 0-0 against high flying Chester. City game down to earth at the weekend with a thumping defeat at Altrincham.
At the Altrincham post match interview, Collins seemed close to tears and at a loss to explain the abject performance after the 2 previous good displays. He indicated the players had a whole list of excuses, but with hindsight, Iím never sure it is best to give the moaners the floor in such circumstances. Maybe Collins should have said their performance wasnít good enough and left it at that for the day before properly addressing the playing deficiencies on Monday when the immediate post match despair had begun to lift.
The festive season saw City lose 5-1 at Darlington on Boxing Day and win the New Yearís Day return game 4-0. A bad defeat at Curzon on the following weekend was the end. Dominant in the first half, City struggled with the final ball before completely switching off at half time. Collins was sacked that evening.
Collins regime sent out mixed messages. Keen to promote youth, he gave debuts to Fergus McAughtrie and Nathan Dyer but later terminated the contracts McAughtrie, Harry Thompson and Flynn McNaughton. Whilst often speaking well to the press, at other times it sounded like he didnít have full control of the dressing room. Jon Parkin's Dutch trip raised eyebrows, although officially sanctioned, it was disappointing to see a senior professional with a pint glass in hand at 7:30 in the morning whilst the name of the Doritos eater hasnít been made public. On a couple of occasions, after bad defeat, Collinsí post match comments suggested he allowed the players to come up with their own excuses. A more experienced manager might have laid down the law and told the players what was wrong and what he expected of them.
Whilst tactically fluid, Collins was prone to fluctuating his teamformation between 442 and 433 whilst making a high number of changes to his side from game to game, neither being conducive to fielding a settled side.
Collins made 7 signings, as over the years with many City managers, all showed their best form in their early City days before many seemed to lose their form the longer they were with City.
Collins came across as a "nice" man, maybe too nice when stronger authority was needed. Equally, he never seemed to fully connect with the fanbase. A little thing maybe, but he publicly stated in one interview that it wasn't his style to come and clap the supporters after a game, preferring to let the players take the plaudits. All well and good, but it put distance between manager and fans. Looking back, Gary Mills was one manager who was never afraid to acknowledge the fans, letting his players take the first round of applause, before taking his place in the limelight.
The Parkin and Doritos incidents could be construed as a manager not setting high enough standards, even a lack of discipline, equally, the petulant sending off of Joe Tait (v Bradford PA) and Alex Bray (at Darlington) donít suggest disciplined players.
By the end, Collinsí playing record was very similar to that of Martin Gary, albeit boosted by 4 cup wins against lower league opponents.