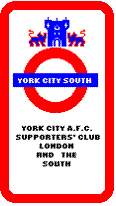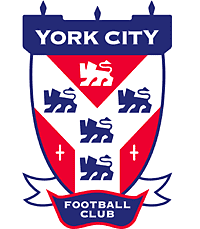 City History

Tomi Honkanen's Niece

Maybe not the usual fare, but well worth a look.

I first came across

Tomi Honkanen in the early 1990s, a serving soldier in the Finnish army and a York City supporter. He was one of the first subscribers to New Frontiers, certainly the first of the overseas subscribers. Since, Iíve regularly seen his name crop up in TOOAB.

I recall he often brought some Finnish friends across to York to see City. Now he is spreading the City gospel onto the next generation.

He is very proud of his 4th grade primary school niece is his native Lahti in Finland. In her English book, the pages are full of details on every aspect of York. In various pages there are stories about York City FC! Not only about the city of York, but about our beloved club. Tomi sends scanned copies of some of the pages. The links allow York City fans to see how English is taught to the kids in Finland.

Check here for details of York in all its glory.

And here for a bad day for City.

It is good to see how kids in Finland are being educated in the merits of our club and also English at the same time. Let us hope they grow up to be City supporters rather than being big 4 fans.

I am sure Tomi hopes so too, he thoroughly enjoys his trips to York and has made many good friends at our small but friendly club.

Lahti is a coastal town of approximately 90,000 and is approximately 100 kilometers north east of Helsinki. Nowadays the town is heavily reliant on the services industry for employment. It has got its own football team but sporting wise is best known for nordic skiing and ski jumping.