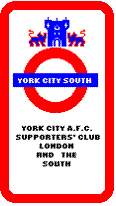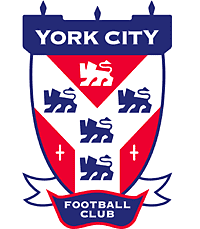 City History
Shippo Roars
A series of articles, allegedly written by Shippo The Lion, City's first animal mascot, during the 1994/5 season. Shippo has not been seen since that unhappy day at Maine Road in May 1999. Rumours that he didn't like getting his fur wet and feet damp are unfounded.
Shippo Speaks
Hi Fans,
I've managed to twist a few arms and guess what. They've let me write a few words in the programme.
Its been really exciting for me this season. One of the best seats in the main stand for every game. At half time they let me go onto the pitch. Help out with The Junior Reds and generally have a fab time. But, best of all, they give me a supply of my favourite Lion bars. Sometimes, I share them out with all my friends, but best of all, I like to eat them all by myself.
Can I remind all my Junior Red friends about our club nights. It is on the first Wednesday of every month in the Family Room. The fun starts at 6. Afterwards, we can all go and watch the reserve side play if they're at home.
Can I also say happy birthday to all the Junior Reds who have a birthday this week.
I hope I can make it to the club night, but I think my mum might make me stay in and do my homework.
Hi Junior Reds,
Can I start by wishing a happy birthday to all the Junior Reds who celebrate a birthday this week.
November 5 is Bonfire Night. If you are going to a bonfire be good. Do as your mum and dad say because fireworks and bonfires can be very very dangerous.
We're having a big bonfire in my granddad's garden. Most of all, I'm looking forward to all those hot dogs and jacket potatoes.
Don't forget, City are organising a fireworks display next Wednesday when the fun starts at 6. I hope that every Junior Red will come along and join in the fun.
I don't think I will be there because that is the night that I go to cubs.
Hi Junior Reds,
When City play at home on a Saturday afternoon, all the Junior Reds are invited down to the ground for a coaching session in the gym. It starts at 11 and finishes in good time to see the match.
You should bring all a packed lunch with you as all that football will make you hungry.
I haven't been to any of the sessions this season as Mr Little has been letting me train every day with the players. Dean has been giving me some good goalkeeping tips so that the next time I am allowed to keep goal in the half time penalty competition no one will be able to beat me. And, Paul has been showing me how to take a really good penalty, just like he does.
In fact, if we get any injuries, Mr Little has said that he might let me play for York City. But he has also told me that I will have to eat less Lion Bars, so I am not sure if I really want to play or not.
Hi Juniors,
Before the game today I went into the club shop. I was surprised to see a picture of me on the wall and lots of shirts and other goodies.
I think that I will buy a T shirt with a picture of me on it for my little brother's birthday which is next week.
Talking of birthdays, happy birthday to everyone celebrating their birthday this week.
And I want to buy a Shippo bib for my baby sister's Christmas present. I will buy all my friends a mug with my picture on for their Christmas presents.
I have told my mum to buy me an extra large City number 9 shirt with Barnes on the back for my Christmas present.
I always like to go into the club shop. There is always so much to see, so many pictures of me. I like to look through all the old programmes, they have so many. One day I hope my programme collection is as big as the one in the club shop.
Hi Fans,
Wasn't it great that they let me take part in the penalty shoot in at half time during the recent Stockport game. And even better when I saved a penalty you all chanted "Shippo For England".
I don't know about that, but if Deano lets in 4 goals in a game again then I think I will be in goal for City. After all, its either Andy Warrington or me. I am the more experienced of us, at least I can now say that I've kept goal during a first team game at Bootham Crescent! Andy hasn't.
But before you get to excited, don't expect me to keep goal during every game. Not only did I get all my fur wet in the rain, also, I lost my shorts and you all laughed at me. Laugh again and I won't keep goal any more (Ed - Apparently this provoked so much laughter that Douglas Craig left the boardroom to see what was happening).
Also, because I was so busy in goal, I didn't get a chance to eat any of my favourite Lion Bars.
If I do decide to keep goal, perhaps some of my junior fans can write to me if they would like to take some penalty kicks at me. Get your friends, even your mum and dad to come and join in all the fun.
Before I go, I've just got enough time to say "happy birthday" to all my Junior Reds friends who are celebrating a birthday this week.
Hi Fans,
Today, I want to tell you about my friend. His name is Stamford and he lives in West London. He is a big Chelsea supporter, he goes to all their home matches and sometimes even goes to the away matches.
So far his season, he has been to Czechoslovakia as well as all over England. He said it was rally brill flying to Czechoslovakia to see Chelsea play their first European match for 20 years. Stamford says that the last time Chelsea played in Europe he wasn't even born.
My mum says that I am too little to go to see City play away. But one day I will, when I am a little bit bigger. It might be later this season. If it isn't Mr Little has said that he will let me go to Ireland next summer if the team go there again to practice like they did in July.
But for this season, I am hoping that City get drawn with Chelsea in the FA Cup. Stamford has said that if we play each other in London, that I can go and stay with him. My mum says that Stamford can stop at my house if Chelsea have to play at Bootham Crescent.
Next week, its Stamford's birthday. I think I am going to buy him a tee shirt with my picture on it. He will like that. And talking of birthdays can I wish a happy birthday to all the Junior Reds who celebrate a birthday this week.