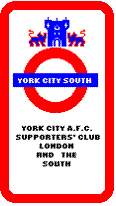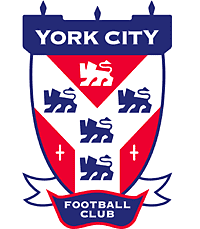 City History
Roy Keane For City
Dateline: November 2005.
Roy Keane for York? It sounds daft at first thought, but just think about it and consider the evidence for yourself.
A pay off from Old Trafford means he's probably not short of money and might be amenable to something short of the money he has been used to at Old Trafford. As a bonus, he'll only be hit for a few hundred pounds next time he's fined 2 weeks wages, rather than the 200 grand elsewhere.
We're a club with a long standing and successful youth policy, just like Manchester United. Having first been impressed with the sturdy ham and pickle rolls that formed the player's buffet after the 1995 Coca Cola cup tie between the teams, Roy has admired York from afar ever since. Admiration that was strengthened by the stream of good young players making the move from to Old Trafford at the time (Jon Greening and Nick Culkin included) whilst not forgetting the ties on the coaching side which have included Steve McClaren, Ricky Sbragia and Barry Tait, the former York youth player and Old Trafford youth coach.
Whilst many remember Roy Keane's abrupt exit from the 2002 World Cup, Roy's abiding memory of the tournament was provided by his own spy in the camp. He reported at the first team meeting after Roy's departure, Dean Kiely, a rather sheepish reserve keeper, broke the ice when he gingerly put his hand up to volunteer to be the team's new midfield dynamo. Whilst Mick McCarthy declined that offer, Roy's spy reported back to him, impressing upon him the confidence of the unassuming boy who first made his name at York.
If Roy does come, he won't be upset by the diamond earrings and other bling in our dressing room and car park. At the last count, there was none. Everyone is fully committed and playing for a new contract, there's no easy money to be had at York.
Working under Billy McEwan, another dour Scot with high standards, Roy will feel like he never left Old Trafford, especially when he's at our Wiggington Road training complex, officially opened (and admired) by none other than Sir Alex Ferguson. The rugged surface will give his injury prone body a thorough work out.
With Emmanuel Panther's ongoing injury problems, I'm sure Billy could even find an immediate place in the team for Roy. Injuries to Mark Hotte and Nathan Peat might even mean the captaincy is there for Roy's asking. With our early exit from The FA Cup and no European travel, our fixture list should not prove too onerous for Roy, just a game a week, plenty of time to recover between matches.
Whilst a position with City might even now not seem to be the most obvious next step. It has its advantages. The size and dynamism of the club would allow Roy to experience a whole host of roles in a short period of time that would help to fast track him into a manager's seat. Head Coach, Commercial Manager, Community Officer, Secretary, Chief Bottle Washer, Accountant, Bus Driver, Electrician, Young Player Welfare Officer, Terrace Sweeper, Stadium Catering Manager and many more, there's only one of each at City thus allowing Roy immediate hands on experience of each role.
Any fears that Roy might have about dropping into the Conference (and obscurity) can be laid to rest as we've already been selected for 2 televised games this season and we're barely a third of the way through the season. Well placed in the table, we can Roy realistic hopes of another championship medal this season.
Certainly he'll have no problems with YCTV, our own in house TV station. He can tell them whatever he wants and it will never get outside the studio. And with Radio York's coverage of City fluctuating between AM and FM, no one is ever sure who said what when on the radio.
Whilst people might argue that he was no longer head and shoulders above the best at Old Trafford on his departure, then that status would be swiftly restored at The Kit Kat Crescent stadium.
Roy Keane for York? It nearly happened, with Real Madrid dithering and his stated aim of not having to oppose his former Old Trafford teammates, he was about to put pen to paper at Kit Kat Crescent when Ian Tyssen tried to sell him a Sir Alex Ferguson signed DVD of our 3-0 win over Manchester United. Roy had completely forgotten that we might meet in the cup and got on the first train to Glasgow.