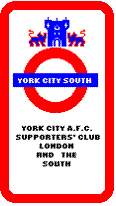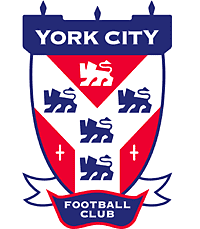 City History
Craig Sells City
Again, something that When Saturday Comes requested but never came to fruition.
"The football club is for sale", announced chairman Douglas Craig at the AGM just days before Christmas 2001 (Ed – it should be noted that Craig had several years earlier offered the sale of the club as a possible exit strategy, at the time, no one paid any attention to the threat). With last season's losses of £1.2m, on top of losses of £600,000 a season earlier, it is expected that our bank overdraft limit will be exceeded by February. The directors are looking to be out by the end of the 2001/2 season.
Perhaps warnings had been around. Perhaps they were heeded too late as 2001 saw most of our biggest earners leave the club, some at the end of their contracts, others sold at nominal fees and some had their contracts cancelled.
What has always been a small, but usually well run club, living within its means, even if that does mean limited success and selling to survive as perennially we struggled with smaller than average crowds, is facing extinction within months.
What went wrong? Well a succession of managers didn't help. Alan Little was sacked in 1999, Neil Thompson lasted less than 12 months and now Terry Dolan is in charge. Thompson bought in his own players, so did Dolan, who at the last count had made 18 permanent signings in under 2 years. That's forgetting about all the various loan signings and triallists who've also passed through the club.
The gamble on maintaining and even improving our Division 2 (Tier 3) status failed with relegation back to Division 3 in 1999. Eschewing our traditional (cheap to finance) policy of developing our own youngsters (Marco Gabbiadini & John Byrne etc.) and blending those with other young players signed from other clubs (Dean Kiely, Jon McCarthy and co.), we went for experience (with wages to match) to pull us around.
We were left with a bloated squad, the type of player signed largely explains the wages explosive. Veteran Steve Agnew signed a £1,700 a week 3 year contract in 1998 and I'm sure later signings such as Alan Fettis, Chris Fairclough, Peter Swan, Peter Duffield, Alex Mathie and Lee Nogan didn't come cheap. Matters were not help by the long term injuries sustained by Fairclough, Swan, Duffield and Mathie.
The upshot being that the squad increased in numbers, peaking at around 30 last season whilst the wage bill spiralled out of control. Last season's total wage bill alone came to £2.2m, total income was just £1.4m. The overall lose of £1.2m wouldn't have been covered even if we'd had capacity 9,000 plus crowds at every home game rather than the sub 3,000 who actually turned up.
Undoubtedly, the signing of Steve Agnew was a landmark in player wages at Bootham Crescent. His arrival, the Bosman factor, the great influx of experienced players and a tendency to award 3 year contracts saw the wage bill escalate out of all proportion to income. Two of Thompson's early signings (Marc Williams and Craig Skinner) joined on 3 year contracts, only to be consigned to the reserves under Dolan. Disillusioned they continued to draw wages until their contracts were severed, Skinner at the second attempt following his re-instatement at a tribunal after his "first severance". The problems we faced were visibly illustrated early in the 2000/1 season. We had 8 central strikers fighting for a first team place, and as they weren't scoring many goals, 2 more were brought in on loan. At the same time, we had an injury crisis in central defence.
All the time, income wasn't keeping pace. Since the sale of Richard Cresswell in March 1999, we've sold no one of note. The 1993 Division 3 Wembley play off winning side had been sold on for about £1.5m. Later, youngsters such as Jon Greening, Richard Cresswell, Graeme Murty and Nick Culkin raised around £3m. Of all those players, I begrudged none of them their moves, but accepted that for City it was inevitable. Some had outgrown City, some might have stayed if the money had been right and in Murty's case, £700,000 for an injury prone player from a fellow Division 2 club was just too good to turn down. Since our cup wins over Manchester United and Everton in the mid 90s, attendances have fallen as we've slipped from upper Division 2 to lower Division 3.
We've always been known as a selling club, transfer fees have kept us afloat. But now, Bosman coupled with no success on the field has meant we've no real big playing assets. In 2001, our biggest 2 sales were a couple of 16 year olds who'd come through our youth policy but left to start their professional careers with Premiership clubs realising £200,000.
What Next
What happens next is anyone's guess. Various parties, including a couple of local business whizz kids (son of ex chairman and son of man who tried to buy ex chairman out) have been touted as buyers. So has a Supporters' Trust. I'm not sure I'd trust our supporters to run our club whilst as yet there is no evidence of any major new backer to bank roll us.
All this will be played out against the usual backdrop. Our third annual battle against the drop to the Conference is already upon us.
Another twist is provided by the board themselves who in 1999 voted to re-structure the club to create a holding company, who own the property (Bootham Crescent and training ground) and a wholly owned subsidiary, the football club. Whilst not suggesting any wrong doing (but some would), the valuable property assets are now separate from the loss making football club. Any takeover bid would be stupid to ignore the holding company.
The current board obtained their 90% holding at £1 a share. The shares have traditionally been traded at their £1 face value and always with the consent of the board. In recent times, the ordinary supporter has been unable to buy shares. The board themselves being considered guardians of the club, its shares and wellbeing. Now, the board wish to sell at full market value.
The likes of Hull always seem to attract new backers in times of crisis. That's a city with potential for a successful football club. We are not quite so fortunate.
Perhaps the city of York doesn't really want a football team. Never a footballing hot bed, our traditional local rivals have been Scarborough and Doncaster and not our friends in West Yorkshire. I suppose we share most with teams such as Oxford, Cambridge, Shrewsbury and Lincoln. We've all struggled to get by, had some success over the years but naturally gravitate back towards the basement rather too quickly for our supporters.
Whatever happens, the next few weeks should be amongst the most newsworthy in the club's history. I just hope they're not the last!
For Sale
The prospectus for sale, issued January 9th 2002, outlined the basis on which any deal would be done. Essentially its buy the football club and quit the ground at the end of the season or buy the ground for £4.5m.
Behind the scenes, the current board has already given The Football League provisional notice to resign from The League at the end of the 2001/2 season. Meanwhile, it had already started negotiations with the owners of the rugby league ground over possible ground sharing arrangements at their Monks Cross ground on the outskirts of the City. Essentially an athletics ground, its 3,300 capacity would need additional seating and terracing to bring it up to Football League regulations. Since moving to the ground around 10 years ago, the rugby club has gone from a well supported moderately successful side to one packed with students and triallists that stumbles from financial crisis to another whilst racking up record points defeats in front of an ever dwindling number of supporters.
Blame
On the day the prospectus was published, even the local newspaper, The Evening Press, (which is also the club's shirt sponsor) launched into a bitter tirade against Douglas Craig and the board.
As majority shareholder, Douglas Craig must bear the brunt of the blame and if he was not already, then he certainly is now, public enemy number one. His estimated 60+% shareholding dictates what City do.
Over the years, whilst many clubs went from financial crisis to financial crisis, City stood aloft. Never a popular man, Craig won many people's admiration for maintaining a tight ship, even if that did make him unpopular with many fans. The decision not to match the contract offered by Bury for Dean Kiely, his public argument with Paul Barnes our prolific scorer and criticism of our own fans stand out.
However, many things could be overlooked as the club spent a record equalling 6 years outside the basement division in the 90s and had success at Wembley and against Manchester United and Everton.
More recently, the failure to deal with Bosman has had dire effects. The wage bill soared (as did the size of the squad) and losses escalated. The prudent financial management of earlier years meant nothing.
An irony of the situation occurred when Craig sat on a 3 man FA inquiry to determine if Wimbledon could move to Milton Keynes. Their saga dates back to when Sam Hamman pocketed the bulk of the money when he sold Wimbledon's ground leaving them homeless.
Footnote: As of 2021, it is understood that Craig and his fellow directors are still owed approximately £170,000, presumably dependent on the sale of Bootham Crescent.