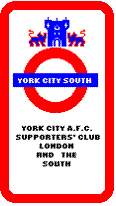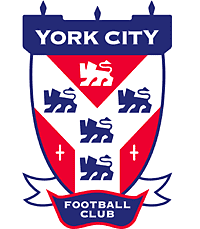 City History
Sam "Sailor" Brown
Sam Brown, known as "Sailor" because of his rolling walk, was one of the Minstermen's most popular players during the Second World War years.
He was stationed near York with the RAF from 1941 to 1944 along with another Charlton player, goalkeeper Sam Bartram, who later managed City.
Brown played 20 games in 1941/2, scoring three goals; 28 games in 1942/3, scoring ten goals; and six games in 1943/4, netting twice, before being posted away from the area. During his York career, Brown struck up a partnership with left-winger George Lee, who went on to play for Nottingham Forest and West Bromwich Albion.
Brown played in four successive Wembley finals (not for City), appearing for Charlton in the League Cup South finals in 1943 and 1944 and again for Millwall in 1945. He was also in the Charlton team beaten 4-1 by Derby County in the first post-war FA Cup final in 1946.
After the war, he played for Nottingham Forest and Aston Villa before his Football League career was cut short in 1949 when he broke his jaw in a game against Portsmouth. He went onto be capped six times by England.
Brown later appeared for Norfolk club Gorleston, his birthplace, as player-manager, before he retired from the game in 1956. He died in December 2008 aged 93.