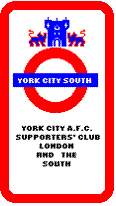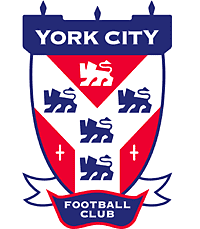 City History
2014/5 Accounts
YORK City have reported increased operating losses of £361,786 for the 2014/15 season.
The losses, accrued during the Worthington / Wilcox season, were approximately £80,000 greater than the previous season. They would have been much greater but for a £360k donation from JMP.
The full accounts, lodged at Companies House on 31st March 2016 are available to anyone to download.
Operating Losses: £362k - £80k increase in losses
Turnover virtually unchanged (albeit thanks to increased JMP donation)
Playing / management numbers up 6, admin staff numbers down to 14 (from 27)
Total payroll costs up by £104k
£360k JMP donation, presumably to remain within Financial Fair Play rules and to ensure the salary cap rules were not breached. Up from £70k a year earlier
Losses forecast every year until we move into the new stadium
£500k loss forecast for 2016/7
Net current liability of £4.232m - presumably the losses built up over the years and covered by JMP / the McGill family
Subsequent press statements allude to substantially reduced losses in the new stadium, and, for the first time, not break even
Taken directly from accounts filed at Companies House and any an article in The Press, although as at 23/April/2016 they had published nothing.
Some Thoughts
As a private company, YCFC need only publish brief accounts, making it hard to compare season on season (or see the full detail (e.g. gate receipts, FL / TV deals))
Presumably extra losses reflect lower attendances due to a struggling season compared to the play offs a year earlier
Playing wages still less than the 2000/1 season
Its understood that City will retain £474,000 as a parachute payment in year one as a National League side, equal to the basic payment received by Division 2 clubs. Year 2 outside the Football League will see a £237,000 parachute payment. The relegated clubs lose out on some funding, sometimes known as "solidarity payments", which cover the likes of TV monies and performance related payments, they drop from £240,000 in The Football League to just £40,000 in The National League. Youth funding would also be under jeopardy.
Read the Yorkpress article (28/Apr/16)