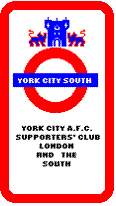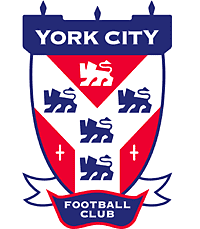 City History
2004/5 Review
Our return to non league football started, for the 3rd successive season, with virtually a brand new side, experienced players Steve Davis, Shaun Smith, Kevin Donovan and Paul Groves were amongst the new additions.
Things got off to a poor start and Viv Busby was drafted in to provide coaching support to manager Chris Brass. Brass was sacked in early November after a bad home defeat to Forest Green Rovers. With some reluctance, Busby assumed caretaker managership. He failed to inspire his charges, a double loss to Scarborough over the Christmas period being the low point, and offered his resignation once before finally resigning in February 2005 at a time when the fear of relegation to Conference North was a real possibility.
Billy McEwan was appointed manager shortly afterwards. As under Brass and Busby, there were signs of revival but they were quickly quashed. A last day 4-0 win over Farnborough pleased the supporters who invaded the pitch at the final whistle and chanted for Billy to appear in the directors box. He did and put a 4-0 win into perspective, missed chances and defensive lapses were of more importance to him a than a 4-0 win.
YORK City's average home attendance was a respectable 2,333. However, it was still a huge drop from the previous season, our final Football League season when they averaged 3,963. It was the 3rd lowest in the club's history. Only 1977/78 (2,139) and 1980/81 (2,162) were worse. City had to apply for re-election to the Football League at the end of both those seasons.
The final tally of 39 league goals was the joint second lowest in the club's history, matching the 1975/76 season when the team also played 42 games in the old second division and the 46-match total of 1999/2000. Only the 2003/2004 season mustered less league goals with 35.
City also failed to score in 20 of their 42 league games, which is the worst ratio since the 1972/73 team fired 23 blanks in their 46-match campaign.
Paul Groves was only the second player since 1996/97 to appear in every League game for the club (38 + 4 sub appearances). Alan Fettis was the other player in 2000/01.
Dave Merris was Clubman Of The Season.
The season also marked the City debut of David McGurk on a one month loan spell from Darlington. Funds didn't allow an extension, howveer, he did eventually sign a permanent contrat with City a year later despite strong competition from Scarborough.
City used 33 players during the season as opposed to 37 in 2003/04. The previous club record of 38 had been set in 2000/01.
City failed to complete a Conference double while losing twice to Aldershot, Hereford United Scarborough and Woking.
For the second successive season City failed to win a cup game. Their last success in a cup competition was in November 2002 when they beat Swansea City 2-1 at Bootham Crescent in the second round of the FA Cup.