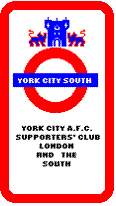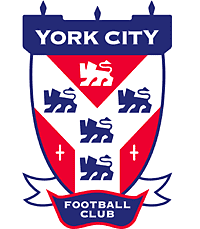 City History
City 1994 - 2002
INTRODUCTION
Out of New Frontiers came various requests to contribute to various wider publications, including "When Saturday Comes", teletext and several season / fan guides. These included "Survival Of The Fattest" (SOTF), featuring contributions from all 92 clubs which looked ahead to the forthcoming season and Notts County's "The Pie", a one off guide to visiting each ground.
We even co-authored the very first version of "Championship Manager". Thanks to our contribution, in that first release, it was very easy to get City to the Premiership (and higher) with a team built around Paul Stephenson, Steve Tutill and Steve Bushell. Stephenson reality made the England team within 2 seasons, whilst playing Bushell as an attacking midfielder, you were guaranteed 20 – 30 goals a season from him. Hall and a youth player, Osborne , provided ample support to Stephenson down City's left flank. Just to mark sure, get Blackpool's Parkinson if you need another 30 goals a season. As you play through the seasons, buy some Spanish and Scandinavian youngsters if you want to progress.
This page looks back at the various articles which cover the 1994 - 2002 era.
Red Card / SOTF
95/6 Preview (The Pie)
Bootham Cheers?
Looking at recent seasons, you might think that York City is a thriving football team. Wembley play off success in 1993, play offs again the next season and we just missed out on the play offs again last season.
Well, not quite. The natives are restless. Much of last season saw the local paper filled with criticism of the club. The lack of style on the pitch. The lack of resources off the pitch.
Writing this in early June, I'm confident that our big summer signing will be good in the air, able to soar to great heights and light up the play for all around. That's right, we're spending over £120,000 on new floodlights. On the pitch, we tried to break our transfer record last season. Rob Matthews was our target. Fees between £50,000 (our club record transfer fee) and £100,000 were quoted for the Notts County striker. We backed out for various reasons. But once again, it highlighted our policy of not paying extortionate wages. This summer we lost interest in Mark Dempsey, the Orient winger, when he demanded a £28,000 annual salary. Let's hope that the 5 juniors who signed pro this summer, after helping us to runners up spot in their league, make the grade. Unfortunately, they probably won't. Two seasons ago, we reached the quarter finals of The FA Youth Cup where we lost to Manchester United. Some of the United side has since experienced Wembley Cup Finals, European ties and international games. Most of our side that night has gone on to play for Harrogate Town and Frickley Athletic.
Last season, our stars were Jon McCarthy, Paul Barnes and Dean Kiely. Barry Fry offered £250,000 for Barnes and couldn't afford any more when City stuck out for £400,000. Within a week he spent £800,000 on Francis and then the same on Otto. I (and many others) think McCarthy is better than Barnes. His wing play would grace The Premiership.
We've had a really settled side for about 3 seasons. Sometimes, I wish we could get rid of the likes of Paul Atkin and one of two others. Some would gladly get rid of his centre half partner Steve Tutill. We've not had an effective midfield at City for years. Nigel Pepper will get stuck in and look good, when he isn't suspended but Steve Bushell (a star of the future?) was injured for most of last season. I say let's play to our strengths and play 4-1-5. Last season, when we did, we looked world beaters. Barnes and McCarthy are each a handful by themselves. Baker and Naylor are both likely to score double figures a season if given the chance. Put someone out wide left and we don't need a midfield, we'll be camped in our opponents penalty area.
If you can't bear to watch as we put 4 past you, I suggest you buy a copy of New Frontiers. Available outside the ground or from Flat 2, 81 Westbourne Park Road, London, W2 5QH. 5 issues are planned this season at 50p.
Hope to see you at Bootham Crescent later in the season. If you do come up, I would say that The Matlings, The Other Tap And Spile and The Ackhorne, all near the railway station, should prove popular. There's no real ale pubs close to the ground.
If walking from the railway station, the path alongside the railway line is the most direct (and easiest to follow) route. If driving, take the A1237 and B1363 (signposted York). Don't attempt to navigate the city centre's one way system. Street parking is widely available. Either way, the floodlights are soon visible. Don't expect any trouble from the natives.
95/6 Preview (SOTF)
Having been involved in "Roof The Shippo" where I'd done a bit of writing, someone suggested that I might like to write my own fanzine. Never one to buck a challenge off I went.
York City, some might say "The home of the fanzine", after all, it was Terrace Talk which pioneered the way for the fanzine boom of the 1980s and 1990s. Now more than a dozen years after Terrace Talk, and 5 years after its demise, I still get people asking me "when is the next Terrace Talk out" or "it (New Frontiers) isn't as good as Terrace Talk".
The first issue of New Frontiers hit the streets in November 1992. Nearly 3 years later, its still going. I can't say strong, but its still going. Favourable reaction from the club and the local press has meant a regular readership of about 600 from an average 3,000 attendance. The new season will start with issue 15 and over the issues, the percentage of City related content has grown. Like its author, and unlike Terrace Talk, New Frontiers isn't too controversial. Some of the articles I have most enjoyed putting together were the ones last season on City's pre season tour of Ireland and the series on City's keepers.
Nowadays, I put together about half of the content, several regular and other occasional contributors supply the rest. Myself and a couple of friends provide the sales force. Unfortunately, we all live and work outside York which restricts us to Saturday selling. That causes problems when we are hit by postponements.
Like York City, New Frontiers chugs along. Some might say that's a good thing, others might disagree. Certainly within York, there are opposing factions. One would have City go into debt and sign expensive players on high salaries. The other school of thought says that City is a well run club living within its means. I sometimes hanker after a few seasons in the top flight and a major Wembley appearance, rather than feeling that a couple or 3 seasons in Division 1 is the highest pinnacle that we can reach. Certainly, last season seemed to suggest that whichever division you were in, money did buy success.
City spent the 1994/5 season chasing a play off spot. Our usual good start was followed by a poor autumn and post Christmas revival, just like the previous season. The difference this time was that Paul Barnes struggled with a calf injury for most of the season. We never got close enough to be serious challengers. Perhaps we needed to spend on a couple of "names" to boost the side. Instead, we signed Paul Baker for £15,000 from Gillingham to replace Steve Cooper who we sold to Airdrie for £60,000. Bids for Graham Lancashire (Burnley) and Rob Matthews (Notts County) both failed after City had agreed (City record breaking) fees with the clubs concerned. A summer bid for Orient's Mark Dempsey appeared to fail through the player's £28,000 basic wage demand.
Let us hope that our intermediates who finished runners up (on goal difference to Newcastle) in The Northern Intermediate League mature quickly.
96/7 (Fan Guide) -
York City 1 Your Lot 0
York City. The team that did what the whole of the Premier League couldn't do last season, prevent Manchester United from doing the treble, have rather humbler ambitions this season. A Division 2 promotion challenge is our aim.
Rather like what we were expecting last season, except our defence let us down and we struggled to stay in Division 2. On the pitch, I hope some of our younger players will turn out to be stars. Maybe Graham Murty or Richard Cresswell.
If you're coming by car, I suggest you take the northern ring road off the A64 and then turn right somewhere after the Clifton and before the Wiggington / Haxby turn offs. The floodlights at Bootham Crescent are tall, they should guide you in. With luck, you'll see the Nestle Rowntree factory. If its on your left, turn immediately right over the railway bridge and then left and park. If its on your right, take a right to get onto the road at the other side of the factory. Your car should be safe left on the street. You might get clamped if you park in the nearby hospital. navigating the city centre by car is a nightmare. I'm not a car driver myself, so apologies for the rather vague instructions.
The ground is about 20 minutes walk from the railway station and city centre. The most direct route from the station is to turn left, first left and right before the railway tunnel (immortalised by Shed Seven in several music press articles), over the footbridge and walk along the paths and roads alongside the railway line towards the ground.
Unfortunately, you won't get any beer or food on this route, nor in the immediate of the ground, its a residential area. One chippie tucked behind the terraced houses behind the main stand being the only thing on offer. The nearest pub is about 10 minutes walk from the away end. Turn right out of the ground at the away end and right onto the main road.
If you want to see someone break the world record for the 100 metres then look hard at a young City fan and watch him run.
The ground is as its always was. Tidy, neat and compact. There was talk about a double decker stand going up at the away end this summer, but that fell through. The paperwork, not the stand.
Perhaps next year. City's premier fanzine, New Frontiers, was resting during the latter half of last season, it should be back sometime during the season. Probably 4 issues, each available at 2 games. The club shop, just inside the club car park stocks a better range of programmes than many. The programme is no better or worse than average. If you are a programme collector, check out The Supporters Club column, they usually list available programmes featuring the visiting club. Their fanzine, Win, Lose Or Draw is usually only available inside the ground.
Anyone wanting a good pub might like to check out the Rougier Street / Micklegate part of the city centre. Left out of the station, follow the road under the City Walls and straight on into Rougier Street. Off to the left, by the river, you'll find The Maltings and The Other Tap And Spile. Carry on straight through Rougier Street, you can turn right into Micklegate. Around this area, you'll find city centre pubs to suit most tastes.
They are maybe a bit quite on a Saturday lunchtime. But if you want to stay in York overnight, there's plenty of reasonable guest houses and small hotels. There's many on the walk from the station to the ground and others behind Micklegate in the Bishophill / Nunnery Lane / Bishopthorpe Road part of York.
Enjoy your visit!
96/7 (SOTF)
Last season ended with York City scrambling to safety with a 3-1 win at Brighton. The team that had done what the whole of the Premiership couldn't do, prevent Manchester United from doing the treble, had to suffer the ignominy of needing to go to Brighton, after the season had supposedly finished, and get a result to avoid relegation back to the basement division.
The low point of the season had been the original game at Brighton. As soon as I arrived in Brighton, I sensed a mood that the game wouldn't be completed. No one seemed to make any attempt to get the game restarted after the pitch invasion.
Sensing the occasion, the prospect of the last ever game at The Goldstone and the prospect of trouble, I was very surprised the game was not all ticket. The police seemed to have a minimal presence around the home fans, although the were very evident in front of the City supporters and around the director's box. Then to cap it all, The Football League took their usual stance and hoped that it would all go away. No decision was made on a possible replayment of the game despite Carlisle's (who were disputing the last relegation place with City) protests until results forced The Football League to act. While Carlisle rightly protested the rescheduled game gave City an advantage in knowing precisely what they needed to do to avoid relegation, it also worked against us. We knew we needed a result to avoid relegation. Pressure, who needs it?
While everyone said that it was good humoured pitch invasion and they could understand the reasons why, I'm not so sure. You must have to be a funny kind of person to want to wreck your own ground and bring shame onto the club you support. A week later a more sinister element surfaced. In a similar situation, Hull supporters demonstrating at their last home game of the season, turned their grievances on the visiting supporters who they apparently attacked. Once again, football violence hit the front pages. What would have happened at The Goldstone Ground if Brighton had been playing someone other than York Perhaps a more local club with a support of a couple of thousand instead of York's 500. Say, Millwall or Portsmouth?
Perhaps, if the 9,000 plus who were at The Goldstone Ground for the York game had been regulars there would have been no need to contemplate leaving The Goldstone Ground.
Obviously York City's 1995/6 highlight was the 3-0 Coca Cola Cup win at Old Trafford. We may have got a few lucky breaks on the night (poor keeping and a "dodgy" penalty included), but really, there's nothing lucky about a 3-0 win. United were outplayed by a very young (younger than United's) City side missing several key players through injury and unavailability. As 2 goal hero Paul Barnes said when United bleated about their (out of choice) understrength side, "we might have won 5-0 if we'd had a full squad available".
As usual, our youngsters looked good in parts, but lack of consistency saw us struggle all season. 2 of our stars that night at Old Trafford, Scott Jordan and Darren Williams, soon lost their form and spent much of the rest of the season in the stiffs. Who knows whether they will recapture their form, or whether they will be starring for the likes of Harrogate and North Ferriby in a couple of year's time.
Another success of sorts was to see Paul Barnes, and earlier Jon McCarthy sold to higher division clubs where they both made their marks. You probably saw McCarthy's trickery for Port Vale against Everton in The Cup, international recognition was soon to follow. Barnes' feat was probably more notable. He joined Birmingham in early March and retained his place in the their strike force for the rest of the season.
As ever, their sales were followed by cries of "where's the money gone?". The sale of 3 players and our Coca Cola Cup run probably netted over one million pounds, around our total income for the previous financial year. We twice broke our transfer record, neither of the 2 signings have yet made their mark. Indeed, we sold Rob Matthews on for a £10,000 profit to Bury within 4 months. The other, Adrian Randall (£140,000) flatters to deceive.
Over the last year, we've been, for City, over active in the transfer market. So far, without really improving the squad. We started with a large squad, to cope with any injury problems encountered during an expected push towards Division 1. By the end of the season, we'd shed some of the fringe players and ended up with about 3 full midfields and an acute shortage of defenders.
If you're looking for stars in our team then the aforementioned Jordan and Williams are ones to look out for. You can add Graham Murty, Steve Bushell and Richard Cresswell to the list. Cresswell, a young central striker started to establish himself in the team after Christmas. He's very skilful, but for my money, he's going to have to be more prolific than he's so far proved to be. However, he's only 18, so he's got time. Over the years, we've had a succession of promising youngsters so don't hold your breathe in expectation of these 5 being seen in Premiership action every weekend.
If I had to nominate one, I'd go for Murty. He's versatile enough to play either side in either a wide or more central position. Our beloved chairman is forever telling us that he's better than Jon McCarthy was at a similar age.
Personally, Gary Bull is my favourite, it was obvious immediately why he scored a lot of goals at Barnet but then failed elsewhere. He's class. You could see him moving into positions, waiting, waiting, waiting for a colleague to play the defence splitting through ball that he wanted. When the ball was eventually played, Bull had strayed offside. He got booed, but once his colleagues realised what he was doing the goals went in and his confidence came back. His goals probably saved us from relegation. Let's hope that Cresswell learns from the master.
With most of the squad under contract, we don't expect to see a much changed side from last season. Indeed, only 3 of the lesser squad memebrs were released.
One change may be in goal where Dean Kiely is out of contract and isn't too keen to sign again. He suddenly discovered an Irish grandmother during our pre season trip to Dublin 2 years ago and came back wanting to play for The Republic in the 1998 World Cup Finals. I suspect with Blackburn's unknown 19 year old keeper, Shay Given, coming from nowhere to win full international recognition, Dean feels a bigger club is the place to be if he wants to play international football. I say, Deano, learn to kick straight and you'll be in with a chance.
I'm afraid expectations are not very high for the new season. The talk is that we were to good to go done last season and that we can mount a promotion challenge this time around. A lot depends on the youngsters. If a couple of them can graduate from promising youngsters to star players then we've got a chance.
If changes need to be made, I might suggest a new manager. Alan Little has been at the clubs for years. Assistant to the 2 previous managers and now into his fourth year as manager. He took John Ward's side up into Division 2 within 3 months of taking charge. However, his record of signings isn't too good. Steady, rather than spectacular. Admittedly, he's generally recouped his purchase prices, but there again, you've got to question whether a player sold for a profit within 15 months of signing has been a success or a failure.
We remain a good side to watch as Alan Little tends to retain the neat footballing style that John Ward had introduced. Our problems seem to stem from a defence which went to pieces last season. Our attacking options at set pieces are restricted to 2 dead ball specialists who sometimes beat the wall. I can't remember the last time we scored a goal from a corner kick!
I'm afraid that the general downbeat mood has reached New Frontiers. At the moment we're not publishing. As crowds struggled to top 2,000, motivation dropped and sales fell. However, the plan is to be back in September / October. Who knows, maybe even at our Coca Cola Cup Round 2 game. What's the odds on us doing the double over Manchester United.
97/8 (SOTF)
I was tempted to resubmit my contribution to last year's SOTF as York City virtually had a repeat performance. Sell star just before the season starts, poor early season form, Coca Cola giant killing (if you call Everton giants that is), disappointing Coca Cola defeat to Premiership strugglers, more poor league form, sell a star, post Christmas relegation flirtation and finish one place above the relegation zone.
Dean Kiely walked out 3 days before the season started. At the subsequent transfer tribunal, City made overtures to wanting £500,000, Bury offered as little as £20,000. The meeting broke up without agreement when City walked out. A tribunal first? When it was reconvened, City got about £120,000 with a sell on clause.
Andy Warrington took over in our goal. He flapped about as usual, spreading panic throughout the defence. Tim Clarke came on trial and soon took over in goal. In front of a shaky defence, he looked good at first but gradually his form dipped.
I'm not sure if it was coincidence or what, but our improved form coincided with his introduction. He gave the defence more confidence. One save against Burnley had the man behind me (yes, him again) saying it was better than Gordon Banks' wonder save. It was certainly spectacular, one of the best I've seen for many years, but Clarke became prone to the odd mistake or two.
Mark Prudhoe came in on loan and Clarke was despatched, on loan, very quickly to Scunthorpe. Prudhoe got injured and, by default, Warrington was back in goal. Clarke's loan became a permanent move. Not good enough for City, but good enough for Scunthorpe where he took over the keeper's shirt from Mark Samways, Guess who we signed as cover to Warrington? Mark Samways. Fortunately, Warrington is almost starting to look like a keeper now.
Another repeat performance was the Steve Tutill sending off. His comeback after a 6 month lay off was at Bristol City. He was sent off in the last minute. Hardly surprising really as he was up against Shaun Goater. On his previous start he'd also been sent off when up against Rotherham and Shaun Goater in the Auto Whotsit in February 1996, and that was 3 days after he'd had a nightmare in the League against the same Rotherham and Goater.
Just as last year, our Coca Cola run petered out in Round 3 after being giant killers in the previous round. This time, Leicester came up to Bootham Crescent and did a very professional job in nullifying City's strengths and going home with a 2-0 win.
Our FA Cup campaign floundered in a disappointing manner. 0-1 at Hednesford with an away tie at Middlesbrough awaiting the winners. We couldn't make our early pressure tell. Hednesford went ahead with a penalty just before half time which resulted in Gary Himsworth being sent off for hand ball. Our remaining 10 men struggled to make any impression. Its not the first time we've lost to non league opposition, it probably won't be the last. Hednesford had their moment of glory, just like we've had in recent months with our victories over Manchester United and Everton.
The management and supporters continued to have their differences which came to a head after Bury won 2-0 at Bootham Crescent in February amid "Little Out" and "Craig Out" chants. Chairman, Douglas Craig berated the style of Bury's football and told our supporters he would do it his way, he was happy with Alan Little's managerial performance and that if supporters didn't like what they saw they should stop away. Quite a few took him at his word. As for Bury, I'm sure many City supporters would have been happy to swap places with the champions, a club happy to spend substantial money to improve their fortunes.
Upfront, injuries meant that we didn't have a regular strike force. Tolson was a regular, but for all his goals, he never appeared to have the presence of some of our other heavy scorers over the years. Despite what Adrian from Birmingham City's excellent "New Heathen" said, I stand by what I said about Gary Bull in last year's SOTF. His footballing brain is so quick. He'll hold up the ball, waiting for the exact moment to lay the ball off precisely or runs into space himself, waiting for a defence splitting pass to come his way. Unfortunately, last season you could have counted the goals he scored on one hand.
As we flirted with relegation after Christmas, without the goals of Paul Barnes, I didn't have the same confidence that we could survive as a year earlier, somehow we did survive.
We signed David Rush, Rodney Rowe and Mark Tinkler for a total of £250,000 between January and March. Some people said that they were panic buys. So much for the possible implications of the Bosman ruling on the little clubs.
We fought hard for points during February and March, always liable to let one in, we put together a good sequence of draws and confirmed our survival in our penultimate game.
Highlights of the season? Obviously Everton, also doing the double over Burnley (and keeping Paul Barnes off the score sheet in both games) and the emergence of Alan Pouton. A long striding right winger with attitude and a shot.
A few years ago, the club instigated a policy of ensuring our stars were offered new contracts a long time before their existing ones lapsed. It ensured we didn't have players out of contract. We carry on the same policy today. unfortunately, we've sold all our stars and are left with the rest. After the summer clear out (2 players released, 3 offered new contracts, the rest already under contract), we're left with a squad of 22 for the new season. It doesn't leave much scope for summer signings to improve the first team.
So I'm afraid, 1997/8 will probably be similar to the previous 2 years, maybe slightly worse. I just hope we can maintain our Coca Cola giant killing act.
We could put out 2 equally competent teams, neither of which would set the world alight. We can pick any 2 from 6 when it comes to central defenders, likewise any 2 from 7 strikers. Unfortunately all the combinations are of an equal ability. Sharples and Barras have established a regular defensive partnership, although solid, they are both liable to make horrendous mistakes. Injuries (and lack of form) have prevented a regular strike force from becoming established.
At the time, I felt the signing of Mark Tinkler to be significant. A 23 year old midfielder from Leeds, he made over 30 first team appearances for them. I'm struggling badly to remember the last time we paid money to a top flight club for a player with top flight experience. Was it Barry Lyons in 1973? Hopefully, it demonstrates that we are prepared to pay the wages that such players expect. Tinkler scored his only goal on the last day of the season. Perhaps the start of better things as previously he had struggled to find his feet in Division 2.
As always, the club is run on sound business principles. In December, we turned in a £498,000 profit in the year to July 1996, thanks largely to transfer income and the Coca Cola Cup run.
The subsequent sales of Kiely, Darren Williams, Adrian Randall and Nigel Pepper should help to maintain that picture. Pepper stepped up a division and continued his knack of being in the right place at the right time. His 5 goals (2 in a 3-0 and three in 1-0 wins) undoubtedly saved Bradford City from an immediate return to Division 2. At the start of 1996, Alan Little sold our club record signing Rob Matthews to Bury within 4 months of signing him, at the end of 1996, new club record signing, Adrian Randall went the same way within 12 months of his arrival. At least we can stake a large claim on the divisional champions, Bury, aka York City Rejects.
Meanwhile, promising youngsters Steve Bushell, Scott Jordan, Graeme Murty and Richard Cresswell have spent more time out of the side than in it.
Our other youngsters failed to make the breakthrough. That is if you discount Darren Williams. Darren, 19, one of the stars of our victory over Manchester United was allowed to languish, out of favour with City (or maybe more precisely Alan Little) and out of contract in our reserves. Sunderland came along in October, we grabbed their £50,000. He spent 3 months in their reserves before making his first team debut at Highbury where he won rave reviews from the national press. It was obvious that he had the talent when with City, it only needed someone to pay him a little more attention to turn the raw talent into a regular first team player. He has made a favourable impression at Sunderland and scored some valuable goals for them in the top flight.
The intermediate side returned to familiar territory. Fielding a young side they finished in the bottom half of their league.
As for New Frontiers, we continue to struggle along. Sales may be low, but we continue to offer our own views on the goings on at Bootham Crescent whilst donating profits to the club. We expect to continue to publish about 4 or 5 issues during next season.
Summer 2000 (SOTF)
These notes were written before the publication was pulled. They do not represent a finished article. Work in Greg FACT ? or Fiction
It was a funny pre season, which started with Neil Thompson being appointed manager and he making favourites Andy McMillan and Mark Tinkler available for transfer along with several other lesser lights. Our big summer signing was young Barry Conlon for £100,000 from Southend. A current Eire Under 21 striker he was poised to form an all international strike force with Marc Williams (Wales B). Our leaky defence remained intact.
The season started with popular full back Andy McMillan enjoying a well deserved testimonial game only to be frozen out by Neil Thompson, eventually being released from his contract in October. Wayne Hall who enjoyed many successes at left back alongside McMillan earns his testimonial in August 2000 but his future is on the line as he struggles to overcome his latest injury problems.
We went into the season with Mark Atkins on trial after his release from Wolves. He struck a sweet winner on the opening day against pre season favourites season in a scrappy game. 17 year old debutant keeper Russ Howarth being our man of the match. A goalless draw at Torquay was sandwiched between single goal home and away defeats against Wigan in the Worthington. Had we cured our defensive frailties at the expense of our attacking capabilities? Meanwhile Howarth was attracting the attention of Everton, WHU and Chelsea. A 0-3 home defeat didn't augur well.
Glorious sunshine at Barnet but the talk was all gloom and doom. "Sack the manager" and "not pretty to watch" were the key phrases before the game. Twice we came from a goal down to take a 3-2 lead after 30 minutes. Barnet went on to score 4 more without reply as our defence completely disintegrated.
August ended with our managing putting his finger on the problem. We'd been undone by big strikers who got the better of our pretty defenders who were not accustomed to Division 3. Solution, a big new striker to add to the 6 already on the books. Our target a 5 foot 3 inch non league striker.
2 signings from Halifax (Mark Sertori and Kevin Hulme) added age and experience to the squad without making an immediate improvement in results.
My autumn holiday usually causes a severe downturn in results. This time, things couldn't get much worse. Whilst away, I experienced earthquakes and typhoons. back home, something equally strange happened. 4 games, 4 wins. Surely it couldn't last. Dashing back to York., I was just in time to see an insipid home draw with Hull. It was just like I'd never been away as we struggled to hold on for a draw. A draw would have been nice a week later in The Cup, but it wasn't to be as we lost 1-0 at Hereford. Why can't we go back to regionalised early rounds. There's nothing attractive about trekking over 200 miles to face non league opponents as we have in the last 2 years. I'm all for trips to places like Bridlington or Doncaster, local derbies, old faces.
Things got worse. We had no pattern to our play, no confidence, no nothing. "Thommo Out" and "Craig Out" chants were to be heard, but only 9 months into the job, Neil Thompson looked to have time on his side. Even after 2 more pitiful defeats in February, Neil Thompson's sacking wasn't really expected. More surprising was the swiftness of Terry Dolan's appointment just 2 days later.
Using the tried and trusted Denis Smith formula, he signed up some old buddies and unproven youngsters to shore up the side, all either on short term contracts or loan. The side responded, putting together an unbeaten 9 game run to drag us clear of relegation fears. We looked solid, but never spectacular. Despite Barry Conlon scoring from 25 yards plus in 3 successive games in arch, we lacked any real killer punch upfront, at the end of the season we could perm any 2 strikers from 6 and still come up with an ineffective strike force.
At the end of the season, our side consisted of veterans (for example Chris Fairclough and Peter Swann at centre back), short-term signings and teenagers. Our side could look very different next season.
The key to our success in the new season will be whether Dolan can persuade the better of his short-term signings into longer-term deals and who Dolan plays upfront. In addition to the short-term signings, we already had a large squad, using a club record number of players during the season. To some extent, our ability to bring in significant new players is dependent on unloading existing squad members. We're doing our best on that score, Marc Williams and Craig Skinner who were both signed in March 1999 for £30,000 on 3 year contracts have been available for free transfers since March.
As I said in last year's publication, it usually takes us about 8 years to escape from the bottom division, so I'm not expecting miracles in this, year 2 of our latest basement stay. I can't see us storming to a record breaking Championship season as we did under Smith in 1984. However, I can see us being dour and hard to beat with distinct top 10 (or better) potential.
Our youth policy continues to promise much. Christian Fox and Russell Howarth both attracted interest from leading Premiership clubs during the season but yet again, youth hasn't provided us with a successful team on the pitch. Away from the club, our previous youth stars generally suffered poor seasons, so there's little additional income in the way of transfer clauses. Our big hope for the 1999 / 2000 season, Martin Garratt, who was tipped for a million pound transfer, was released by Mansfield in May after being sacked by City in March following persistent "personal problems" and an alleged breach of club discipline.
We got our first Independent Supporters Group in September. FACT ("Fans Against Craig's Tyranny", later "Fans Assisting City Together") was launched by Greg Stone. One of its first acts was to organise a red card protest against Chairman Douglas Craig before a home game. FACT received a £42 bill from the club for the additional effort by the ground staff to clear up the mess.
Whilst the directors had previously valued the club at £4m, FACT proposed to raise £100,000 to buy a one third stake in the club to allow board level supporter representation at the club. The offer received short shrift from Craig and the board. However, they did suggest their own proposal. A place on the board for a fan's representative if the Supporters Club could enrol 1,500 members. With crowds drifting below 2,500 and probably only 200 members of the Supporters Club, it remains to be seen whether the target will be reached.
If you could show me a supporters group who receive more criticism than FACT than I would be surprised as they have managed to probably upset more supporters than the chairman. However, FACT has got people thinking and stirred debate and brought out the best and worst of our chairman.
Summer 2001 (SOTF)
The Road Ahead. We start the new season in much the same position as we started last season. Several new signings, some dead wood cleared and a team Terry Dolan can call his own, rather than that which he inherited. After little over a year in charge, he has signed 17 players and had 4 more in on loan. That's forgetting various trialists we've seen pass through the club. We start the season with renewed hopes, especially that our slimmed down squad can be more consistent than last season's squad which reached an unwieldy size of 30 and all the troubles and divisive factions inherent with such large numbers.
Down Memory Lane. Last season, it was nice to have a mini FA Cup run, even if the end wasn't very pretty. After overcoming Bernard Manning Jr and Radcliffe Borough quite easily, Reading took us to a replay, where against all odds we came from behind to record a gritty (and maybe fortunate) win, much to the annoyance of the natives. We got our just desserts as that win started a downward trend in league form which saw only one win during the next 2 months. When we lost at home to bottom club Exeter, we took their place as the 92nd club. We went to struggling Leicester in the FA Cup quietly confident. The win at Reading showed we could beat a bigger club away from home. Playing a 9-0-1, which became a 9-1-0 formation at the slightest hint of trouble we went in 0-0 at half time, only to be undone by former starlet, Richard Cresswell who made all the difference as a second half substitute. All our clearances went to our giant striker who had no one to feed off his knock downs. Our defenders saw the ball come straight back to them. A few weeks later, Wycombe showed our pre match confidence at Leicester hadn't been misplaced.
Going Nowhere Fast. The days and weeks following the Leicester defeat saw the knives out for Terry Dolan. His tactics, his signings, his everything was questioned. It took a spring revival to pull us clear of the drop.
On The Field. Its difficult to pinpoint where our problems lie. Alan Fettis is an obvious strength in goal, the rest of the team dependable, and certainly better than our final position suggested, without being world-beaters. Maybe that's our problem. We are no more than dependable with no flair, no one to turn the game in our favour. Injuries and a large squad enforced a rotation policy upon us as we used 35 players, equalling the club record set just a season earlier. I have to say its the sign of a desperate side, when its filled with a surfeit of short term and loan signings. A route our neighbours, Scarborough regularly took before dropping out of The League.
In The Goal Mouth. However, at times our large squad suffered from shortages of central defenders and midfield players. Up front the only shortage we suffered was a distinct lack of goals. During the season we 13 different strikers to select from without ever finding the perfect combination. Our top scorer (David McNiven) was released at the end of the season and our second top scorer (Barry Conlon) scored his goals whilst on a season long loan to Colchester, a division higher than us. Madness or what?
Off The Field. We parted company in what appeared acrimonious circumstances when Chris Fairclough and then Kevin Hulme had their contracts terminated due to injuries. A third player, Craig Skinner had his contract re-instated at a tribunal following its cancellation with 15 months to run. He'd been on the transfer list for about one year after Dolan had stated that the player didn't figure in his plans. Peter Swan was also forced to retire through injury.
Board Room Shenanigans (Not Ours). Meanwhile, the club expressed their satisfaction at the latest transfer ruling but much dissatisfaction at the paltry penalty handed out to Chesterfield for their financial irregularities. We might have suffered more than most as we had made an acceptable offer for Chester's Luke Beckett only for the player to join the Spirites, his contract being one of the central allegations. As I write, our Chairman, Douglas Craig is co-ordinating attempts to get Chesterfield thrown out of The Football League. He's been less than complimentary about both the rules and regulations and how the inquiry was conducted, but its probably because of the muddled rules that any appeal will be thrown out.
Behind The Pop Stand. Our bid to buy the disused Territorial Army land was unsuccessful, the successful bidder paying around a million to build houses on it. Our plans for more state of the art training facilities and a car park in ruins.
On The Treatment Table. Once again, Wayne Hall spent too much time out injured. The ever popular left back ultimately paying the penalty as his testimonial season ended with his contract not being renewed. He'll always be remembered as a key member of our successful side of the mid 1990s and by myself as one of only 2 dependable left backs I've seen in over 30 years supporting City. One of the highlights of his testimonial was the dinner organised by the London branch of the City Supporters Club. He missed the Saturday afternoon game at Southend through injury (no surprise there!) but turned up for his dinner in Fleet Street. A good night was had by all, lots of money was raised and the tales of the after dinner pub and night club events are not for a publication like this. I have to say these did not involve Wayne as he showed that footballers are just like the rest if us, having to return to his family in their London hotel at a reasonable hour in order to take the kids around The Science Museum early on Sunday morning.
Training Ground Delight. Incidentally, one of the highlights of the dinner was an auction. The star item was a day's training with the squad. As a result, 2 rather large gentleman had a most enjoyable Monday training session. They came back with enhanced views of the commitment, dedication and fitness shown by players. And that's even allowing for the fact that the players didn't invite them to the pub for a lunch time bonding session following a rather bad home defeat on the previous Saturday. One of the highlights being the sit down 20 plus stone John enjoyed on Steve Agnew's firm rippling stomach muscles.
View From The Longhurst Stand. Of course we had all usual "Craig Out" chants interspersed with the first "Dolan Out" and other pull your socks up type chants. After the 3-0 Exeter home defeat we had one of our longest ever car park demonstrations against the board and management. It resulted in the banning from the ground of a prominent locally based journalist who doubled up as a match day programme contributor. But nothing much else happened, except we got our act together and pulled clear of the drop zone.
International Check In Lounge. With internationals liberally splattered around the team, we should have done better. Who would have thought I would ever watch York City in Division 3 and see so many players with international credentials playing for us in a season. First choice keeper Alan Fettis (Northern Ireland) fought off competition from Russell Howarth (England Under 18) and Neville Southall (no intro necessary) for the gloves. 6 strikers with representative honours vied for a striking role (Lee Nogan (Wales), Marc Williams (Welsh B), Neil Tarrant (Scottish Under 21), Barry Conlon (Eire U21), Alex Mathie (Scottish Youth) and Colin Alcide (a full Caribbean international)). In defence we fielded Chris Fairclough (England B & Under 21), Graham Potter (England Under 21), Darren Patterson (Northern Ireland), and Richard Cooper (capped at various England teenage age levels). Unfortunately, in every case, except Russell Howarth, you need to put an ex in front of their international credentials.
The Nursery. As ever our youth policy flatters to deceive. Russell Howarth kept goal for England Under 18s and Chris Hogg captained England Under 15s. Youth players such as Leigh Wood and Scott Emmerson made small ripples when making limited first team appearances. But, we ended the season with only one youth product as a regular first team player whilst more than a handful of former juniors who didn't quite make the grade as professionals were released during the season. The new season will see us compete with Hull to give Sunderland's youngsters their first exposures to first team football as we've both entered into an arrangement with The Black Cats. I'm yet to be convinced of the benefits to City, youngsters arriving at York, and possibly going back as soon as they've made any sort of impact.
The Road Ahead. It remains to be seen whether this batch of youngsters will be the answer to all our dreams. The average age of the squad is much younger, but our forward line is still too old, slow and small for great success. I'd also suggest we've still got too many of last season's unsuccessful squad to set the division alight. I said the same last year (even if it didn't make it in to print) that we'd be more solid than the previous season without being world beaters. Nothing has changed. We've no superstars, or even any youngster in the side making the top clubs come to watch us regularly.
Outside The Main Gates (In All Weathers). New Frontiers managed a further 3 issues last seasons, the usual off the pitch work commitments and lack of on the pitch interest hampering progress. I'm afraid to say that the electronic fanzine Arthur Bottom now has more readers than we do.
May 2002 (SOTF)
Just being here is a minor achievement. After a decade in charge, Chairman Douglas Craig announced last December that he was quitting and wanted £4.5m for everything.
Previously, with a neat manoeuvre, supposedly to safeguard our future, he'd split the property assets from the football team. He now gave The Football League provisional notice to quit at the end of the season and indicated if a deal for only the team was done, it would have to quit Bootham Crescent by the summer.
Traditionally, shares have always been bought and sold through the board at their £1 face value. The directors being considered moral guardians of the club. Now they were offering their 90% plus holding at £45 a share.
Effectively, Craig would give the football team (losing £24,000 a week) away for nothing if no one came up with the money for the ground.
Over the last 5 years what had usually been a well-run club, living within its means, had chased success without success. Experienced (read highly paid) players arrived on long contract, with the expectation of a push for Division 1. Instead we were relegated to Division 3. Two new managers each bought in their own players, some of those already at the club fell out of favour and couldn't even get a game for the reserves as we had 30 professionals. The wage bill peaked at 180% of turnover.
A Supporters Trust was formed. It gave its backing to the John Batchelor bid that was later to be accepted by the board. We're in a transition period at the moment. Craig and his cohorts are still around whilst planning permission for both housing at Bootham Crescent and a new out of town stadium are sought. At the time of writing, and due to the lengthier than expected transition, Batchelor has still to win over many fans.
He's sent out mixed messages. He's based his plans on a 6.000 average gate (something not seen since the 1970s), stalled on plans to appoint 2 supporters to the board and announced a big sponsorship deal with a local firm of house builders. Outside football, he fronts a back of the grid team in the British Touring Cars Championship and voiced interest in buying ITV Digital. On the other hand, he's brought back our Y fronted shirts and stands on the terraces with fans during games.
On the pitch, once again last season was up and down. A good start had us in the play off places, but by October, we'd lost to 3 sides that were occupying bottom spot when they beat us. Later, we were to briefly occupy bottom spot. A mini FA Cup run ended with a home defeat to Fulham. Our usual late season surge saw us just miss out on a top half finish. Our stars were Alan Fettis (again) in goal and season long loan striker Michael Procter.
As ever, our youngsters flattered to deceive. Before last season started we sold our England Under 16 captain, Chris Hogg to Ipswich for £150,000. Our England Under 20 keeper, Russ Howarth, continues to attract attention despite playing only 210 minutes of first team football during the season, indeed, he made more appearances for England than he did for City.
Despite several making a break through into first team football, we had another cull of youngsters at the season's end. Our youngsters perennially do well at youth level, later flatter to deceive in first team before being released. I wouldn't be the first to doubt the level of coaching they receive once they've graduated from the youth scene.
Having said that, our first team boast a young midfield, Lee Bullock is a regular, a bustling style, not dissimilar to Paul Scholes, he scores goals as well, and the younger Leigh Wood. Wood could be the best of the lot, rarely flustered, always available; he does the simple things very well. One to watch.
For the new season, assuming Procter isn't with us, it is hard to see who will score a net full of goals that any successful side needs. Anyway, who said "you win nothing with kids"?
A bit more money would be useful, a few new players and bigger crowds wouldn't go amiss! With football's financial crisis, we've exercised prudence with our squad, both in numbers and money. Whilst looking forward to re-building our squad from the thousand plus players seeking new clubs, our first signing was a Chesterfield reserve who impressed in a couple of reserve games, closely followed by a veteran Cambridge defender. So much for the array of talent being released!
No doubt there will be more fall out from ITV Digital. At Division 3 level we receive by far the smallest proportion of the money, so perhaps it won't impact us as much as some of the bigger cubs.
However success for the new season can be easily achieved. Sack Dolan, appoint someone else but bring Terry back for the last third of the season when once again last season we had promotion winning form.
Also we need to abolish the yellow ball used in winter. Our dip in form coincided with its November introduction and we only recovered league form when the white ball reappeared in spring. Meanwhile, with the white ball we had our FA Cup success.