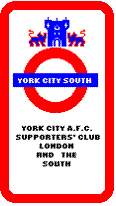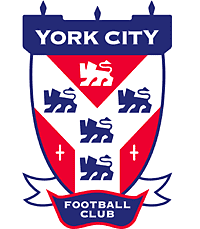 City History
1970/1 Review - Canny Scot
Tom Johnston joined City in October 1968, Joe Shaw, the previous manager having resigned to support his family's ailing shop business in Sheffield.
Johnston was unable to save City from a third successive re-election in 1969. In those days before automatic promotion and relegation with the Conference, the bottom 4 clubs had to seek re-election to The Football League. It was usually a foregone conclusion, unless you were absolutely abysmal over a long period of time and your ground was falling down, we weren't nearly that that bad.
That first season saw the arrival of Archie Taylor, possibly one of the fastest ever wingers to play for City, Bobby Sibbald, a former Leeds right back and Dick Hewitt, a cultured inside forward / midfielder. In defence, Johnston was quick to give Chris Topping, City's first ever apprentice professional his debut. He slotted in seamlessly alongside Barry Jackson, now approaching the veteran stage and displacing Graham Carr in the team. Today, Carr is better known as Newcastle's Head Scout and is the father of Alan, the comedian.
Johnston slowly improved the side, but he couldn't save City from re-election in his first (part) season.
1969/70 saw a further improvement. A 13th place finish might have been higher if City hadn't sold Ted MacDougall and replaced him with Kevin McMahon. Newcomers signed during the season included Barry Swallow and Paul Aimson (given a heroes welcome on his return for a second spell with City). The side was looking settled, but was struggling for goals.
For 1970/1, the side had a familiar look, but 3 wins in the opening 4 games lifted expectations. They were short lived as City's stuttering form returned, 2 4-3 wins, each from 3-1 down, and a 6-4 defeat at Brentford, including 3 City goals from 5-1 down in under 2 minutes made for good entertainment.
In December, Phil Boyer was sold to Bournemouth where he was re-united with Ted MacDougall.
January saw an upturn in form. City beat Division 2 Bolton in the FA Cup and then faced Southampton, at the time, in the top 6 of England's top flight in The FA Cup. 13,775 saw a classic game at Bootham Crescent. Goalless at half time, City went 2 down before pulling one back with 10 minutes to go. Quickly The Saints restored their 2 goal lead, late goals from Dick Hewitt and Paul Aimson forced a replay. For the replay City went down gallantly 3-2. By this time the season looked over, City struggling to maintain a top half position.
February saw a classic 0-0 draw at home to Brentford. I recall at the time, The Yorkshire Evening Press noting that several Brentford supporters who'd been at the game contacting the paper to ask for copies containing the match report as many felt it the best 0-0 they'd ever seen.
A week later City beat Newport 3-0 to prevent a winless February. The win marked the start of a run, repeating the 1964/5 promotion surge, with 10 wins and a draw in 11 games. 3,158 saw the Brentford game, 5 weeks later, 7,089 saw City beat Northampton 4-1 to move into the top 4. 10,623 saw the Easter win over Darlington.
The 11 game run ended with a 1-1 draw at Chester on Easter Monday, a point that was enough for us to claim a promotion spot with 5 games still to go.
Form tailed off and City won just one more game.
14,321 packed Bootham Crescent for the game with Oldham who joined us in winning promotion but the crowd dipped to 5,021 on the following Saturday for the final home game of the season, a 2-0 win over Scunthorpe, memorable for an absolutely soaking day and a missed penalty from Scunthorpe's Kevin Keegan, apparently not enough to deter Bill Shankly from signing him for Scunthorpe that summer.
For City's second promotion campaign, Paul Aimson top scored with 26 league goals (plus 5 in the cup), he was supported by Kevin McMahon (13) and Phil Boyer (9, before he left in December).
Despite some high scoring games, City' defence had a solid look about it. Barry Swallow, Chris Topping Phil Burrows and John Mackin, missing just 6 games between them. They were almost ever presents for half the next 2 seasons.
That season saw Ford Motor Company launched their Ford Sporting League, a competition for all 92 league clubs where points were based on goals scored (double for away goals) and points lost for bookings and sending offs. Certainly winners, Oldham were able to make significant ground improvements with their £70,000 first prize, more than enough to build a whole new stand. City's reward for being second was nothing like that, if anything.
Star Men
The team allied a strong defence, I've got to say, ably captained by Barry Swallow. For many years, some would put forward Swallow as City's best ever captain. The defence stayed together for 3 seasons, a unique achievement in City's history.
Upfront, Paul Aimson took his place in City folklore, again, many would rate him as one of the best ever strikers to play for City.
What Came Next?
Tom Johnston continued his steady building. The next 2 campaigns ended on goal average survival before Johnston took City up into Division 2. To this day, the only manager to have taken City to 2 promotions.
This promotion marked the start of 6 consecutive seasons above Division 4, so far, the longest spell we've ever spent playing higher grade football.
City Pics 1970/1 thanks to York Press