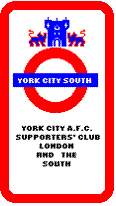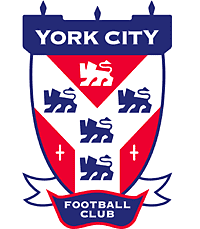 City History
City Open Day. July 13
We had our own stall at City's all day Open Day at the ground on Sunday July 13.
We ran a raffle. With each ticket having 2 chances to win, the stall proved to be very popular and raised a three figure sum for the branch (and subsequent donation to our club). Apologies to any parents whose youngsters came home feeling sick after gorging themselves on chocolates that Nestle kindly provided.
First prize were a pair of first class return train tickets to London. Lots of other prizes were also on offer including meals from the York restaurant Toto's and other City stuff.
A big thanks is due to our members Shirley Pilmoor for all her persuasive efforts in arranging the main prizes and to both Shirley and Hyla Campbell for manning the stall on the day.
As you can probably imagine, we weren't the only attraction there. The whole squad was present, other stalls and a match involving City Ladies. Behind the scenes, ground tours were available and proved to be very popular.
And to prove the power of our branch, within weeks of making our prize draw, Richard Brodie was rewarded with an England call up. Or was it Shirley working her charms on Paul Fairclough?
PS Thanks to Lewis Outing for the pic.
See what Shirley thinks.
Email Your View