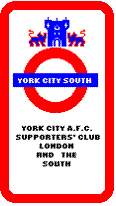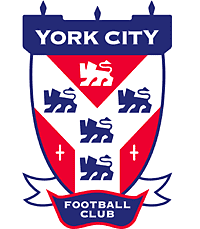 New Frontiers
Shippo - Match To Remember?
October 1st, 1994.
A warm September autumn Saturday afternoon. New season optimism still alive. Just.
Mate Dave was waiting outside the ground as arranged. Dave took my wife into The David Longhurst Stand as I made my way into the main entrance. Sarah was waiting for me inside the corridor. On sight, she commanded me to take off my tee shirt and jeans. Who am I to argue with a blond teenage girl? The shy me asked her to turn around whilst I did so. I think I caught her having a good look though.
On with the kit. Shirt, shorts, boots and head. Shippo The Lion was ready for action.
Holding Sarah's hand, I walked gingerly down the tunnel and onto the pitch. Hundreds of screaming kids went mad as I broke into a very gentle jog. Under strict instructions from Sarah, I wasn't allowed to dive, get the kit dirty or wet. I had time to give a bucketful of sweets to Junior Reds and other youngsters before I returned to the tunnel for the start of the game and running out behind the team.
It felt surreal to be dressed up as a mascot. A bulbous head, with slits for eyes about 6 inches in front of my own eyes meant I had tunnel vision. A big stomach, Shippo's not mine, meant I couldn't see my own feet.
I ran out behind the teams, kicked up with our young mascot and shook hands with the referee and the captains.
Sarah walked me back to my seat in The Main Stand.
Half time soon arrived. Official duties to do. Graham and The Youth Development Fund had a half time penalty shoot out. Guess who was in goal? Me, Shippo. With a bulbous head and floppy boots made of, what seemed like cardboard and string, unable to dive.
Any youngster over the age of about 8 who had a bit of power in their shot and the enough guile to place it wide of me, but inside the post, was guaranteed a goal.
I couldn't kick, wasn't allowed to dive and was afraid to move too quickly in case the sudden movement meant my head fell off and my identity was revealed to all inside the ground.
Unless you've done it, you've no idea how it feels to have tunnel vision. You shuffle across goal and hope the ball hits your body, don't try kicking the ball, don't try catching it, you'll completely miss the ball and be a laughing stock, more of a laughing stock than you already are. Imagine closing your eyes and having a ball kicked to you, try to kick it and you'll probably fall into a heap.
However as the shoot out progressed, my embarrassment grew even larger and larger.
From behind the goal, I could hear raucous, bawdy laughter coupled with risque remarks. In the "D", Graham was making frenetic gestures. I looked behind, what was he pointing at, there seemed to nothing untoward happening. I couldn't see my boots, but presumed they were still in one piece as they were no pieces of cardboard lying discarded in the goalmouth. The laughter grew louder and louder. The chants of "Shippo For England" went up. Eventually, Graham came walked across to me "Your shorts have fallen down", he said as he covered my dignity.
I learnt afterwards that the laughter was so loud that even Douglas Craig had left the board room to see what was happening and joined in with the laughter. Dignity restored, penalty shoot out over. A quick run around the pitch with the youngsters, home and away fans gave us all a warm round of applause. A cuddle with an elderly lady in a wheel chair and back into the changing rooms.
Although it wasn't a particularly warm day, after being in the suit for over an hour, I was very sweaty and a little dehydrated as I took my place in The David Longhurst Stand for the second half.
I got the impression that Sarah was slightly relieved, both to have someone else to do Shippo, giving her a day off when she could watch the game with her mates and especially when the suit came back in one piece, if a little sweaty.
Sarah performed Shippo duties for several seasons until Shippo got lost at Maine Road one day, never to return. In his place, we had one of his relatives, Yorkie and a new era.
I did the Shippo duties on a couple of further occasions, as did another York City South member. However, much as I enjoyed it, living in London, it was only ever going to be an occasional (and highly enjoyable) experience.
York City2 Stockport 4.
Disclaimer: The opinions and views stated in New Frontiers are solely those of New Frontiers and do not necessarily represent those of York City Football Club or York City South (a branch of The York City Football Club Supporters Club).
Email Chris, New Frontiers editor & YCS site webmaster