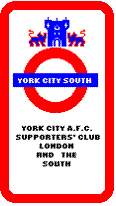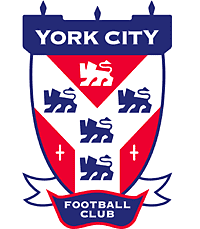 City History
Booby Saxton
Bobby Saxton arrived at City in June 1987 following Denis Smith's sudden departure for Sunderland.
He'd enjoyed a steady playing career, largely in the second tier, Derby (mainly before Brian Clough's arrival), Plymouth and Exeter. His managerial career took an upwards trend, starting at Exeter,then moving onto Plymouth and Blackburn.
Legend has it that City had only 2 players when Booby (sic) joined us. Strictly speaking, we had only 2 contracted players, many others were out of contract. That summer Keith Walwyn was a big loss as he joined Blackpool for a £35,000 transfer tribunal fee. Other players who were out of contract were to eventually to sign their new contracts.
Of the newcomers, several were ex Blackburn veterans, others relative youngsters. Many of the more established players were already past their sell by dates when they arrived. None of the new younger players were able to make a name for themselves.
He started the season with Dale Banton and Marco Gabbiadini upfront. Despite creating many chances, Gabbiadini scored just 14 goals in 60 City league appearances games before an £80,000 move to Sunderland. At Sunderland, the goals started to flow immediately.
The season had started badly and continued badly. It was interesting to compare and contrast his line of post match excuses with those of Denis Smith. It was "we had lots of injuries" and "I can't expect bunch of untried youngsters to win", they can't have filled his players with any confidence. They certainly didn't fill me with confidence that we'd succeed. Although, interestingly, it was the sincerity shown by Saxton and chairman Michael Sinclair at the AGM in Decemeber 1987 that showed the seeds of the The Roof Appeal.
We quickly found our true position and as we stumbled from defeat to defeat, we remained a steady 24th in the table. A last day win at Brentford (The Griffin Park "We're Going Down And We're Going To Party" party organised by Terrace Talk lives long in the memory) saw us move above Doncaster to finish a respectable 23rd.
The following season started in much the same vein. Defeat followed defeat. In September, Saxton offered his resignation that the board reluctantly accepted after failing to get him to change his mind.
After leaving City, he moved to the north east and has been on the staff at Sunderland for a number of years.
Having achieved managerial successes beforehand and then carving out a long coaching career at Newcastle, Manchester City and Sunderland, his footballing reputation survived his City debacle, although his name is remembered alongside the likes of Wilf McGuinness and some others as the worst ever manager in City's long and illustrious history.