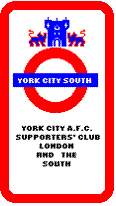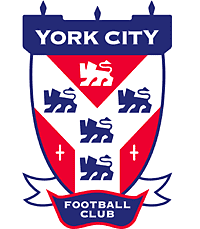 New Frontiers
City Fans To Blame For New Cup Date?
Whilst many City supporters will be inconvenienced by the late switch of the first leg of the Trophy semi final to a Friday night. I can't help feeling we're partly to blame ourselves.
Yes, by Conference standards, we're a big club, with a big away following. A following that is largely well behaved and law abiding. But it's the small minority that cause "trouble", in reality more high spirits than trouble.
But on the police's myopic radar, when most Conference club's take one man and his dog to away games, its news and high profile and makes us "Category A" of the Conference.
Until we get out of this league, I'm afraid we're stuck with the mantle.
Roll on Division 2, its not so bad after all.
Copyright - New Frontiers - 3rd March 2008. Views expressed may not represent those of York City South
Email Your View