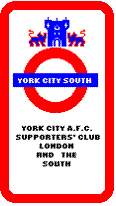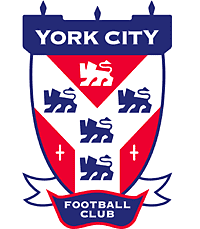 City History
City In London
City's first ever trip to play in London was in 1937. Our first league trip didn't come until the end of regionalised football in 1958. Here we recall all the London grounds we've played on.
How many grounds have City played at in London?
Until 1958, when regionalised lower league football ended, we never played league matches further south than Walsall. We visited Southend and Swansea during our 1936/7 cup run, but last time I looked, neither was in London. A season later, we went 2 rounds better, reaching Round 6. In Round 2, we finally got to London and a tie at Clapton (Now Leyton) Orient, enjoying their first season at their new Osborne Road ground, now known as Brisbane Road. Incidentally, a few seasons earlier, they'd played their home league games at Wembley Stadium, until 2017 and Spurs, the only club to do so.
We waited until 1958/9 for our next forays into London with Division 4 trips to Crystal Palace and Millwall.
Promotion that season opened up a whole new vista in West London, Brentford and QPR. Although our first trip to QPR, it was their 16th different ground our hosts have called home. Incidentally, in former days, Griffin Park was an orchard owned by Fullerís Brewery whose logo included a griffin.
Whilst existing in the lower divisions it wasnít until 1972 that we visited another new ground in London, Charlton's, The Valley. 5,378 saw us lose 1-0 in a stadium that had seen much better days and 75,000 attendances.
1974 saw us in Division 2, playing many teams for the first time, surprisingly only one new London ground, Fulham's Craven Cottage. Watch Chris Jones' brace as we win 2-0 A little later in the season we drew Arsenal in Round 3 of The FA Cup. Jonesí strike partner, Jimmy Seal scored with a stunning long range effort to give us the lead in a game we drew 1-1.
A season later, we visited newly relegated Chelsea and held them to a rather drab 0-0 draw at Stamford Bridge in October 1975.
Successive relegations saw us back into the basement. November 1977 saw us make our first trip to Plough Lane, Wimbledon and a 2-1 defeat against a team enjoying their first season in The Football League.
It was nearly 16 years later before we visited a new London ground. March 1993, with John Ward having very recently departed, we won 5-1 at Barnetís Underhill, largely due to a Paul Barnes hat trick, as both teams strove for promotion. Watch Barnes' Hat Trick Despite the setback on the day, our hosts, in only their second league season, won automatic promotion consigning us to the play offs. Iím sure many of you reading this will have been at Wembley on May 29 and recall our extra time and penalties win over Crewe on our first visit to Wembley. Watch Part 1 Part 2
Part 3 - Penalties
April 1997 saw us visit Millwall and their new ground, The New Den, a Neil Tolson goal giving us a 1-1 draw.
In November 1998, with the early rounds of The FA Cup being de-regionalised City visited Enfield in Round 1. A top non league side over the previous 30 years, they were already in decline and were forced to sell their ground a year later beginning a nomadic existence. City drew 1-1 and won the replay.
Our relegation to the conference saw us buy a new road map. In our first season, we made our first visit to Dagenham & Redbridge. Other clubs in the south east included Stevenage, Canvey Island, Woking, Crawley and Gravesend & Northfleet (later Ebbsfleet), but for the purposes of this article, all are considered to be outside London, as are Grays who we first visited a season later.
May 2009 saw us make the first of 4 visits to the new Wembley. Watch It
In August 2009, City played Hayes & Yeading for the first time, first time visiting their Church Road ground. By our 3rd trip to play them, their ground was a Barratt Homes building site and theyíd moved outside London to ground share with Woking, a game best remembered for a stunning Jason Walker free kick Currently they ground share in Maidenhead whilst their new home ground, back in Hayes, is being built.
In October 2015, Barnetís new The Hive became the latest.
Iíve missed one out, West Ham. The only time weíve played them was March 1999 in the last 16 of the FA Youth Cup. After a 1-1 draw a Bootham Crescent, we lost the replay 5-0 at Upton Park, maybe not too unsurprisingly when you consider The Hammers had Michael Carrick and Joe Cole in their line up.
Iíve allowed myself a bit of latitude on defining London. A London postcode (Watford and AFC Wimbledon are out), a zone 1 -5 tube station (Dagenham & Redbridge are in) being the rule of thumb.
That makes 19 London grounds weíre played at.
Roll on, first trips to Arsenalís Emirates, The Olympic Stadium, Spurs' new stadium and of course AFC Wimbledonís return to Wimbledon. A little further down the line Brentford and Chelsea.