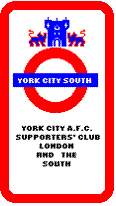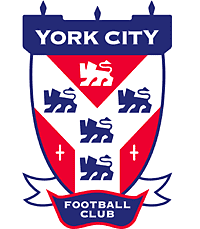 City History
Pat Lally
Pat Lally was one of the first City players to make a big impression on me. Being born in Paddington (and the kudos that gave him in the eyes of a young train spotter obsessed with all things Western Region) was a good start. Signing from Millwall, even in those days, a club with a reputation was a bonus.
He readily slotted onto our midfield as we returned to Division 3 in 1971. His powerful runs from the number 4 midfield shirt made him a star to many.
He only spent 2 seasons at York, in both we avoided relegation on goal difference.
The other thing I always remember about Pat, are his arms. Whereas most people carry arms closely to their bodies, Patís always seemed to be held slightly out, in the same way that Subbuteo players are manufactured.
In the summer of 1973, he left City for Swansea for a fee of about £6,000. I remember it well, it might have been the very same day that Dave Bedford smashed the 10,000 metres world record. My heart sank. As a star of our team, I was saddened but still went strawberry picking the next day.
However, shrewd operator that he was, Tom Johnston already had his replacement. Another curly haired number 4, Ian Holmes, assumed the mantle. He proved to be a key component of the side that took us up to Division 2 a season later.
After leaving City, he spent several further years around they lower echelons of The Football League, never recapturing his City heights, before drifting out of the game. Never to be heard of again.
However, after all these years, it transpires heís still in football, working for The PFA and based in the north, in their education department. In 2006, he was quoted pleading for City not to scrap the youth team.