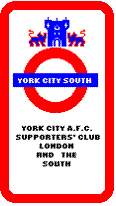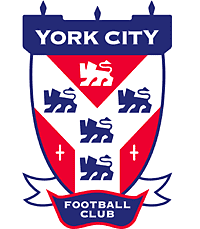 York City's Keepers: Long Serving Keepers
Once in goal, City have had a number of keepers who've stayed there for many years, proving difficult to dislodge, a testament to their ability, ongoing form and fitness
| | | | | | | |
| --- | --- | --- | --- | --- | --- | --- |
| | Keeper | | Played | W | D | L |
| 1 | Forgan, Tommy | 1954-66 | 388 | 168 | 85 | 135 |
| 2 | Ingham, Michael | 2003, 2008-16 | 279 | 100 | 96 | 83 |
| 3 | Crawford, Graeme | 1971-80 | 252 | 78 | 71 | 103 |
| 4 | Kiely, Dean | 1990-96 | 215 | 83 | 61 | 71 |
| 5 | Marples, Chris | 1988-93 | 138 | 42 | 44 | 52 |
| 6 | Fettis, Alan | 2000-03 | 125 | 41 | 34 | 50 |
| 7 | Jones, Roger | 1982-85 | 122 | 65 | 29 | 28 |
| 8 | Wharton, Norman | 1936-39 | 117 | 43 | 28 | 46 |
| 9 | Evans, Tommy | 2006-08 | 83 | 38 | 21 | 24 |
| 10 | Thompson, Des | 1950-53 | 80 | 31 | 25 | 24 |
| 11 | Blackburn, Eddie | 1980-82 | 76 | 23 | 14 | 39 |
| 12 | Fawcett, Des | 1932-34 | 74 | 27 | 13 | 34 |
| 13 | Granger, Mick | 1954-62 | 71 | 24 | 21 | 26 |
| 14= | Brown, G | 1977-80 | 69 | 21 | 17 | 31 |
| 14= | Leaning, A | 1985-87 | 69 | 22 | 20 | 27 |
City's first ever keeper, John Farmery made 67 league appearances in 2 seasons. Local born, Des Fawcett broke the record by making 74 appearances between 1932 and 1934. It was Norman Wharton, signed in 1936 who was the first City keeper to play over 100 games for City. He starred in the 1938 FA Cup run and was sold to Leeds in the summer of 1939 after having made 117 appearances in 3 seasons for City.
We had to wait until December 1956 for our next centurion. It was Tommy Forgan. He had already featured in one FA Cup run, he was to feature in another and in City's first 2 promotion seasons, the only keeper to do so, as he finally reached 388 league appearances for City, a record that stands for a City keeper to this day. Indeed, only Barry Jackson, Andy McMillan and Chris Topping have played more games for City.
Forgan spent 12 seasons at York, for most of that time, Mick Granger was his deputy and spent 10 seasons with City. When National Service commitments permitted, he made 71 appearances for the club.
After Forgan and Granger, a succession of goalkeepers came and, generally, went fairly quickly. It wasn't until 1971 when Graeme Crawford joined on a free transfer that City had another keeper who was to leave a lasting impression. He made 252 appearances for City in 2 spells with the club over the next 9 years.
In the first 6 decades of City's existence, only 3 keepers made more than 100 appearances for the club. In the next decade, another 3 achieved that mark.
First was veteran Roger Jones. He made 122 appearances in 3 seasons as City's fortunes turned for the better. Next was Chris Marples with 138 appearances in 4 seasons. Of City's goalkeeping centurions, since Division 4 replaced the regionalised Division 3, Marples is the only one to have failed to gain promotion with City. His successor in goal was Dean Kiely who also achieved the feat.
Rather surprisingly, given the churn of players on modern day contracts and City's general lack of success over the past 15 years, Michael Ingham has climbed to number 2 in the list of City keeper appearances, Alan Fettis entered at number 6 whilst Tommy Evans has made the Top 10 with just 2 seasons' service.