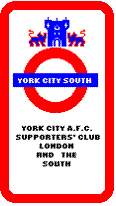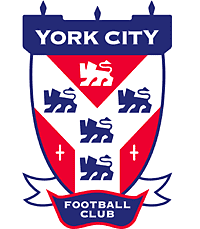 Outlining a history of music in York (and beyond). Turn it up loud.
You might be surprised to learn just how many top bands have played York, in many long lost (and unusual) venues. Probably the biggest name ever to play York University was Paul McCartney when he turned up, unannouned, on 10th February 1972 and asked if his new band, Wings, could play an unannounced gig
More than happy to receive any updates, corrections etc. on the York section, please email webmaster any corrections, updates, personal recollections or anything else. A lot of what comes below are personal recollections and enhanced by friends and internet (although some enhancements must be taken with a pinch of salt). A lot more has been forgotten, probably being considered inconsequential at the time. Who'd have thought Pink Floyd would make it big after playing New Earswick. Personally, I recall seeing Andy "Sten" Stennet down his pint and play an amazing short set on the piano one evening in The Spotted Cow on Barbican Road shortly before his band Freeez had their 1981 breakthrough top 10 single, "Southern Freeez". You won't find it documented anywhere else but it happened.
POPULAR MUSIC IN YORK
YORK
June 30, 2018. A sell out 42,000 crowd see Paloma Faith at the first 2018 race day Knavesmire gig. Read more. Tom Jones (July 27) and Boyzone (July 28) set to follow. Unfortunately, "atrocious weather conditions" forced Sir Tom Jones to cancel his show in York. Despite a week in which the singer cancelled gigs elsewhere through illness, the show was all set to go ahead as part of York Racecourse's Music Showcase Weekend following the evening's racing. Heavy rain, lightning and even hailstones the size of golfballs meant the Welsh singer was unable to reach the venue safely from his London home as the storms blocked the route of both helicopters and fixed wing aircraft between his London home and Yorkshire. Although racing went ahead, visitors to the racecourse's Ebor Suite reported huge leaks inside the building over diners and racegoers.
April 26, 2018. UK Subs at the Victoria Vaults, a venue will with a burgeoning reputation for putting on live music, both local and national bands, often from the punk genre. Ten Pole Tudor, playing his country and western inspired set was there on July 20 and The UK Subs back on December 4. The Subs being one of a number of Pop Club bands, 999, The Chords and The Killermeters included to play the venue in 2018, no doubt thanks to Pop Club regular Dave Sollitt's inspired booking policy. Who's on soon at The Victoria Vaults.
February 16, 2018. Paul Carrack is due at The Barbican. Other acts at The Barbican in 2018 include Joan Baez (March 13), Kim Wilde (April 15), Lisa Stansfield (April 19), Don McLean (April 30), The Waterboys (May 6), Marti Pellow, ex Wet Wet Wet (May 21), Peppa Pig (June 27/28), Paul Weller (August 23), Level 42 + The Blow Monkeys (October 15), Robert Cray Band (October 26), Joanna Lumley (October 28) and Katie Melia (December 12). Already announced for 2019 are Paul Carrack (26/January/19) and Joan Baez (03/March/19).
November 17-18 2017. Shed Seven with their first new album in 16 years launch their nationwide "Instant Pleasures" tour with 2 sold out nights at Fibbers. Read more. Fibbers, since August 2014, has been located at 3–5 Toft Green, York, YO1 6JT, its original Stonebow venue being part of the Stonebow redevelopment. Who's on soon at Fibbers.
November 3, 2017. Midge Ure (with Band Electronica) plus The Christians and Altered Images are due at The Grand Opera House.
October 31, 2017. John Mayall due at The Grand Opera House. He's one of a number of acts at GOH this winter, including Joe Brown, "Just Joe" without his bruvvers.
Autumn 2017. A number of bands are due at The Barbican in the autumn, including Texas (21/Sept), Showaddywaddy (13/Oct), London soul singer Michael Kiwanuka (20/Oct), Doobie Brother (31/Oct), Jools Holland (03/Nov), ABC (with Kid Creole & the Coconuts supporting, 09/Nov), ABC (11/Nov), Bananarama (16/Nov) and OMD (18/Nov). Alongside them are a number of tribute bands and comedians. Alison Moyet (21/Nov) was also announced.
23 September, 2017. The Shires headline Yorfest (2 stages and 24 bands) on the Knavesmire. Support included Badly Drawn Boy, Fickle Friends, Cattle & Cane and dub / reggae / folk / rock fusion band Dreadzone. On the second stage, the acts included Apollo Junction; 5K; The Tunnels; Adelphi; Hellbound Hearts; Tom Jane; Ginger Tom and Minster Conspiracy. Meanwhile there were plenty of laughs in Jason Manford's Comedy Club held in a marquee. Some reports suggested the event was poorly attended.
13 August, 2017. 3 members of The Osmonds visit Acomb. Read more.
29 July, 2017. York racecourse continues its annual after race gigs with Jesse Glynne (Friday July 28 after the evening meeting) and All Saints a day later after the afternoon races.
July 9, 2017. Inaugural York Proms scheduled for the Museum Gardens.
July 1, 2017. York racecourse's one day meeting finishes with an Olly Murs gig. Hope he doesn't frighten the horses.
June 21, 2017. Status Quo's acoustic tour reaches The Barbican.
May 18, 2017. Shakin' Stevens at The Barbican, 38 years after his last York appearance (see below).
May 16, 2017. Imelda May at The Barbican.  She explores blues, soul, gospel, folk, rock, sensitive acoustica, cinematic drama and explosive balladry. (Sounds like a night not to be missed – not - Ed).
May 5, 2017. Al Stewart plays The University, 30+ years since he first played the venue.
April 7, 2017. Paul Weller plays The Barbican. The Modfather Returns sees Weller perform ahead of his new album's release in the spring on Parlophone Records. Read gig review. Its almost 40 years since his York debut (see below) and tickets are 40 times more expensive than that night.
March 26, 2017. Marc Almond is due to at The Barbican on Sunday, March 26 next year as part of his Hits and Pieces 60th celebration tour.  The night will see him perform number one singles Tainted Love, which spent a record 43 consecutive weeks in the US singles charts and Something's Gotten Hold Of My Heart, which Almond recorded with Gene Pitney.
February 28, 2017. Ricky Gervais plays the first of 2 consecutive nights at The Barbican as part of his world tour.
January 24, 2017. Billy Bragg and Joe Henry play The Grand Opera House showcasing their American railroad songs. Just be thankful you didn't see their earlier London gig when Chas N Dave were special surprise guests.
December 17, 2016. Sema 4 return. Sole surviving member, Jeff Hardaker, reforms the band as a 4 piece, playing The Crescent Community Centre (behind the Odeon) with a mix of all the old classics plus new stuff. The supported Huddersfield's The Killermeters, a band they played with back in the 70s. 2 weeks earlier, Sema 4 payed their comeback gig in Leeds.
November 1, 2016. 37 years after their York gig is postponed due to the abrupt closure of The Pop Club, The Specials make York and a gig at The Barbican.
October 27, 2016. Dr Hook, 70s chart toppers, at The Grand Opera House.
October 6, 2016. The Buzzcocks make a sell out return to York Fibbers. Read More.
September 24, 2016. The Knavesmire hosts its 2nd Yorfest. The Lightning Seeds headline with support from The Rifles, The Slow Readers Club and The Glass Caves and more.
July 2016. York racecourse continues its annual after race gigs with Kaiser Chiefs (Friday July 22 after the evening meeting) and The Corrs a day later after the afternoon races.
May 31, 2016. Adam Ant at The Barbican.
November 14, 2015. Go West & Nik Kershaw supported by T'Pau (with YCS member, Dave Hattee on drums) at The Grand Opera House.
September 26, 2015. The Knavesmire hosts a new one day festival, Yorfest which bills itself as "a Yorkshire Festival, with Yorkshire bands for Yorkshire people". All participants and suppliers are Yorkshire based. The Pigeon Detectives headline with support from Sunshine Underground, Alvarez King, The Sherlocks, Apollo Junction, Stop Drop Robot, Bang Bang Romeo, Van Der Neer, Billie Martin, The Black Lagoons, Other Peoples Lives and Alan Lewis.
July 4, 2014. On the eve of the Tour de France, starting in Leeds a day later, Monks Cross (Huntington Stadium) hosts a "Grand Departy", featuring a host of musical talent, from Russell Watson and former Westlife star Kian Egan to X Factor's Union J and Rough Copy plus local singer songwriter Alistair Griffin, as well as vocal harmony group The Overtones and 80s hit makers such as Brother Beyond and Altered Images.
May 4, 2014. YO1 Also, in recent years, the racecourse has followed in the recent trend of courses staging their own concerts, usually after racing, headliners have included McFly, Blondie and Gary Numan. 2014 headliners were The Beach Boys and Wet Wet Wet. A year later, on 24 July 2015, 36,000 saw Tom Jones play after the evening race meeting, a record for a Knavesmire concert, close to the number who would watch a top class day's racing at the course.
May 5, 2013. YO1 in its 2nd year moves to The Knavesmire.
October 27-28, 2012. Echo And The Bunnymen headline the 8th Pocktoberfest, 28 years after their first York festival headline.
May 10, 2012. The Osmonds play York. Read more.
June 4, 2011. Adam Ant returns to York to play The Duchess. He's back there on October 7, 2010 and returns to Crayke to play The Forest Of Galtres Festival on August 26, 2012.
July 23/24, 2010. York racecourse hosts Madness after racing on Friday evening and Olly Murs after Saturday's afternoon's race meeting. It is 3 years since Madness played Dalby Forest and around 40 years since Madness headlined Bridlington Spa. Its Olly Murs' York debut.
October 27, 2007. Bill Nelson's fans' convention comes to the Park Inn Hotel. Now living in York, his annual convention is hosted in the Yorkshire area.
February 2, 2007. Lenny Henry at The Grand Opera House. Bet he wasn't as funny as when in York in the 1970s.
April 4, 1995. Adam Ant does a PA at Track Records in Coppergate.
1992 and onwards. Fibbers opens. It soon became a regular haunt (along with its sister venue in Leeds). A few years later, The Duchess opened just above it. In recent years, across the city, York has seen the likes of Angelic Upstarts, Breathe, Plan B, Apocolips, Benson, The Fall, Surge (supported by Coldplay), The Libertines, Frank Turner, Babyshambles, Yeti, Glamour Of The Kill, Huge, OSC, Carter USM, Spear Of Destiny, Big Country, Bad Manners, Sham 69, Ginger Wildheart, Thin Lizzy (2012), Diamond Head, Ed Sheeran and Deaf School (November 2015, 39 years after their York debut) play. Celebrating over 50 years of popular live music, even today, the new band at the bottom of the bill can be tomorrow's stadium filler.
Meanwhile, across the city, the likes of The Fulford Arms keep the spirit of music alive, early 2016 going into overdrive hosting Bowie nights whilst offering a small intimate venue for nationally know bands like 999 to play.
Later. Other big venues. Beyond the Barbican, both The Theatre Royal and Grand Opera House have staged live music. At The Theatre, they have included Cleo Laine, Fairport Convention (1973), Jimmy Nail, Marty Wilde, Genesis (1972), Suzi Quattro and The Young Ones (Rik Mayall and co at the height of their TV series of the same name). The GOH has hosted Bryan Adams, Joe Brown, Richard Thompson and Difford / Tilbrook amongst a varied bill. Pocklington's Pockfest became an annual event. Echo And The Bunnymen headlined the 8th one, whilst Poppleton also hosts an annual musical event (Ralph McTell, Fairport Convention, The Barron Knights and Steve Gibbons being amongst the acts who have appeared).
1989. An auditorium was built at the York Barbican Centre in 1989 and heralded a surge of bigger, named bands visiting York on national tours. Local favourites, Shed 7 played several times. Others to have appeared there include Chuck Berry (14th November 1992 and 2nd March 1995), D-Ream, The Damned, Bryan Ferry (about 2004 with Mickey Green & Chris Spedding in his band and 14th November 2013), Roxy Music (25th October 2002), Jools Holland (several times), James (2nd December 1993, supported by Radiohead), Ray Davies / The Kinks, The Levellers (approx. 2002), Linda Gail Lewis (sister of Jerry Lee Lewis, 2nd & 3rd March 2001), Little Angels , Magnum, The Prodigy (October 29th 1994), Pulp (21st November 2001), Showaddywaddy (November 2012), Status Quo (4 times, 2000/1/2/3), Suede (supported by Geneva), Supergrass and Thunder.
Incidentally, Quo returned to York in 2005 to play a private gig for Nestle, maintaining a long tradition of named acts being invited to play at the factory, although somewhat different to the likes of Tom O'Connor who once played there for a long serving employees' function.
May 7-9, 1985.
The Clash - UK busking (acoustic) tour. First night outside The Minster, drinking in The York Arms. I remember the crowd being told to move on by the cops at about 9pm as nothing was going to happen. 30 minutes later, from Petergate, the Clash appear, pied piper fashion, followed by numerous fans, and played about 4 songs (about the norm for the tour) outside York Minster's west entrance. Afterwards, it was all back to The York Arms, the band happily chatting and drinking with fans until closing time.
I seem to recall they were very reluctant to talk to any official media.
Then 3 more gigs, Wednesday evening in St John's Car Park (for many a year, the broken white railing separating the car park from the NHS portakabins was a legacy of the gig, collapsing under the weight of numbers trying to get a better view, rather than any pre-meditated acts of violence and destruction.
Time may have muddled the order (but not the next 2 venues / dates), Wednesday / Thursday lunch times in St Sampson's Square and King's Square. Kings Square being memorable for Joe singing to the black cat statue on top of the Newitts building. Highlights included, "I Fought The Law", "Straight To Hell", chatting freely with the band and "White Riot".
After their Thursday lunchtime gig, the band left York, heading north to Newcastle, continuing to Glasgow and then heading back south via the west coast. Pity about their next LP.
York Clash recollections, more York Clash recollections, and youtube for various footage later on the tour including Newcastle PS Check the web for many more references.
September 22, 1984. York's first serious attempt at an outdoor festival. Echo And The Bunnymen headlined on The Knavesmire. Support came from Spear Of Destiny, The Chameleons and Spear Of Destiny amongst others. The Redskins are named on the bill, although I don't recall seeing them play, having got there late after City's afternoon game. Read The Promoter's Recollections, Read A Fan's Recollections (Bike Trouble) and Read A Fan's Recollections (Car Trouble)
1982 (About). The Fall. I finally got The Fall when I saw them for a third time in a uni college gig.
Timeless. York University. Has always featured live music (and comedy). The colleges more up and coming acts. I saw a then unknown Lenny Henry do college shows there in 2 successive late 1970s autumn tours. On one, as he walked on stage, he told the audience to take 2 steps back and sit on the floor. We all sat on the floor throughout his act.
To a much lesser extent The College Of Ripon & St Johns also hosted some live music. At CR&SJ, I saw Doctors Of Madness. 1977 saw Penetration play there. Several years earlier, Status Quo played the same venue twice (1971 & 2), as well as York University a few weeks before their 1972 SJ date. Both venues often restricted college gigs to students only and were not advertised outside the campus. Indeed, my fav band, Deaf School, played uni college gigs in both 1976 and 1977, I knew nothing about either until 2007.
At the uni, the Central Hall occasionally hosted larger acts, including Man, Poco, Sparks, Squeeze and The Boomtown Rats. The Rats appeared in February 1985 (pre Live Aid). To wake the audience up, Geldof, using his usual vocabulary urged the crowd to get up and dance in the aisles, much to the chagrin of the bouncers. Afterwards, it was reported the venue had incurred structural damage and pop concerts were banned from York Uni Central Hall.
More bands to have played York Uni To that uni gig list, and off the top of my head, I'd add, A Flock Of Seagulls, Arrows, Au Pairs, Be Bop Deluxe (supporting Steve Harley & Cockney Rebel), The Belle Stars (21/10/1982, Derwent College), The Cure (8th November 1980), Deaf School (1976 & 77 college gigs, see their web site), Electric Light Orchestra (15th February 1975), Hawkwind (twice in 1972), Killing Joke, BB King (27th October 1972), The Human League (Central Hall, 3rd December 1980), King Crimson, Led Zeppelin, Moody Blues, Pilot (who supported Sparks (2nd November 1974) and were number one just 3 months later), Slade, The Stranglers (2 college gigs on 5th November 1976 and 10th March 1977), Sonny Terry & Brownie McGhee at Central Hall (American bluesmen, around 1974), Squeeze supported by Otway & Barrett (27/5/82), Ten Years After (1973),The Alarm, The Cure, The Fall (3 college shows in late 70s / early 80s), The Kinks (24th June 1970, when eyewitnesses suggest the Davies brothers were drunk on Newcastle Brown and fought each other), The Members (who changed their song "At The Chelsea Nightclub" to "At The Wentworth Nightclub" for the night, no prizes for guessing which college hosted it), The Sensational Alex Harvey Band (approx 1973), The Sisters Of Mercy, Supertramp, U2 (who played, 2 if not 3 times before they found fame and fortune, I can date one as early 1981), Vinegar Joe (with Elkie Brookes on lead vocals) and 10CC (27th April 1974). Far more bands will have played the uni, but given how it operated, many more gigs will have had no publicity outside the campus.
As well as The Belle Stars, Girlschool, another all girl band played York around the same time.
Nick W recalls, " Hi, Just read your history of music in York. I was at the University there in the late seventies. Just would like to add to your collection. I saw The Gang of Four, Mekons, Passions, Black Slate, Delta 5 and Steel Pulse all at Vanbrugh in 78 - 79. Saw The Spitfire Boys and Members in Wentworth. Rezillos in Alcuin, The Skids in Central Hall in 1980 Freshers week. It was Cabaret Voltaire with Joy Division at the Revolution in December 1978. I saw Cabaret Voltaire another night there when Sheffield bands were being show cased along with De Tian and a third band I can't remember. I also saw Toyah and John Cooper Clarke there. There was also a Folk Festival in Derwent in the summer of my first year - 1978. It lasted a whole weekend and the Chieftains headlined it. The JCR, I believe, took a caning as they didn't sell many tickets. Lastly the Barge on the Ouse is mentioned but not Best Friends. They more or less had a residency there, again if I remember rightly. The late seventies was a magical time to be in York and I thoroughly enjoyed my time there. I had a couple of friends who both read music at York who played in Best Friends and I roadied once for them on a Sunday lunchtime to a place in Leeds. The Skids gig more or less marked the end of my time there as I left York for London a few weeks later having graduated that summer. I lived in a flat in Bishophill on Priory street. The founder of the Redskins lived next door although he was a schoolboy in mod gear then. His old man had the music shop at the bottom of the Shambles. He came round one night late on asked me to turn the music down. It was the dub version of the XTC's Go+ album that was making the whole house hum. I still have a single of Sema 4. I think I saw them one time at the university but it may have been in town. Another local band I saw was the Plooks (if I've spelt that right) who were a load of hard boys from Tang Hall. Again in town but can't remember where. Another place I remember was Red Rhino Records on Goodramgate. I think they opened in my first year. Bought all the singles I own from there. The owner gave me a Crisis single, which I'd heard John Peel play on his late night show a few days before, for picking up his delivery from the Red Star parcel office at the station one Saturday. Very fond memories. All the best. Loved the site.
1980s. Post Pop Club, the 80s consisted of various irregular venues, including The Arts Centre (Micklegate), Bay Horse (Goodramgate), INL Club, The Winning Post and many others. None ever became established as regular venues. In the latter 80s, Pete Thompson (Red Rhino) organised a number of gigs, including The Wedding Present, Pop Will Eat Itself, Primal Scream, Red Lorry Yellow Lorry, Ted Chippington, Marc Riley & The Creepers, Goodbye Mr Mackenzie & Yeah Yeah Noh, mainly bands with Red Rhino connections. As a one off, he topped his wedding day evening celebrations with a gig featuring Goodbye Mr Mackenzie & Yeah Yeah Noh at The Rowing Club on banks of The Ouse. The 71 Club, aka Roxys (and other names on Micklegate) occasionally featured live bands, often Ziggy Stardust (from Leeds) in the 1970s. On Stonegate, the 1912 (if I remember its name right) nightclub occasionally featured PAs, Soft Cell were often spotted in there before they became famous. I also recall a local band, Walwyn, playing a gig at Bootham Crescent's social club in support of The Shipton Street Roof Appeal in the late 80s. Check out a post Cyanide Bob De Vries fronting DV And The Clients at The Winning Post in 1988.
Late 70s / Early 80s. Both The Assembly Rooms and De Grey Rooms hosted occasional punk bands, including The Mekons (10th November 1978), The Cure (12th December 1978) and Echo And The Bunnymen at The De Grey Rooms, a Bank Holiday Monday in 1979 as a late booking when headliner Wayne County was arrested and unable to fulfil his engagement. This followed a tradition of sporadic gigs at the venues dating back to the 1960s when The Alan Bown Set played The Assembly Rooms.
Late Spring (June?) 1979. The Cramps. I might be wrong about the exact date, but otherwise a night to remember. Terrific set from The Cramps. They'd brought their own support act, the venue had also arranged a third band. The Cramps wouldn't let the venue's support act play, they were The Invaders from Doncaster, a band in a similar vein to the Cramps, who'd headlined a few weeks earlier and had made a good impression. The Invaders stood near the front of the mosh pit hurling mild insults at The Cramps, Lux Interior and Poison Ivy responded in kind and blow kisses back. Al Riggs, guitarist with Delta 5, was there and remembers being very impressed with Brian Gregory's ability to roll a lighted cigarette from one corner of his mouth to the other and keep playing. A now old ex Yorkie pal, but then too young to go to the gig, remembers The Cramps on Coney Street in a coffee bar looking spectacular. Just hanging around town waiting for the gig to start. 1979 York had never seen anything like it. Some sources suggest The Police were the support on this tour, they certainly weren't the support in York (although they did headline The Pop Club in autumn 1978). Ed's note: Last time I looked, this gig didn't appear in The Cramps gigography. However, I was there, it definitely happened, no one could ever forget seeing The Cramps.
December 29, 1978. Pop Club Christmas Party. Cyanide & Sema 4, great gig, great bands. RIP Bob, Jock & Steve.
December 22, 1978. Joy Division at The Revolution (earlier Hypnotique, later Casanovas; Lady Peckitts Yard). A good night. For many years, I told everyone I saw the Human League supporting them that night, I suspect it was in reality someone else from Sheffield, like Cabaret Voltaire (Ed, yes it was the Cabs)>. Whilst The Pop Club was a weekly gig, Revolution tended to host bands virtually every night of the week (late night, with bands on stage after the 11pm normal pub closing time of the era) and ran for about a year at around the same time as The Pop Club, attracting national bands, particularly from the across the north.
December 4, 1978. UK Subs (Pop Club). New band, small crowd, set over in 20 minutes, each song faster than the last. Set repeated for encore. Second encore was a third rendition of their set. By the end, guitar and bass players were both playing on top of their amp stacks and the stage was crammed full of the audience. Being a late booking as an unknown band, it was in reality a very sparse audience, probably fewer than other gigs at the time. However when the Subs returned less than 2 months later the place was packed.
November 15 (?), 1978. 2 gigs in an evening. Ultravox at The Pop Club and then a quick bike ride across town to see John Cooper Clarke at The Revolution. PS Had 16th in my mind, but that was a Thursday and the gig was a Wednesday, so suspect not the 16th, but definitely in November. Maybe the 8th.
September 1978. Cyanide open The Pop Club. Held in the social club at the old rugby league Clarence Street ground, between Wigginton Road and Haxby Road, the entrance was on Haxby Road by the side of the bowls green, it held about 500 people. For 10 months, weekly, it hosted well known bands. Its booking policy meant many bands made their debut TOTP appearance very shortly after appearing at The Pop Club, bands such as The Police, The Tourists and The Skids, whilst others such as The Undertones and The Lurkers fulfilled their contractual gig obligation after cancelling their original date to make their TOTP debuts. A friend recalls, "we got to the 'gig' only to find what looked like a scout hut with a note on the door telling us they (The Undertones) weren't playing. So we went home." It closed in July 1979 after fighting after the Adam And The Ants gig. Special AKA had been booked to play a week later. Various sources suggest it continued until the autumn. It did not. Gigs in York became much less frequent, often necessitating trips to Leeds to see the bigger names. See the Pop Club gig list at the bottom of this page.
After the tense atmosphere of the smaller Munster Bar and Grob And Ducat, for 10 months, The Pop Club provided a stage for many of the best up and coming punk / new wave bands. For me, the UK Subs, the original Adam And The Ants, SLF and The Cramps stand out. See below for a fuller list of bands who played The Pop Club.
Not to be outdone, York City hosted a one off rock n roll concert at Bootham Crescent in September 1979, Shakin' Stevens was on the bill along with Joe Brown and the Bruvvers, Wayne Fontana and the Mindbenders, Jimmy James and Billy J Dakota and the Dakotas. Neighbours' complaints meant it was not repeated. Inside the ground's social club, very few bands have played, although a local band, Walwyn, played at the end of the 1980s.
Across the city, at the end of the 1970s, heavy metal still held sway. York University hosted UFO (20 January 1979) and Gillan / Marseille (8 February 1979) whilst St Johns College hosted Samson (7 November 1979), although Dire Straits played York Uni (10 November 1978), but I suspect I had no hesitation in giving them a miss in favour of The Mekons that night.
Late 70s. Various venues put on early punk gigs, amongst the earliest regular venues were The Grob And Ducat (Rougier St (later McMillans)) and The Munster Bar (in the basement of The White Swan on Piccadilly, Patrik Fitzgerald headlined once) and closely followed by The Barge (a barge moored on the western bank of The Ouse just south of Skeldergate Bridge, with gigs below stairs in the window less hull, so it had no fresh air and was invariably very sweaty with condensation running down the walls), The De Grey Rooms (I saw Echo & The Bunnymen there one 1979 May Bank Holiday (with a human on drums), a very late replacement for Wayne / Jayne County who had been detained by the boys in blue), The Assembly Rooms, The Revolution Club (Lady Peckitts Yard) and The Forge Inn, on the A64, well on the way to Tadcaster, near the Aagrah Indian restaurant. It hosted The UK Subs (once, if not twice) and The Rezillos, but being out of town, it was short lived. Suffering a similar fate was Jaspers / Melodys golf range and country club on Wiggington Road, a series of weekly gigs in the wake of The Pop Club was short lived, although they did feature Orange Juice and The Soft Boys. In their time, The Revolution, Munster Bar, Grob & The Barge hosted most gigs most nights of the week, mainly local bands, but also bringing in several nationally known bands, the other venues were more one off venues. They provided a regular stage for York bands such as Cyanide, Sema 4 and The Jermz plus many visiting bands from Leeds (e.g. The Mekons, Delta 5, Gang Of Four and Girls At Our Best). Other York punk bands of the time included The Shove (their "Nutters Of York" being popular with The York Nomad Society and maybe another EP track, "Raise The Roof" gave a glimpse of things to come) and Xpress. Both released an EP, check out youtube, whilst as late as 2003. More Xpress played Fibbers and ThePress remembers The Barge a venue that dates back to at least the early 1960s and saw several barges play host to a variety of entertainment.
Earlier 70s. The City Council attempted to spread its cultural net with a council backed one day outdoor pop festivals held in The Museum Gardens. In 1971 Hawkwind headlined (with support), presumably a part of York's 1900th anniversary celebrations. AR recalls, "I was there, they appeared just as it was getting dark, as they built the music up to a crescendo at the beginning - all of a sudden the female singer, Stacia, dressed in a cape suddenly opened it to reveal that she was totally starkers. How could you forget that?". Researching this page, I noted Stacia's 42-28-39 assets were regularly discussed in Penthouse and other similar magazines of the time.
Later the event was aligned to The York Mystery Plays. In July 1973, Roxy Music, with 2 Top 10 singles already behind them, headlined. AR's sister vividly recalls Bryan Ferry, resplendent in white suit, entering the darkened stage and described the evening as "amazing". Saxophonist, Andy Mackay recalls, "There was a degree of plotting going on. Even now, I don't know exactly how much. Bryan, without telling anyone, invited Eddie Jobson to come and watch. That was Eno's last performance with us. It all seemed slightly underhand. Eno had been my friend before I met Bryan, and I was concerned about what might happen if he left. I considered leaving as well. I was going to join Mott The Hoople". Overzealous Eno fans began shouting over Ferry's singing, which prompted Eno to leave the stage in an attempt to diffuse the situation. Ferry refused to confront Eno about the incident and, eventually, Eno decided to leave the group. "I was pissed off at the subterfuge and wanted Bryan to actually say it to my face," said Eno, "But he didn't. So eventually I just said, 'OK f– it, I'm leaving.'" The band would officially announce his departure in Melody Maker on July 21, 1973. In 1976 Procol Harem headlined (Pat Travers Band and Manfred Mann's Earth Band supporting) and in 1980 The Photos headlined (Holly And The Italiansand Any Trouble supporting).
Across town, early punk / mod stirrings were to be seen and heard in the back room of several pubs. The Jam (Cyanide, York's first punk band supporting) appeared at The Cat's Whiskers (Fishergate / Fulford Road, Rialto / Mecca Ball Room / Bingo Hall / Wrestling / Snooker (depending on your age)) on June 27, 1977. A week earlier (June 21), Cyanide had supported (Jayne County and) The Electric Chairs at the same venue as it sought to be the first York venue to bring "named" bands of the punk era to York. It was a changing of the guard as Mud had appeared at the venue a little earlier. On 3rd August 1977, Siouxsie And The Banshees, supported by local bands Cyanide and The Jermz, played The De Grey Rooms. The De Grey Rooms and nearby Assembly Rooms, hosted several punk gigs in the late 70s.
Cat's Whiskers saw action under different guises, including Tiffany's, Heartbeat and Hotshots. Mud are reported to have played there in 1974 and The Sweet also visited. Read More. Across the city, at around the same time, Brummels (Middlethorpe Hall, 1972-9) and the King's Manor Cellar (it once hosted American blues singer T-Bone Walker) were other noted nightclubs / gig venues.
In 1988, as part of The Mystery Plays festival season, York hosted The Zap Tent, pitched near to Clifford's Tower. Performers included Rory Bremner, Roger McGough and Pete McCarthy, Fascinating Aida, Julian Clary with Fanny the Wonderdog in his Joan Collins Fan Club' show, Mike Harding, Billy Bragg and Tom Robinson.
October 20, 1975. Tangerine Dream play York Minster, see youtube for a full gig recording.
November 74. My first proper gig. Sparks (high in the charts at the time), supported by Pilot (number one within 3 months) at York University.
Various. School hops, the names Robin Trower (1972) and Hawkwind (slightly earlier, probably 1971, smoe date it as 22/12/70) stand out at Nunthorpe, I don't remember a thing about the music, not because of anything consumed, again, just before my time. However, David Slack, a class mate of Bob de Vries, Dave "Jock" Marsden and Dave Sollitt recalls Hawkwind, even if his stand out memory is Hawkwind's naked drummer and the effect on the Mill Mount girls. Apparently Cochise were booked as the main band but by the time of the gig, Hawkwind were the better known and headlined. Across York, Genesis played the Queen Anne's school dance in 1970 and Archbishop Holgate's had Atomic Rooster in the same year.
Late 60s / Early 70s. By the early Seventies, Roy Hughes was DJ at Hypnotique in Lady Peckitts Yard in central York. A small, smoky venue with a capacity of about 200 people. He recalls, "Live bands appeared on Thursdays, including, one memorable Thursday, Robert Knight. Knight had a couple of records in the charts at the time and had been at the Top Of The Pops studio the night before to record. He was playing Hypnotique the following night, when TOTP was screened. The whole audience, Knight included, watched him perform on TOTP. Then he mounted the Hypnotique stage and started playing live". Other bands to have played The Hypnotique include Thin Lizzy (24th June 1971), Uriah Heep, Wishbone Ash, Jethro Tull, Fortunes, Black Abbotts, Steve Cassidy and Angel Pavement.
1960s.
Before my time, Procol Harum (at the time, number one in the charts), The Move and Pink Floyd at New Earswick's Folk Hall and its regular Tuesday ("Bop") night gigs. At the end of the 60s, I remember hearing stories of how one of my teachers would look into his pupil's eyes every Wednesday morning for signs of those who'd been indulging in drugs at the gig the night before. Later the venue also staged a regular Saturday gig (known as the "Tin Chicken Club").
Roy Hughes, the venue's DJ recalls, "The hall was essentially no different then than today. There was no licensed bar, no disco lighting - the hall's main lights weren't even switched off. But there was still a great atmosphere which came from the crowd. There were often more than 500 people coming on a Tuesday night, there was no trouble. People were just happy. That was The Bop" Later, in 1966, the Tin Chicken Club".
When the Floyd appeared, Roy recalls, "They were still in their early, Syd Barrett days. Barrett was intense and "very intelligent", but otherwise ordinary seeming. The band, who were still way pre-Dark Side Of The Moon, had big hair and psychedelic clothing, and were already honing the kind of stage show that was later to make them so huge. They had oil projectors which they used to project a kaleidoscope of colours on the Folk Hall ceiling. The hall was completely bathed in colour".
Other bands to appear at the Folk Hall included Mandrake featuring a young Robert Palmer and various York bands including Gideon's Few, The Machine (the Langley brothers Stuart Chris Martin and Sid Locker) and Ian And The Shifters.
Read Roy's full story
Stewart Langley recalls, "could I point out "The Machine" did play the Tin Chicken gig as support for "Procol Harum", the year Whiter Shade of Pale was at number one in the charts. My brother Martyn will in no way be offended but he never appeared in the band, just myself, guitar and brother Chris on Hammond Organ. The reference to the late wonderful Sid Locker was also sketchy as the drummer on that occasion was Mike "Candy" Chandler. A full house as you would expect after Harum eventually turned up extremely late, having had great difficulty finding the venue. And no bar or pub to boot! Ed - That's New Earswick. Many other memories from those very different days, perhaps your readers will also remember "The Enterprise Club" Walmgate, affectionately known as Guppy's. The York Assembly Room Gigs, particularly local band "Roll Movement" and regular touring band "The Alan Bown Set" Happy days. PS. Almost forgot The cellar gigs at Kings Manor!" Regards Stuart Langley
The Roll Movement was made up of Pete Shaw, John Cartwright, Dave Williams and Cliff Wade, disbanded in 1968 after a brief but successful career which saw them support acts including Ike & Tina Turner, and Cream. They released one single - a double A-side of Just One Thing and I'm On My Own. The band played many local venues, including Kings Manor in York (their first ever gig), the Assembly Rooms, Boulevard at Colton on the A64 and The Rialto in York. Further afield, they played across the country, including the London Palladium, where they came second in a national Melody Maker competition. Lead singer, Cliff Wade was offered a job replacing Steve Winwood in the Spencer Davis Group, but he turned it down out of loyalty to the band. After Roll Movement disbanded, he moved to London and was involved with some of the big 1970s pyschedelic bands and is believed to be still involved in the music business living in London. Sadly, Pete Shaw passed away a few years ago. Rumour has it that John Cartwright lives in Hull and Dave Williams became an art teacher. In York, the band frequented the Zarf club in Stonegate which regularly hosted live music in the 1960s. Rod Stewart played there with The Steam Packet (Brian Auger and Julie Driscoll) with Rod playing the harmonica and singing a few songs. Previously known as The Mandrake, many will remember it as The Old World. For more Roll Movement info, email Jean Batty or listen to Roll Movement
1950s and 1960s. Well before my time, the 1950s and 1960s saw the birth of popular music. In the days of 2 TV channels and 2 radio stations (today's closest equivalents being Radio 2 and Radio 4), live music was the main source of hearing the new teenage music of the day.
In York, The Rialto (Fishergate) was one of the main venues. Big bands and jazz bands of the 50s gave way to The Merseysound. It hosted big bands led by Count Basey and Buddy Rich and a little later many other singers and variety acts (e.g. The Rolling Stones (26th February 1964), Morecambe & Wise, Cliff Richards / The Shadows, Roy Orbison, Matt Munro, Des O'Connor, Shirley Bassey, Chris Montez, The Merseybeats, Cilla Black, Gerry And The Pacemakers, Helen Shapiro, Freddie and the Dreamers (1963), Jerry Lee Lewis (8th May 1963 and 25th March 1964), Joe Brown, The Springfields, Freddie Starr, Tony Meehan, Kenny Lynch, Johnny Dankworth, The Kinks, The Spencer Davis Group and The Crazy World Of Arthur Brown.
The Steampacket, featuring a very young Rod Stewart also played York in 1965.
Read more Rialto
The Beatles, in 1963, their break through year, when they had 4 chart topping singles, played the venue 4 times (February 27, March 13, May 29 and November 27). It wasn't until their last visit they were top of the bill. Irish comedian Dave Allen was MC on their first visit, whilst on their second visit, John Lennon was absent due to illness.
More recollections from the York Beatles Appreciation Society
A feature of the era was the package tours, often 6 or more acts on one bill. Tours often lasted 2 or more months, playing 2 shows a night, 6 nights a week, in that era, plenty of time for an unknown at the start of the tour to be catapulted to headliners at the end of the tour as their records soared up the all important charts. The 1964 Stones' gig being a Robert Stigwood package tour featuring also Eden Kane, Mike Berry, Mike Sarne, Billie Davies and Jet Harris.
The Railway Institute also hosted live music, including The Who and The Move. DJs John Peel and Jimmy Savile were also regular visitors.
The Who In York
Surprisingly the working men's clubs appear to have rarely to indulge in the new music, possibly due to their membership policy. Exceptions include Freddie And The Dreamers at the Post Office club (Marygate) in 1968 and a series of new wave events at the INL (Walmgate) in the late 1980s, including a couple of visits from Marc Riley And The Creepers.
David Bowie as Davy Jones And The Lower Third played The Boulevard in "Dringhouses" (in June 1965 as per Lookatstubs - incidentally an excellent site for band research, it has a full gigography for hundreds of bands) and in Tadcaster a week later. On the day of his death, YorkPress recalled an interview with one of his late aunts and poster, "born n bread" recalled, "I was DJ at The Boulevard nightclub and I also did the lighting and introduced the groups. I remember Davy Jones and the Lower Third, I think it was 1965. The Boulevard was not in Dringhouses, it was at the side of the A64 dual carriageway at Bilborough Top, the site is now a Premier Inn (Ed - postcode YO23 3PP). It was owned by entrepreneur Ken Doughty who brought some great groups up from London and other places. The Kinks and Lulu & the Luvvers were among them. David Jones and the Lower Third were not very good when they did our gig, but he certainly went on to better things". Back to Stuart Langley, "I remember 'The Boulevard' very well indeed and the many artist who played there, too many to list, but memorable ones included Rod Stewart singing back up vocals for Long John Baldry, alongside Julie Driscoll later with The Brian Auger Trinity. Jimmy James and the Vagabonds and Gino Washington ( Ram Jam Band ) playing on the flat roof one bank holiday weekend!! The venue had the 50s appearance of a roadside American diner and attracted huge audiences".
Read more 60s York music
AFTER YORK
Note. Saw many a gig in London between 1989 and 1995, however, the memories seem more blurred than those from York in the 70s. The Subterranean under the A40 was a popular hang out (before it went dance orientated), (seeing a blind man merrily tapping his white stick at) Television, A House, The House Of Love, James and Edward Barton stick out. However, I've forgotten far too many memorable gigs I saw. In 2014, chatting to a friend I'd not seen for over 20 years in The Borderline, he reminded me of when we saw Robert Lloyd And The New Four Seasons in the venue 20 plus years previous. I had absolutely no recollection of the gig despite having bought several of their records at the time and becoming a firm fan of The Nightingales since. Who should walk up to us, but Robert Lloyd, my friend regaled Robert of the earlier show, it was as clear in Robert's mind for the lavish support Virgin, his record label at the time, provided on the night as they sought to promote the group as the next big thing. Me, I still don't remember a thing.
2013/4. 40th anniversary tours of Deaf School (2013) and Dutch band, The Nits (2014), a 3 piece, The Nits are somewhere between The Beatles and XTC with roots in Golden Earring and Gruppo Sportivo.
November 2013. The Saints at The Borderline. Disappointing.
2007 - 2011. Aussie rock. Powderfinger and others, each a good night. What always struck me was that large venues were always full and there were as many women as men there, which you'd never see for an English guitar / rock band. Hoodoo Gurus, when are you coming to blighty?
September 10 / 11, 2009. Deaf School's 35th anniversary celebrations start with London gigs at Camden's Dublin Castle and Islington's Garage.
September 3, 2009. Spizz's 30th Anniversary celebration gig at London's 100 Club. The man of many fossil fuel persona celebrates 30 years in music.
October 14, 2008. Ted Chippington, man with a cold, returns to London, supported by Dazzler Nightingale and Matt Ex-Nightingale. Better than ever. The Fall never sounded this good.
September 14 2007.
"There are only 2 groups that matter to come out of Liverpool, The Beatles and Deaf School" – Paul Du Noyer.
Think Roxy Music, Madness, Debbie Harry, Manhattan Transfer(?), & Robert Wyatt's Shipbuilding.
It was probably the oldest gig crowd I've been in, I swore I saw a few pensioners. Down the front was a rotund Spizz, at the back the French parents and entourage of the support act.
Deaf School ambled on stage through the audience.
Enrico Cadillac Jnr, fulfilled a 30 year ambition of looking like a 50 year old spiv.
Bette wore a demure business style trouser suit (although she could have still fitted into her 1970s red leather dress).
I had to look closely to confirm it was Ian Ritchie, not his son, on sax. The years hadn't been so kind to Eric Shark, but nothing would stop him from being there.
Although over 30 years old, the music was still as essential as ever, albeit a little rusty in places. The set, drawn largely from the first 2 LPs, was over far too quickly.
The front 3 took turns in the spotlight, Enrico has lost none of his stage presence since he first stepped on stage many years ago.
Hanger, standing in the background, brought the gig to a halt when his glasses flew off midway through his guitar solo and 4 band members took to hands and knees to retrieve them from the stage floor.
Ian Ritchie's sax was as infectious as ever despite his time on Roger Walters' world tour.
TBBM, a 20 something who'd been given the 1st Deaf School LP only a few months previous, left as enthused as those who'd seen DS in the 70s & 80s.
Highlights – throughout. Lowlights? – the thought I might never ever see them live again.
Live again September 2009 in London & Liverpool and still going strong in 2016.
April 1, 2007. The Fall / Ted Chippington / European rock band with KK (?) moniker at the last night of The Hammersmith Palais. The Fall's act was later released as a live LP, if the support had a KK moniker, then they were following in a Fall tradition as a similarly named KK Icelandic band supported them in York about 25 years earlier.
February 2 / 3, 2007. Ted Chippington returns to London after so many years. The second night, hosted by Stewart Lee, being a fundraiser for his long awaited 4 CD box set, possibly still available from Big Print. A largely twenty something audience guffawed their way a procession of comedians including Simon Munnery's caretaker, Josie Long, Phil Jupitus, Simon Amstell, Alan Parker and more. They couldn't differentiate Robert Lloyd from Ted Chippington and seemed totally bemused when Ted did his act at the end.
1995. The Ramones farewell London concert and Sex Pistols first reunion in Hammersmith. Rotten danced like your Dad at your 18th birthday party and even then, I wouldn't like to meet the other 3 down a dark alleyway. Meanwhile, The Ramones got faster with age and perfected the stripping off of leather jackets mid song.
Early 90s. Recall seeing Pavement at ULU, mid set, the madcap drummer started making toast for the audience.
1991/2. The Cocteau Twins (Utrecht). Never my cup of tea, but as I was in Holland and so were they, I went along. Being tall and standing at a gig in England, I can easily see over heads in front of me and across to the stage. However, I felt like a midget in Holland, everyone seemed about 4 inches taller, even the girls were blocking my view. Also saw Roddy Frame and / or Aztec Camera in Amsterdam's Paradiso. Has he ever written a bad song?
July 31 1989. Night before becoming a house (flat) owner saw James supported by Edward Barton at London's Marquee. Madman Barton used a carrot as plectrum.
York Pop Club - Gig Guide
The Pop Club, organised by Supermusic who were fronted by Dave Leeper and Mal Hare (apologies if I've mixed up their names) were the men behind The Pop Club. At the same time they were Cyanide's management company. operated between September 1978 and July 1979, weekly, usually on a Wednesday night.
I was there most nights and so whilst the following is put together from memory, I don't think its too far out. All the bands played as stated, but there may be some minor inaccuracies on the dates. Whilst reasonable care has been taken compiling the information, the ravages of time on memory may mean some inaccuracies. Some gaps may be as a result of not being there and not seeing the band, I'm more likely to have forgotten gigs from when I wasn't there.
When researching, I noted some glaring inaccuracies, such as Pop Club dates 3 months after the venue closed and even dates they were supposed to have happened that didn't. For example, The UK Subs own web site lists them as having played The Pop Club 5 times, I'm absolutely sure they only actually played twice, but probably played York at last 5 times in total (venues like Revolution and The Forge Inn came later). I can only assume, artefacts such as tour posters, contracts or similar, were used to populate web sites many year after the event. However, the rise of message boards means that anyone can write anything, including the guy who saw The Sex Pistols at the Oval Ball!
September 6, 1978. Cyanide Opening night, no support, could have been Sept 13 or 20
September 13 ? The Lurkers ?
HS recalls, "I remember this not just because it was one of the first Pop Club gigs but also because it was the week before I went to Lancaster University. I was a bit worried I wouldn't find anyone there with the same musical taste but on the first night I met a guy, from London, at the bar who had also seen The Lurkers. The first Lurkers show was very much Fulham Fallout (brilliant) whereas the second was around the time of God's Lonely Men being released."

Fallout was released in June 1978 and GLM in April 1979. I saw The Lurkers at The Pop Club in January 1979 and always thought it was the first time they played, but HS has vivid memories to place a September gig.

PS After Cyanide, the dates of the other 3 September gigs are a little hazy.
September 20 Eater It could have been a week earlier
September 27 Chelsea
October 4 Wire
October 11 ?
October 18 ?
October 25 ? The Undertones were due to headline but withdraw due to their TOTP debut, they fulfilled their Pop Club obligation a few months later.
November 1 999
November 8 Ultravox They definitely played in November, exact date tbc, but the same night as John Cooper Clarke played The Revolution
November 15 Penetration. Set list was Future Daze, Life's a Gamble, Lovers of Outrage, VIP, Vision, Too Many Friends, Nostalgia, Movement, Never, Stone Heroes, Free Money, Silent Community, Don't Dictate, Silent Community and Firing Squad.
November 22 ?
November 29 The Police
December 4 UK Subs Monday (not the usual Wednesday as they were a late replacement for The Lurkers who were recording TOTP on Wednesday). Quite a small turn out, most of the audience were on stage for most of the set, I recall the original set being quite short, but many songs were played 2 or 3 times during the multiple encores. PS Some reports state Adam And The Ants played on December 8, I'm sure they didn't, but made their Pop Club debut a month later
December 13 ?
December 20 ?
December 27 Cyanide / Sema 4 I suspect Sema 4 must have played the venue about a dozen times in total
January 3, 1979 Believed not held
January 10 ?
January 17 The Lurkers They definitely played in January (see Dec 4), exact date tbc
January 24 Adam And The Ants
January 31 UK Subs A much bigger turn out than a month earlier for what I believe was their last Pop Club gig, the band's web site states later York dates (28/03/79 (Pop Club, with The Skunks), 19/04/79 (Revolution), 11/07/79 (Pop Club, see below), 31/10/79 (Pop Club), 16/11/80 (Forge Inn) and 15/11/81 (TA Centre). They were popular in York, eventually recruiting Steve Roberts on drums.
February 7 ?
February 14 ?
February 21 Stiff Little Fingers / Robert Rental & The Normal / Essential Logic The Rough Trade tour to promote the 1st SLF LP. Beforehand, the queue snaked around the club and I heard the immortal words, "does the group wear suits" from the bloke (or girl) in front of me in the queue. For SLF, it was a memorable day, as it was the day their debut album, Imflammable Material made its chart entry.
February 28 ?
March 7 The Skids Supported by Sema 4 who played "The Skids Are Alright" as an encore.
March 12 The Pretenders
March 14 The Cure
March 21 ? The Fall ? According to some resources, although I have no recollection and I'm sure I would have if I'd been there. I saw them 3 times at York Uni colleges a little later
March 28 The Invaders The Doncaster band who played York several times during this era and who handed out free copies of their single on the door. I thoutht it was Best Thing I Ever Did / Much Closer Still, as its still in my singles collection, someone else thought it was Girls In Action. Not to be confused with any other band called The Invaders as I did for over 35 years until Suggs put me right.
April 4 ?
April 11 ?
April 18 The Members / Pinpoint No recollection of this one, but H remembers it (and a certain Arturo Bassick recalls it) and The Revolution offering free admission for their late night Toyah / Sema 4 gig afterwards
April 25 ?
May 2 ?
May 9 ?
May 14 The Dickies Date (a Monday) as per band website
May 23 ?
May 30 ? Suggest not held that day that week, but a day later.
May 31 The Undertones Support from The Chords and Lew Lewis Reformer.
June 6 ?
June 13 ?
June 20 ?
June 27 ?
July 4 ?
July 11 ? UK Subs ? Absolutely no memory of this one, having seen the Subs twice in the venue, I can't imagine why I would have missed it. H recalls, "Believe me the Subs and the fighting definitely happened on July 11. It wasn't a night you'd forget. I can pinpoint the timing as I was working at Rowntrees during the summer holidays and had to skip off a bit early but still missed most of the Subs set. I don't know what started it but it was a football thing ignited by Middlesbrough fans who took the stage towards the end of the set. The York crowd retreated to the far end of the bar. Between was a shower of glasses and skirmishes between idiots brandishing bottles and chairs."
July 18 ? Angelic Upstarts ? Again I've no memory, but H recalls an Upstarts gig being cancelled following trouble a week earlier.
July 25, 1979 Adam And The Ants The last night of The Pop Club (despite what you might read elsewhere) and Middlesbrough skinheads fighting after the gig.
August 1, 1979 Special AKA Cancelled after the troubles a week earlier.
Also Played The following bands also headlined, exact dates tbc
Oct / Nov 1978 Angelic Upstarts
Oct / Nov 1978 (Johnny Kidd and) The Pirates
Oct / Nov 1978 Doll By Doll An early Pop Club gig which convinced me if even I didn't know the band, I should go along, a great night. One of their dates around this time got voted gig of the year in the music press.
Oct / Nov 1978 Gloria Mundi As a support (to Doll By Doll or Punistment Of Luxury)
Oct / Nov 1978 Punishment Of Luxury
March / April 1979 The Tourists
Spring 1979 The Leighton Buzzards As "Palm Trees" was NME single of the week in their March 3, 1979 edition, suspect it was around then
June 1979 The Cramps See above
June 1979 The Yachts
1979 The Killermeters Played at least twice, I suspect one as Sema 4 support and then later as a headliner. A bill that was reprised in York on 17/12/2016. To my mind, despite several well known national mod bands, The Killermeters were the finest mod band to visit York
Date Unknown (believed to be spring 1979) Robyn Hitchcock And The Soft Boys (Sema 4 as support)
Note: Personally, I've no recollection of seeing either The Members or Patrik Fitzgerard play The Pop Club, but do remember seeing them play at Wentworth College (York University) and The Munster Bar respectively in that era. However, Arturo Bassick, leader of support band, Pinpoint, confirms The Members did play The Pop Club in April 1979.
Note: Other names on my list of who might have played are The Radio Stars, Secret Affair and Purple Hearts. There were several mod headliner nights (Sema 4 usually supporting), so very strongly suspect one of the 2 named mod bands also played.
Note: A few of the missing dates will be when Cyanide or Sema 4 headlined. Don't recall any other York bands playing the venue, either as headline or support.
Note: Bands had been booked for the autumn, after a summer break. However, given the trouble at The Adam And The Ants gig, the venue gaveback word to the promoter.
You Also Might Like ...
York nightspots
Setlist, gig dates and as its name suggests
Gig archives for many bands
Email webmaster with any corrections, updates, personal recollections or anything else.