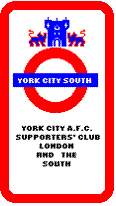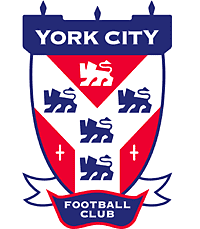 Southern Connections
General - Dot Brown
Space doesn't always permit a full article, but we never get less than the following in our home programme.
We are the southern based York City Supporters Club and welcome all new members.
We hold regular social evenings in Central London and have our own website and send out regular newsletters.
We also organise car shares and meeting points before matches. Membership is £10 for the season, so if you are based 'down south' then please come and join us.
Please check out our website [with thanks to Chris Forth] for more information.
Want to see your name in print? The branch is invited to write a short article in every City home programme. The more people who contribute, the more varied and better our page becomes. Email Dot, our programme page co-ordinator with your words. As always a photo helps, but isn't necessary. Most things City related go, so write now, write here.
Bootham Crescent
Main Programme Page