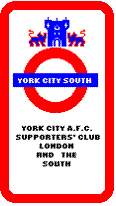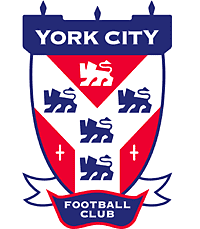 Southern Connections
Salisbury
09/Mar/2010 (Salisbury) - Dot Brown
We are the southern based Supporters Club and welcome new members. We hold regular social evenings in Central London, have our own website [with thanks to our webmaster Chris Forth] and send out regular newsletters. We also organise car shares and meeting points before matches. Membership is £10 for the season, so if you are based 'down south' then please come and join us.
We meet in the Old Doctor Butlers Head. Public House, [in one of the upstairs meeting rooms], 2 Mason's Avenue, Moorgate, London EC2V 5BT [Telephone 020 7606 3504]. Everyone welcome. Details of our next social evening to be announced soon!
Arthur Bottom's 80th Birthday We enjoyed an informal evening to celebrate Arthur Bottom's 80th birthday on 25 February in our regular meeting pub in Central London. The room was adorned with pictures of Arthur [with thanks to Graham Bradbury]; Chris Forth set a challenging "Arthur Bottom Quiz" won by Andy Naylor; a birthday card for Arthur was signed by all - and we enjoyed birthday cake [with candles no less] - a fun occasion with our best wishes to Arthur Bottom for his birthday.
Children with Leukaemia One of our members, James Ward, is running the London Marathon for Children with Leukaemia on 25 April and has setup his own website to help raise sponsorship for this most worthy of causes. If you would like to sponsor him, please check his website. Thank you.
Want to see your name in print? The branch is invited to write a short article in every City home programme. The more people who contribute, the more varied and better our page becomes. Email Dot, our programme page co-ordinator with your words. As always a photo helps, but isn't necessary. Most things City related go, so write now, write here.
Bootham Crescent
Main Programme Page