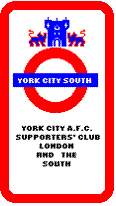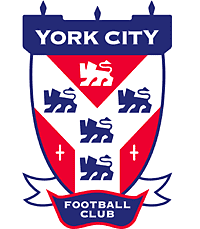 Southern Connections
Meeting The Management
07/Nov/2009 (Crewe) - Neil Rank
On the evening before the Crawley game a select few met with Martin Foyle, Andy Porter and Nick Bassett to discuss a variety of issues relating to our beloved football club.
Martin and Andy explained the issues they faced when first taking over at York City and how they had addressed them, how our progress in the FA Trophy had contributed to us avoiding relegation, explained their hopes and vision for the future and, more importantly, how they intend to restore our league status.
One of the biggest factors is finance with Martin and Andy explaining the difficulties of trying to compete with the likes of Oxford and Luton, where large attendances immediately give them a distinct advantage over all other Conference clubs. Nick Bassett also explained the impact of the Setanta collapse on the club's finances.
Typically we probed for information on players but to Martin and Andy's credit they steadfastly refused to discuss individuals except where it was positive.
We came away from the meeting feeling that we would really like to help these guys achieve their objective but as my Lottery and Premium Bond numbers did not come up this week alas they will have to wait a bit longer.
Nick hopes to arrange similar small forums in the future and I would strongly recommend that you go if you get the opportunity.
A big thanks to the club for hosting the event. Whatever individual supporters might think from the terraces, the professionalism and will to win of staff and players alike always shines through in such situations - Ed.
Our next Social Evening: AN EVENING WITH SOPHIE HICKS - Friday 20 November. SOPHIE HICKS, YCFC Communications and Community Director, will be our guest at our next social evening on Friday 20 November from 7.30 pm. This will be an informal event with an opportunity for a question and answer session with Sophie. We meet in the Old Doctor Butlers Head. Public House, [in one of the upstairs meeting rooms], 2 Mason's Avenue, Moorgate, London EC2V 5BT [Telephone 020 7606 3504]. Everyone welcome.
Want to see your name in print? The branch is invited to write a short article in every City home programme. The more people who contribute, the more varied and better our page becomes. Email Dot, our programme page co-ordinator with your words. As always a photo helps, but isn't necessary. Most things City related go, so write now, write here.
Kit Kat Crescent
Main Programme Page