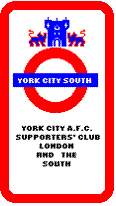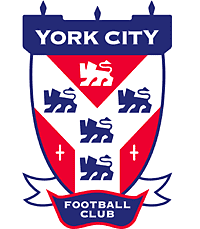 Southern Connections
new frontiers returns
17/Oct/2009 (Oxford) - Chris Forth
A big thanks to Nick Bassett who travelled to London to speak at our last social evening on 1st October. We presented Nick with a cheque to help with the costs of the Youth Team. Highlights of his talk can now be found on our website at Nick Bassett Speaks.
Our web master, Chris Forth, has made many updates to the site over the summer whilst suffering City withdrawals symptoms. There are a couple of really fascinating links to City's kit over the years and a database of former City players. Chris has also re-launched his New Frontiers fanzine as an e-fanzine on our site.
His latest issue is out today. It contains a look inside City's own Big Brother house, details of a possible City signing from Japan, looks at what 2 of our branch members were doing in the 1970s, Denis Smith and other City (and non City) related material, including The Beatles and Rugby League.
Its free to download.
PS. You might like to buy an extra lottery ticket or drink an extra pint in the social club in lieu of payment.
AN EVENING WITH SOPHIE HICKS - Friday 20 November. SOPHIE HICKS, YCFC Communications and Community Director, will be our guest at our next social evening on Friday 20 November from 7.30 pm. This will be an informal event with an opportunity for a question and answer session with Sophie. We meet in the Old Doctor Butlers Head. Public House, [in one of the upstairs meeting rooms], 2 Mason's Avenue, Moorgate, London EC2V 5BT [Telephone 020 7606 3504]. Everyone welcome.
Want to see your name in print? The branch is invited to write a short article in every City home programme. The more people who contribute, the more varied and better our page becomes. Email Dot, our programme page co-ordinator with your words. As always a photo helps, but isn't necessary. Most things City related go, so write now, write here.
Kit Kat Crescent
Main Programme Page