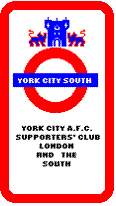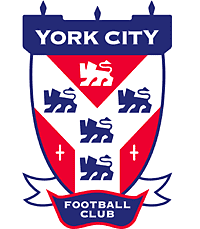 Southern Connections
Welcome Back
11/Aug/2009 (Rushden) - Alastair Smith, London and South Supporters Club, Chair
Welcome to the new season, our performance at Oxford suggested we've got the ability to finish much higher up the table this season.
As always, the new season heralds the time of membership renewal for York City South. Membership for 2009/10 season is £10, £5 for junior membership and £100 for life membership.
The bulk of your membership money will be used to support York City FC. York City South started fourteen years ago and in the intervening years we have donated funds towards the Reserves and the Youth team, sponsored matches and players. The more members we have, the more we can financially support York City FC.
Please visit our website (with thanks to Chris Forth the Webmaster) where you can discover the benefits of being a member of York City South and an application form. We are planning some social evenings during the season - and we look forward to hearing from you.
Want to see your name in print? The branch is invited to write a short article in every City home programme. The more people who contribute, the more varied and better our page becomes. Email Dot, our programme page co-ordinator with your words. As always a photo helps, but isn't necessary. Most things City related go, so write now, write here.
Kit Kat Crescent
Main Programme Page