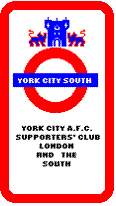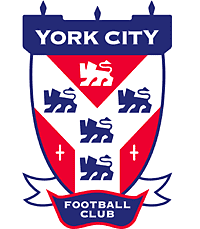 Southern Connections
Northwich Connections
11/Apr/2009 (Northwich) - Andy Naylor
Only a handful of people have seen all ten of the previous meetings between City and Vics. I am one of them.
But why? The connection started in 1979 when I had a girlfriend from Northwich who easily persuaded me to watch Vics beat Redditch United in their debut match in the Alliance Premier League, the original name of the Conference. Two days later we saw them go top by demolishing Bangor City 4-0.
Although Janice moved on to better things, including the dream job of producing the Football League and APL fixtures, and marriage to a future NVFC Company Secretary, we retained an interest in each otherís clubs. The occasional Vics matches I saw included their two FA Trophy finals at Wembley in 1983 and 1984. With the Championship side City had then it seemed inconceivable they would ever play Northwich in a league match, or beat them en route to their own FA Trophy final appearance.
Both clubs have had their share of financial and stadium issues over the years, though it may surprise many City fans to learn that Northwich have survived longer than any club at this level, dropping down for just one of the last 30 seasons. If they donít escape this time I sincerely hope City wonít be playing them next season (in the league!)
Easter challenge Ė can you name the 83 clubs that have appeared in the 30 years of the Conference? Which 6 clubs from the original 1979-80 season are in the BSP this season? Which 5 clubs have played at least 20 seasons in the Conference? Which 4 Football League clubs were promoted out of the Conference at the first attempt?
Want to see your name in print? The branch is invited to write a short article in every City home programme. The more people who contribute, the more varied and better our page becomes. Email Dot, our programme page co-ordinator with your words. As always a photo helps, but isn't necessary. Most things City related go, so write now, write here.
Kit Kat Crescent
Main Programme Page