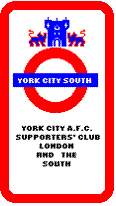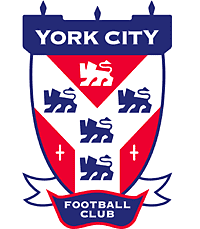 Southern Connections
York City Books
21/Feb/2009 (Havant (FAT4)) - Chris Forth
Drawing on his extensive City archives, Dave Batters has recently updated and re-issued his excellent book "York City. The Complete Record", a detailed and comprehensive history of York City Football Club since its formation in 1922 illustrated with plenty of pictures from the archives. Many other books also feature diverse mentions of City or City related incidents. Here is a selection - please read the full article
Football's most famous book with City connections is probably "Only A Game?" by Eamonn Dunphy, a former City player, giving an account of Millwall's season which starts with hopes of promotion to the top flight.
The earliest book I can recall with a City slant is Sam Bartram's autobiography. "Sam Bartam. The Story Of A Goalkeeping Legend", first published in 1956.
Keith Houchen, Neil Warnock and Steve Claridge's autobiographies include City stories. Keith is best remembered for his FA Cup winner against Arsenal.
Gary Beckett's "City Memoirs" features over 20 former City players in their own words recounting their time at Bootham Crescent. A myriad of images are presented - it's probably my all time favourite City book. I'm sure nearly every City supporter will find interviews with some of their all time City heroes from Jack Pinder to Tony Barrass and Paddy Atkinson.
I can't finish without naming my favourites, "City Memoirs" for a quick dip into City across the years and "Kicking Against The Wind" for the perennial struggles of Rochdale, including an unsavoury away day at Bootham Crescent.
Another fine read is Robin Friday's book, an account of the brief career of a lower division Rodney Marsh. For football humour from another era, try one of Fred Eyre's early books.
P.S. I almost forgot to mention "The York City Quiz Book" and its successor "The York City Quiz Book Volume 2", both excellent reads.
Want to see your name in print? The branch is invited to write a short article in every City home programme. The more people who contribute, the more varied and better our page becomes. Email Dot, our programme page co-ordinator with your words. As always a photo helps, but isn't necessary. Most things City related go, so write now, write here.
Kit Kat Crescent
Main Programme Page