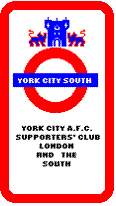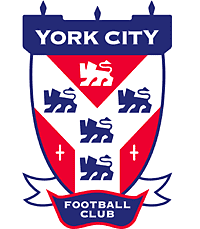 Southern Connections
At Home On New Year's Day - Truly A Rare Occasion
01/Jan/2009 (Burton) - Ray Goodearl
January 1st starts our 87th year of existence, but the fixture lists over that time have only brought ten previous matches at home on the first day of any New Year. Our first New Year's Day match was against Wath Athletic in the Midland League winning two nil. In 1938 we hosted Rochdale losing five nil; in 1949 a two all draw with Halifax; and twenty two years later in 1971, Bolton Wanderers were the visitors with a goalless draw.
A further twelve years lapsed before we were again at home in 1983 when we recorded our best start to a New Year with a five-two win over Darlington. Four years later we entertained the now mighty Middlesbrough humbling them three-one. The next year 1988, Chester were disposed of in a two nil victory; three years later in 1991 Blackpool took the points with a one nil victory; a year later in 1994, Port Vale were eclipsed by a single goal. Finally our last New Year's game resulted in a three-one defeat against Scunthorpe. Of the 10 matches played we won five, drew three, lost just two - not a bad sequence.
Let's hope today we can shake off our poor home record so far this season and commence this New Year's Day with a victory over our high flying opponents.
Want to see your name in print? The branch is invited to write a short article in every City home programme. The more people who contribute, the more varied and better our page becomes. Email Dot, our programme page co-ordinator with your words. As always a photo helps, but isn't necessary. Most things City related go, so write now, write here.
Kit Kat Crescent
Main Programme Page