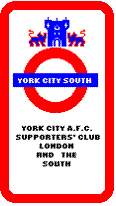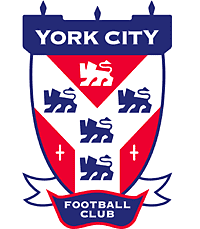 Southern Connections
Postponements
20/Dec/2008 (Ebbsfleet) - Andy Naylor
The bane of the long-distance fan's life struck again recently when I drove to Cheshire, supposedly to see City play at Northwich in the FA Trophy. The technology to prevent a wasted journey kicked in too late, so I added another match to my list of postponements.
At least this time, unlike all the others, I was able to go elsewhere by seeing Crewe earn their first league win for 3 months. It was good to see Clayton Donaldson contributing as a sub for the last 15 minutes. On that form Crewe will vacate bottom spot, if they can arrest their defensive generosity.
So what are the 'highlights' in my postponement collection? Up there would be the TWO wasted trips from London to York to see City host Blackpool (1999), on suspiciously dry nights. Then there were very late calls at Huddersfield (rain, 1995) and Wrexham (fog, 1984).
The spectacular winner, though, is the 918-mile drive from York for the match at Torquay (1981), via friends in Hampshire. Local radio broke the news at 7pm, saying "don't bother setting off for Plainmoor, it's fogbound". Sadly I'd already left home 28 hours earlier!
Want to see your name in print? The branch is invited to write a short article in every City home programme. The more people who contribute, the more varied and better our page becomes. Email Dot, our programme page co-ordinator with your words. As always a photo helps, but isn't necessary. Most things City related go, so write now, write here.
Kit Kat Crescent
Main Programme Page