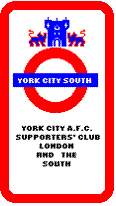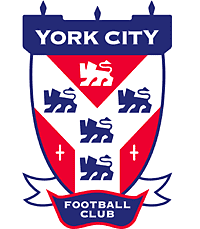 Southern Connections
Keeping Up To Date
06/Dec/2008 (Grays) - Ray Goodearl
If you think London must be first in line for most things, we at home have only just got 'Broadband' in the last couple of weeks. The 21st century has truly arrived in leafy Ealing, a western suburb of our fair city.
Brentford's Griffin Park is an E2 bus ride away, Wembley Stadium just a few stops on the 297 bus, Queens Park Rangers are four stops away on the Central Line, and Hanwell Town is a pleasant 15 minute walk through the local park.
Not travelling to Kit Kat Crescent for the Greys match, I could have gone to QPR, my son in law is a fan, but a stayed at home for my first full match commentary on Radio York via 'Broadband'.
I have missed all those years of Barry Parker, but he, bless him, was the support in the studio that afternoon. The classic was, 'we cheer our teams on through, a win, loss, or draw or what ever the result'.
Then after an embarrassing silence he managed to come up with classic and say 'I suppose you could have an abandonment'. A wonderful get out from our Barry. How lucky or unfortunate I have been that our suburb of this great metropolis of our capital city has only just got 'Broadband' to our little corner, and I have missed these wonderful witticisms and comments.
However, listening to the commentary 225 miles away does not replace being in the David Longhurst for the game.
Want to see your name in print? The branch is invited to write a short article in every City home programme. The more people who contribute, the more varied and better our page becomes. Email Dot, our programme page co-ordinator with your words. As always a photo helps, but isn't necessary. Most things City related go, so write now, write here.
Kit Kat Crescent
Main Programme Page