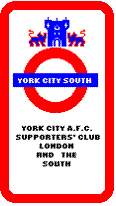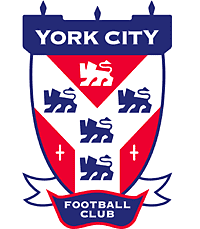 Southern Connections
Team Formations
23/Nov/2008 (Crawley) - Ray Goodearl
As our Manager continually wrestles with his format on the pitch, whether its 5-3-2 or 4-2-4 or 4-3-1-2 or 3-5-1-1 or 4-4-1-1 or when we are two nil down 3-3-4; sleepless nights must be lost, not only for Colin but managers all over the world. 'How shall I line the team up tomorrow?'
But turn the clock back 50 years, 30 years even and the accepted format was 2-3-5, two full backs one on the left and one on the right; a centre half between two half backs, left and right, and then a five man forward line consisting of a left wing, right wing, a centre forward and two inside forwards.
So simple for managers, scouts, teachers, coaches and players - all teams lined up the same way. The left wing never strayed far from his appointed position, the right back never 'overlapped' and the centre half hardly ever went over the half way line.
So simple and it worked for decades until the complete football team of Hungary came to the old Wembley Stadium and destroyed the England side made up of that old established format.
Now just before the referee blows for kick off, the pundits and fans are looking across the pitch to see what format their team is lining up.
Would any manager be brave enough to revert to the old format of 2-3-5? They might get thrashed, but then again they might win 10-0 - much better than a boring one all draw.
As the financial world enters a period which could be similar to the 30's, could the football world follow suit both in terms of money and the line ups on the pitch?
Want to see your name in print? The branch is invited to write a short article in every City home programme. The more people who contribute, the more varied and better our page becomes. Email Dot, our programme page co-ordinator with your words. As always a photo helps, but isn't necessary. Most things City related go, so write now, write here.
Kit Kat Crescent
Main Programme Page