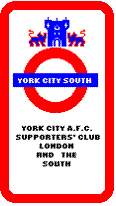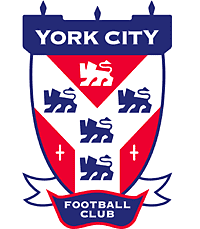 Southern Connections
Main Stand Memories
04/Nov/2008 (Mansfield (SS)) - Sally Illingworth
A few months ago I bought some raffle tickets - and won a prize of two tickets for a home game. So today I am attending the match as a VIP guest for the first time. I am looking forward to sampling York City FC'S hospitality - with thanks to the York Minstermen!
Another bonus will be to sit in the main stand again. This will bring back happy memories of my early days as a York City FC supporter introduced to the club by my father Frank Illingworth when the club was playing in the old Fourth Division. We used to sit in the stand cheering on the team and over the years watched Ted McDougal, Gerry Baker, Barry Jackson, Chris Topping and Paul Aimson - to name a few!!
I live in the Midlands now and so visits to York are usually arranged to co-incide with a home fixture. It is also a great opportunity to meet up with friends too - and we [Jude, Julie and Dot] will be out on the town tonight reminiscing about schooldays and hopefully celebrating a home win!
Want to see your name in print? The branch is invited to write a short article in every City home programme. The more people who contribute, the more varied and better our page becomes. Email Dot, our programme page co-ordinator with your words. As always a photo helps, but isn't necessary. Most things City related go, so write now, write here.
Kit Kat Crescent
Main Programme Page