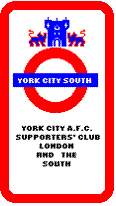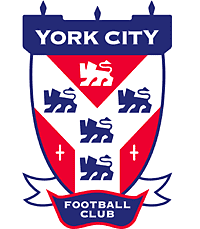 Southern Connections
Happy Hunting In The south East
25/Oct/2008 (Mansfield (FA Cup)) - Hyla Campbell
Over two months into the season, and a mixed start. Some notable highs, but also some lows.
How do we explain this bedevilling inconsistency, a feature of so many City teams of recent years? Perhaps, just perhaps, geography holds the key.
Consider this season, and please indulge me if your geographical division of the teams does not quite match mine: we have taken 14 points from a possible 24 in the northeast, only having played at home.
In the southwest it's been 1 from a possible 3, the northwest 1 from a possible 6, and then the Midlands: 0 from a possible 6 (not auguring well for Boxing Day).
But what of the southeast? 7 from a possible 9, averaging 2 goals scored a game and including a win at high-fliers Crawley and perhaps the most exciting game of the season so far at Stevenage.
As well as being a source of some satisfaction to us southern City fans, there is further good news for us all in this statistically insignificant sample: if the trend continues we should enjoy happy hunting at Grays, Ebbsfleet, Cambridge, Histon, Lewes and Eastbourne. Will geographical liberalism permit us to include Oxford in the southeast? Let's hope so.
Want to see your name in print? The branch is invited to write a short article in every City home programme. The more people who contribute, the more varied and better our page becomes. Email Dot, our programme page co-ordinator with your words. As always a photo helps, but isn't necessary. Most things City related go, so write now, write here.
Kit Kat Crescent
Main Programme Page