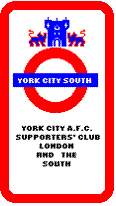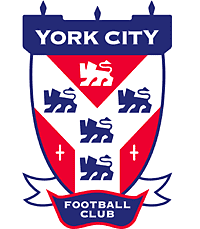 Southern Connections 2006/7
Welcome Back To KitKat Crescent
12/Aug/2006 (Exeter) - Alastair Smith
The majority of supporters attending a conference game today will be wondering what the next nine months holds for their team. I am sure that both Exeter and York Supporters are no different and will both he hoping to build on last seasonís finishing position just outside the play-offs. Whatever the outcome, I am sure that we are in for another roller coaster ride that will mangle our emotions again. However, spare a thought for the Crawley Town Supporters, at the time of writing their only thoughts are whether they will still have a club to support this season. Having been there ourselves, I am sure that all City supporters will have sympathy. Only time will tell, and I wonít be holding my breath, but I sincerely hope that Crawley Town find a solution and manage to compete this season.
Enjoy the game today, letís get behind Billy and the Boys and do all we can to help the team secure three valuable points.
York City Open Day - 16 July Thank you to every one who supported us on the day and bought a London Underground Station. The winning stations were (1) Finsbury Park; (2) Fulham Broadway; and (3) St John's Wood. Congratulations to Alex, Derek and Lyn.
NEXT Social Evening - Thursday 14 September. Come along to our next informal social evening on THURSDAY 14 SEPTEMBER 2006 from 7.45 pm - everyone welcome. We meet at THE OLD DOCTOR BUTLER'S HEAD [in the upstairs function room], 2 Masons Avenue, London EC2 5BT. The pub is situated in a narrow street which can be reached from either Basinghall Street or Coleman Street [close to the Guildhall]. Nearest tube stations are BANK [suggest use exit one] and ST PAULS [both on the Central Line]; or MOORGATE [on the Northern, Circle, Metropolitan and Hammersmith and City lines]. Some limited street parking available in Coleman Street [at Moorgate end]. Lots of real ales on offer! Pub telephone number 020 7606 3504. Everyone welcome. I would also like to thank all the staff [including the two Managers during this season - Michael and Amy] at the 'Old Doctor Butlers Head' for all their support and help with our regular social evenings. Thank you 'Old Doctor Butlers Head'.
More information? Please check our website or contact Alastair Smth our branch chairman on 01903 813557.
Kit Kat Crescent
Southern Connections