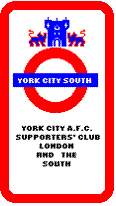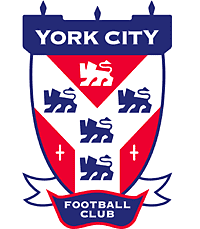 Southern Connections 2005/6

The Beautiful Game

12/Feb/2006 (Aldershot) - Alastair Smith

I received the above book written by David Conn for Christmas, and can heartily recommend it to all football supporters. David Conn is a highly respected journalist who investigates how football has failed, and who may be to blame. There is a whole chapter dedicated to York City and the way Douglas Craig sold the club, but there is a whole lot more that will keep any football fan riveted.
I had been told by a friend that he had read the chapter on City first and then gone on to read the whole book in the correct order, and I thought "how stupid". Christmas morning I couldn't resist looking to see which of the imaginative chapter titles was about York (Chapter 10 Together We Make a Home). I then thought I would just see how our chapter started, it describes Conn's visit to Bootham Crescent for the game against Hull City on 28 December 2002. Fatal mistake, I read the whole chapter with a lump in my throat as the chapter goes on to describe how we went from being a well run club to having Craig use Rule 34 for his own gain, Batchelor come in and make things worse, to the Trust being formed and saving the club from extinction, and then losing our league status that season. Now who was stupid !! Conn didn't just write a factual piece about what happened at City, he examined Rule 34 and what it was there for, he tried to get the FA to explain the thinking behind it, he spoke to both Craig and Batchelor, and members of the new Trust Board, and ordinary City fans. Conn had written a number of pieces in 'The Independent' about City as events were unfolding, highlighting what was happening and how the FA were not interested, and he put these to good use in his book. However, there are many more interesting chapters, including the formation of the Premier League, Hillsborough, the Bradford fire, Arsenal's relocation to Ashburton Grove, and success stories at Crewe and Charlton. Look out for a mention of "Charlton" fan David Butlin, a friend of mine who opened their new stand, he is actually an Arsenal supporter who could not get tickets for Highbury but purchased a half season ticket for Charlton's new stand as Arsenal and some of the other big teams were still to play there that season. He was drawn out of a hat, given a five year season ticket and got to officially open the stand, a real football fan (who never did tell Charlton that he didn't actually support them !!). Dave can also be seen at City games in the South as I drag him along unless he has a really good excuse. If you haven't already read the book £7.99 will be money well spent.

Come along to our next planned social evening on Thursday March 9 from 7.45 pm - please check our website for details. We meet at The Old Doctor Butler's Head [in the upstairs function room], 2 Masons Avenue, London EC2 5BT. The pub is situated in a narrow street which can be reached from either Basinghall Street or Coleman Street [close to the Guildhall]. Nearest tube stations are BANK [suggest use exit one] and ST PAULS [both on the Central Line]; or MOORGATE [on the Northern, Circle, Metropolitan and Hammersmith and City lines]. Some limited street parking available in Coleman Street [at Moorgate end]. Lots of real ales on offer! Pub telephone number 020 7606 3504. Everyone welcome.

More information? Please check our website or contact Alastair Smth our branch chairman or telephone him on 01903 813557 for more information.

Kit Kat Crescent Southern Connections