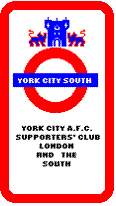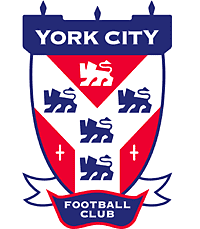 Southern Connections 2005/6
Ardley United v Milton United
08/Nov/2005 (Burton) - Richard Skilbeck
Over the course of the past few seasons, many a journey up North to watch City has commenced with a communal meeting point at Ardley, just North of Oxford. So, it was with curiosity that Ray and myself took the decision to delve deep into the realms of the non-league pyramid by attending the Ardley United versus Milton United fixture in the Hellenic Premier Division on Tuesday 18th October.
What a treat! Having paid £4 to a club stalwart on the gate, it was with intrigue that we took our positions in the small stand by the half way line. A sometimes pensive and occasionally disinterested crowd of 26 (plus 2 dogs who I imagined did not have to pay £4) settled into what promised to be a mid table goal feast.
A glance through the programme (free upon entry) suggested that some of the Ardley players have high hopes for this season. When asked for their personal targets, Chris Johnson (Midfield) said he would like to finish in the top half of the table, win a cup and qualify for Europe! Tom Green (also part of an overloaded midfield) said he is looking for a place in Sven's World Cup Squad. Also according to the programme, Matt Tarry's hobbies and interests outside of football include boozing and clubbing, but not on a Friday.
So having set the scene, the game kicked off at a surprisingly sprightly pace with Ardley kicking down the substantial hill. There was commitment in abundance, lots of movement, the occasional decent touch and pass, and lots of lost balls in back gardens, woodland and undergrowth.
No score at half time. A cup of tea provided an opportunity to find out about the recent refurbishment of the ground. Part funded by a grant and a local business, the Club won the Non-League ground improvement award for 2004/05. They appear to be a progressive club.
Onto the second half and surely goals would come. Alas, no. More perspiration, many tiring legs, some dodgy tackling and a couple of yellow cards were all that could be said for a game of few chances. Ardley had the only clear cut opportunity, however, Milton defended well, and it was clear from the reaction of their bench that they were happy with a point on their travels. The game was played in a good spirit with plenty of audible banter from player's, supporter's and management alike.
The Officials did their best to keep up with the game, although one supporter commented that it would be nice if the Referee could operate outside of the centre circle at some stage in the game. Overall, the evening was good fun and I can now park my car at Ardley knowing that I have done my bit for the local team this season.
Christmas social evening - Thursday 8 December 2005 Please come along to our 'Christmas' social evening on Thursday 8 December from 7.45 pm. We meet at Old Doctor Butler's Head [in the upstairs function room], 2 Masons Avenue, London EC2 5BT. The pub is situated in a narrow street which can be reached from either Basinghall Street or Coleman Street [close to the Guildhall]. Nearest tube stations are BANK [suggest use exit one] and ST PAULS [both on the Central Line]; or MOORGATE [on the Northern, Circle, Metropolitan and Hammersmith and City lines]. Some limited street parking available in Coleman Street [at Moorgate end]. Lots of real ales on offer! Pub telephone number 020 7606 3504. Everyone welcome.
More information Please check our website for more information.
Bootham Crescent
Southern Connections