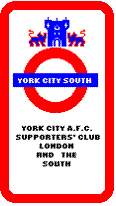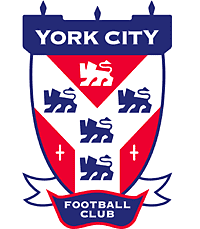 Southern Connections 2005/6

First Steps To The New Wembley Stadium

05/Nov/2005 (Grays) - Dot Brown
400 years ago today, 5 November 1605, a certain York lad was found preparing gunpowder by soldiers searching Parliament. And the next day he was taken to the Tower of London for questioning. Well we donít want out lads going to the Tower but we do hope they will be one step nearer London after the match today - Wembley to be precise. Come on the lads - letís see some explosive power on the pitch!
The new Wembley Stadium is taking shape over West London. The Wembley arch at 133 metre high is spectacular and will have a dramatic effect on the London skyline. On a clear day the arch will be seen from Canary Wharf about 13 miles away. Earlier in the year the arch was illuminated in honour of the visiting International Olympic Committee evaluation committee who played a crucial role in deciding whether London would be fit to host the 2012 Olympics.
Once completed there will be seats in the Stadium for 90,000 fans including 160 corporate boxes being built for an estimated £760 million, Have a look at the official site of the national stadium with news, the new design, webcam, virtual tour, photographs, downloads, Club Wembley seats, and contacts at Wembley Stadium
With any major construction project there is lots of interest in its progress and whether it will complete as planned or need to go into extra time. The project has not been without its problems - if you believe everything in the press!
The official opening is still set for May 2006 for the date of the FA Cup Final. FIFAís executive committee ratified a proposal that all domestic matches be completed by 14 May in preparation for the World Cup starting in Germany on 9 June. However, they have given two exemptions including one for the FA Cup to be held on 20 May. All we need now is for a good cup run - and the new Stadium to play in!
Next social evening - Tuesday 8 November. For fans not able to get to the match - please come along and join us for our next social evening on Tuesday 8 November from 7.30 pm where we have arranged to watch our match on SKY TV. We meet at The Old Doctor Butler's Head [in the upstairs function room], 2 Masons Avenue, London EC2 5BT. The pub is situated in a narrow street which can be reached from either Basinghall Street or Coleman Street [close to the Guildhall]. Nearest tube stations are BANK [suggest use exit one] and ST PAULS [both on the Central Line]; or MOORGATE [on the Northern, Circle, Metropolitan and Hammersmith and City lines]. Some limited street parking available in Coleman Street [at Moorgate end]. Lots of real ales on offer! Pub telephone number 020 7606 3504.
More information Please check our website or contact Alastair Smth our branch chairman or telephone him on 01903 813557 for more information.
Kit Kat Crescent
Southern Connections