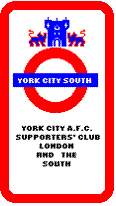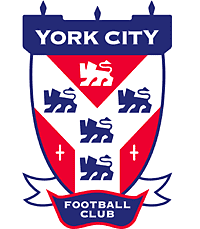 Southern Connections 2005/6
APFSCIL
20/Sep/2005 (Dagenham) - Shy Boy
THE ASSOCIATION OF PROVINCIAL FOOTBALL SUPPORTERS' CLUBS IN LONDON [APFSCIL].
Football supporters' clubs have been in existence since the early 1900s (Watford's formation in 1911 being one of the earliest known) but it was not until the years following World War II that a new breed arose. Employment opportunities were bringing people to the South-East, whilst at the same time country-wide travel became easier as the rail and motorway networks developed. Unwilling to transfer their affection for their home-town teams, fans began to form exile groups. Many fans began finding themselves on the same train as other groups travelling to the same, or different games, and informal relationships developed.
The credit for deciding that these inconsistent contacts should become more formalised must go to Monica Hartland, then chairman of Stoke City Supporters South, who wrote to all the clubs of whose existence she knew inviting them to an inaugural meeting in February 1975. It was attended by representatives of Carlisle United, Derby County, Everton, Leeds United, Liverpool, Manchester City, Newcastle United, Stoke City and Wolverhampton Wanderers. Subjects discussed were travel, membership cards, publicity, fund raising and contact with other known groups.
We joined APFSCIL in the late nineties sometime after the formation of York City South in 1995. All divides of the football pyramid are now represented from Premier sides through the leagues down to ourselves and Exeter from the Conference and Barrow (where Darren Edmondson, Tom Cowans and Aaron Wilford now play) of the Conference North.
They meet every first Monday of the month not far from Euston Station and amongst topics this month were support for a Brighton & Hove Albion rally for resolving their ongoing new ground location outside the city which was to be held along the seafront on the first day of the Labour Party Conference. The decision for granting of permission is with John Prescott. Similar support in the past has been given to ourselves on the march in London with our petition to FA HQ. Wrexham and Cambridge have also received support in recent times.
Once the formal part of the meeting is over some lively banter takes over between old rivals. Port Vale, the newest members, and Stoke City were at each other with some light hearted comments on playing ability and achievements. A chance once a month to meet up with other fans a long long way from their home town clubs. More information at APFSCIL
Footnote: At the October meeting, City's rep and the club in general were given a hard time following the treatment one Exeter supporter in particular had received a few days previous. The Exeter rep started his spiel, "thuggery still exists in football, in York ....".
Bootham Crescent
Southern Connections