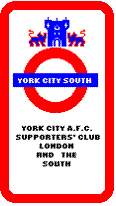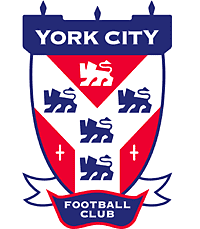 Southern Connections 2005/6
Where The H*** Was Forest Green?
17/Sep/2005 (Altrincham) - Mr No Name
Ah! But this time we didn't have to resort to Multimap, RAC or AA Guide. Josh and I knew our way, with a diversion around Minchinhampton (for the village fete) and we had to take evasive action to avoid numerous cattle which roam free across the fields and roads (little more than dirt tracks) approaching from Oxford and the A40.
This time, Martin was missing, (Enfield Town were in the FA Cup), Richard was at a stag do, Jez missed the train, and Dot was playing on a different Green, winning bowls trophies, so York City South were down on numbers attending the match. All the Smith family were there, with Simon from the South East Coast, Lawrence had come across from Barnstable and Ian had forsaken the rcicket.
But what a contrast from our last visit to the Green in February,( Billy McEwan's first match in charge) this time fourth from top rather than fourth from bottom, all the fans upbeat and full of confidence for another 3 points. Although wet, the pitch was not the quagmire it was last season, (the cattle had not been grazing on it recently). Another fine performance, at last we have a footballing side, the defence looked solid even with two changes due to injuries and the clean sheet was only spoilt by an unfortunate slip on the greasy surface which allowed Forest Green to get one back in the last minute, the midfield looks creative and the forwards menacing. Gone was the insecurity, the defensive panics, the limp attack of last season. Mr McEwan has assembled a bunch of players capable of getting us out of these village backwaters and back to the stadiums we can drive to blindfold, The Racecourse, Spotland, and Sincil Bank etc. Up the City!
Next social evening - Thursday 13 October 2005 Come along and join us from 7.45 pm at Old Doctor Butler's Head , 2 Masons Avenue, London EC2 5BT [in upstairs function room]. We plan to celebrate the anniversary of the 1995 victory against Manchester United!! Lots of real ales on offer! Pub telephone number 020 7606 3504. Nearest tube stations are BANK [suggest use exit one] and ST PAULS [both on the Central Line]; or MOORGATE [on the Northern, Circle, Metropolitan and Hammersmith and City lines].
This article appeared on the day that City beat Altrincham 5-0. If your article appears on the day that City next win 5-0 then you can expect a pleasant surprise. But, if we lose 5-0, then maybe expect a bunch of fives.
Want to see your name in print? The branch is invited to write a short article in every City home programme. The more people who contribute, the more varied and better our page will become. Email Dot, our programme page co-ordinator with your words. As always a photo helps, but isn't necessary. Most things City related go, so write now, write here.
Bootham Crescent
Southern Connections