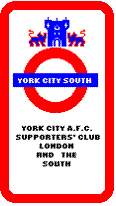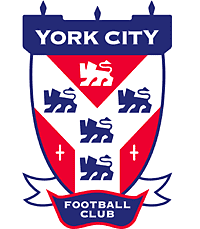 Southern Connections 2005/6
Mascot Day Memories
02/Sep/2005 (Cambridge) - Chris Forth
My 7 year old, Charles, was mascot for the Farnborough game at the end of last season. Sam, his 5 year old cousin tagged along.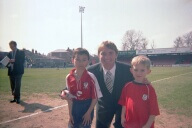 In the ground we see Paul Stancliffe, he greets Charles and Sam with a cheery "Hi, lads", on the day his departure was announced. "Get your hands out of your pockets", he barks at 2 of his junior charges, hands instantly out of pockets. True professional, I think to myself. Colin Sanderson, our host runs through the drill. First, a pre match warm up with the players then meet the ref. Coming out, we spy Chris Brass, Charles' favourite. Colin orders Chris onto the pitch for a photo. Chris, with knee not right, gingerly stoops down to do the honours.
2:45. Inside the tunnel and straight into City's dressing room. Charles and Sam shake hands with the players, Billy McEwan shakes their hands as he does a last minute team talk. Charles and Sam lead City out, kick around with the team and watch the player of the season awards. Then into the centre circle for the toss up. I'd told Charles the ref would use a £2 coin and slip it into Charles' hand. In reality, it was a shiny old penny that went straight back into his pocket.
The first half passed quickly. Half time, Colin appears with drinks for the boys. Inside the tunnel, Chris Porter spies us. "Who is your favourite player?" he asks Charles, "David Stockdale" was probably not the right answer. I ask how he rates Billy McEwan. He gives a very positive answer despite being dropped a couple of weeks earlier. He sees the boys drinking tea and offers me a boot room cuppa. He offers to take Charles and Sam out onto the pitch for a kick in. All my coaxing couldn't get them out. I lost the chance to score a penalty against Chris Porter in front of the Shippo.
The second half sees goals fly in. At the final whistle, with hundreds chanting for Billy and the team, Colin ushers us onto the pitch with match ball in hand. The stewards reluctantly let us into the penalty area, "make it quick", the head steward has told them to guard the penalty area with their lives. We kick in and score a few goals.
Charles thinks he should be mascot again if it means a 4-0 win. His only disappointment was the non appearance of Yorkie. Presumably on his bike after the previous week's bicycle escapades. It's days like this when you see where our tag as "the friendly club" comes from. Everyone made us most welcome and no one could have been more friendly or helpful if they wished. My thank you letter was acknowledged by 2 club officials within a week.
Want to see your name in print? The branch is invited to write a short article in every City home programme. The more people who contribute, the more varied and better our page will become. Email Dot, our programme page co-ordinator with your words. As always a photo helps, but isn't necessary. Most things City related go, so write now, write here.
Bootham Crescent
Southern Connections