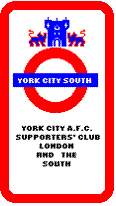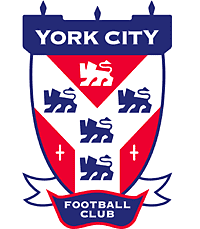 Southern Connections 2005/6
Home by 6.15 pm From Grays
26/Aug/2005 (Woking) - Dot Brown
One point, nearly three, and home by 6.15 pm was the result of our first fixture down 'south' for this current season. We have ten fixtures for the southern army of fans to enjoy. Forest Green and Aldershot during September, Gravesend in October, Crawley and Woking in January, Dagenham and Exeter in February, Canvey in March, and Stevenage in April.
The trip to Grays Athletic's Bridge Road quaint but cramped little ground was to plough through London, from the west to the east. Starting out from Ealing, we looked to the north and saw the arch for the new Wembley (we will be there in 2007 for the 2nd division play-offs) eastwards along the A40, and then on the Marylebone Road, past Madame Tussards, then St Pancras Station being re-developed as the eventual terminus for the Eurostar rail link. A glimpse to the right saw both the 'Gherkin' a strange shaped building new to the sky line of London, and just glancing the white elephant of 2000, the Millennium Dome. Passing the old Ford Dagenham works with the masses of old defunct railway yards, over the M25 before a right hand turn for Grays.
Where's the ground? Look for the floodlights. Can't see any. Get the programme for the Crawley match out, the directions are in there. Parked no more than 300 yards from the ground, into the social club, for a fine display of beers including a 'Bridge Road' ale, produced by a local brewer. After a chat with Dawn and chums, a walk to the visitors end and then witnessed some stirring recruitment work by Dot, Josh and Jez for both renewal of old memberships and soliciting new faces to join York City South for the coming season. We have revised our fees this year, first increase for 10 years to include a contribution direct to the club from each subscription
Next Social - 29 August. For those down south unable to get to the televised game against Halifax on Monday 29 August, we have arranged to meet in 'The Hole in the Wall' Public House adjacent to Waterloo Station for a viewing of the match. You might not hear us from 200 miles away, but we will be making a good racket encouraging the lads to another 3 points. [Also a great opportunity to renew memberships!]. Check our website for our latest news and confirmation of the viewing arrangements for 29 August.
Want to see your name in print? The branch is invited to write a short article in every City home programme. The more people who contribute, the more varied and better our page will become. Email Dot, our programme page co-ordinator with your words. As always a photo helps, but isn't necessary. Most things City related go, so write now, write here.
Bootham Crescent
Southern Connections