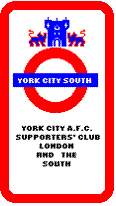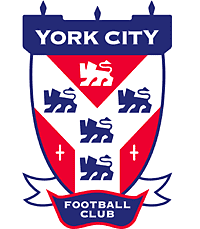 Southern Connections
Crawley Town Views
19/Feb/2005 (Woking) - Alastair Smith
The Saturday before our home game with Aldershot I spent an interesting afternoon watching my village team, Upper Beeding, play Haywards Heath Town in Division 3 of the Sussex County League. My eldest plays for Upper Beeding Under 15's and I manage Upper Beeding Under 10's for which my youngest plays, so I have a vested interest in the team.
I got talking to a guy called Tony who works for Crawley Town and was there to watch a young 17 year old triallist that Crawley had loaned to Haywards Heath so that he could be assessed. The youngster came on as substitute and scored a cracking goal in injury time, however, Tony spotted him smoking after the match and that finished any potential career he may have had with Crawley.
Tony's thoughts on football were very interesting, and comparing York with Crawley was quite worrying. Tony watched our first game of the season at Aldershot, and couldn't believe how bad we were, York were one of the teams he expected to be fighting for promotion. He also pointed out the pace of the football in the Conference, and was surprised at the fact that we went for so many "old" ex-league players. Crawley believe that youngsters who have had league experience are the best option.
Following the news that the reserves were withdrawing from their league it was interesting to note that Crawley have a team in the Pontins League for the first time. Indeed, they back this up by having more than 2,000 youngsters playing for clubs linked to Crawley Town. Crawley have similar crowds to ourselves but they are a club on the up and have made great strides in recent years. Maybe our Board should have a look at them and see if there is anything to learn.
For the record, Upper Beeding drew 2-2 with Haywards Heath, missing the opportunity to rise off the bottom of the league, maybe it's me that is a common denominator here, a modern day Jonah.
Want to see your name in print? The branch is invited to write a short article in every City home programme. The more people who contribute, the more varied and better our page becomes. Email Dot, our programme page co-ordinator with your words. As always a photo helps, but isn't necessary. Most things City related go, so write now, write here.
Bootham Crescent
Main Programme Page