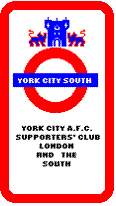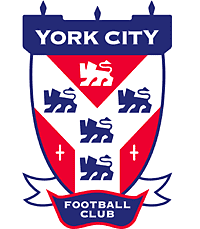 Southern Connections
A Veritable Feast Of Football
18/Dec/2004 (Crawley) - A Southern Diehard
Eight football matches in twenty eight days [16th October - 13th November]. Travelling back on Saturday evening after our draw with Canvey Island, (depressing), sat opposite a West Ham supporter who happened to mention the Hammers were at home the following Tuesday against Stoke City.
I am on the quest for visiting all 92 grounds, Upton Park I had not covered. 33 stops on the Central Line from Ealing Broadway to West Ham Station brought me in view of a great stadium, a two-nil victory to West Ham, Terry Sheringham on as a substitute scored their second.
Back to earth for the next match with our defeat at Barnet, 300 or so of us in a leaky stand in pouring rain, another depressing afternoon. Bit between the teeth, what's on midweek? Charlton at home to Palace in the League Cup, tickets available for £15 with good view. Dean Kiely performed in goal as usual but could not stop either of Palace's two goals in their victory.
Saturday brought the long trip to Carlisle, train out of Kings Cross at 8am, to be met in York for the trip across the Pennines, all looking for a change in fortune, that's history, (when did we last win a cup tie?). The train back was full of Brighton supporters returning from a 2-0 defeat at Sunderland, they took over 1,200, (wanted to see a proper stadium!). I plonked myself down in a carriage full of them, reminisced on last match at Goldstone (I was there), became the butt of their singing all the way back to Kings Cross, 'We're rubbish, but your worse than us' was their ditty.
The following Tuesday saw a 1-1 draw at Loftus Road for QPR against Millwall, a passionate lot those Lions fans. 'We are not loved by others' they sang, but they made a lot of noise and a great atmosphere. The game was poor for the title of 'The Championship'.
I had been to Highbury in 1957 to see an Amateur Cup Semi Final with Wycombe Wanderers playing against Corinthian Casuals, but now it was Arsenal's Reserves beating Everton 1st teamers 3-1 to reach the last eight of the League Cup. Seated in the North Stand, a fantastic atmosphere. The football was electrifying, they have an incredible depth of talent, good skilful youngsters, brought on through their academy.
On the 13th, to add another ground took in Coventry against Plymouth Argyle at Highfield Road. They were handing out free tickets as I queued, so a little winner. Sat with a Skyblues fan who travels every week up from Torquay to take in their matches. Expected more of Argyle who had broken Wigan's unbeaten record the previous weekend. In a disappointing game Coventry won 2-1 .
8 matches in a hectic 28 days, 24 goals, a lot of mileage, varying standards of football, 3 more notches on the quest, only 38 to go now.
Want to see your name in print? The branch is invited to write a short article in every City home programme. The more people who contribute, the more varied and better our page becomes. Email Dot, our programme page co-ordinator with your words. As always a photo helps, but isn't necessary. Most things City related go, so write now, write here.
Bootham Crescent
Main Programme Page